SpunOut.ie launches leaders' questions series as part of General Election 2020
Video series will see Action Panel members interview leaders of main political parties
Written by spunout
News
Information about the latest news and opportunities.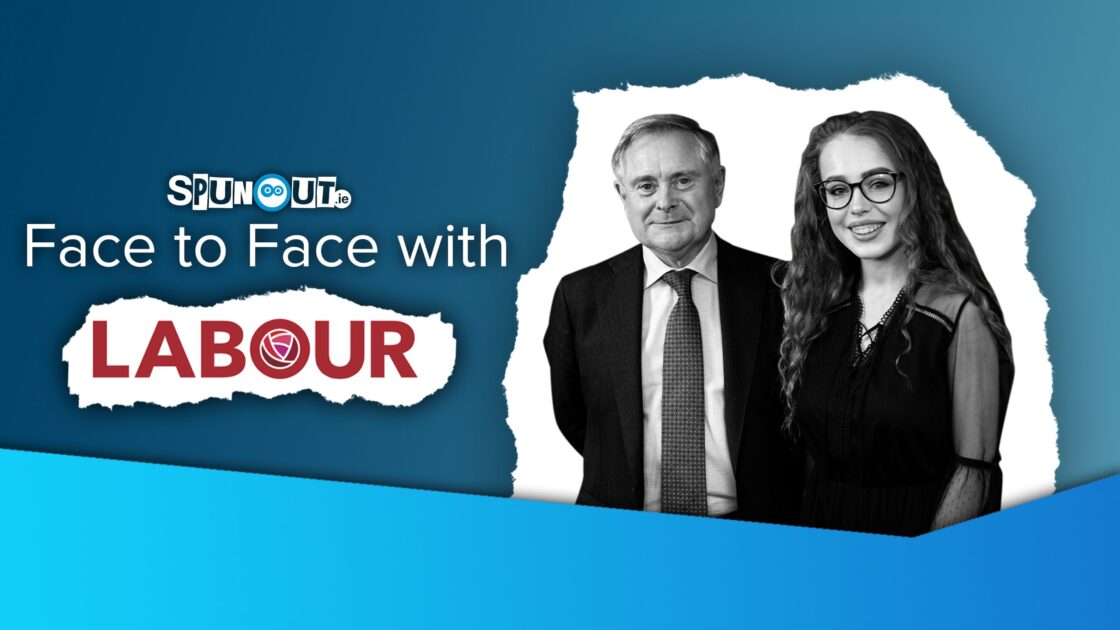 As part of SpunOut.ie's 2020 General Election coverage, members of our Youth Action Panel will be interviewing leaders of political parties in Ireland. This series of interviews will give the leaders the opportunity to share their party's stances on the issues that matter most to young people in Ireland today.
SpunOut.ie Leaders Interviews 2020
To create these interview questions, we asked our Action Panel members to vote on the policy areas that matter most to them. There were many areas suggested, which were then narrowed down to the five main topics. These topics are climate action, education funding, reducing homelessness, mental health funding and Direct Provision.
The leaders of each major party have been contacted with the offer to speak to SpunOut.ie.
In our first interview, SpunOut.ie action panel member Maeve McTaggart sat down with the Labour Party Leader Brendan Howlin to ask him how his party would tackle the issues facing young people in Ireland, if they were elected to government in February.
https://youtube.com/watch?v=_K0vCb1QgMw
In our second interview, SpunOut.ie action panel member Criodán Ó Murchú will speak to the Leader of the Green Party, Eamon Ryan about his party's plans to meet the challenges currently faced by young people in Ireland. The rest of the series will be launch in the coming weeks in the lead up to the General Election on the 8th of February 2020.
Get involved in our General Election 2020 and let us know why you are voting by using the #WhyImVoting on Facebook and Twitter.
Our work is supported by