Epilepsy Ireland – North Cork & North Lee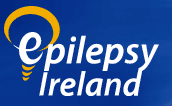 Address

Epilepsy Ireland Unit 1 83 Beech Road Muskerry Estate Ballincollig Cork

Open Times

Monday: 9:00 am ‐ 3:15 pm

Tuesday: 9:00 am ‐ 5:00 pm

Wednesday: 12:53 pm ‐ 12:53 pm

Thursday: 9:00 am ‐ 5:00 pm

Friday: 9:00 am ‐ 1:00 pm

Saturday: 12:53 pm ‐ 12:53 pm

Sunday: 12:53 pm ‐ 12:53 pm

Email

Website

Office Number
Description
Epilepsy Ireland is committed to working for and to meeting the needs of everyone with epilepsy in Ireland and their families and carers.
How does your service help people?
Our vision is to achieve a society where no person's life is limited by epilepsy.
Who does your service help?
People with epilepsy and their family and friends
How can people access your service?
List of regional services available at: https://www.epilepsy.ie/content/our-services
Our work is supported by