Chemsex is when two or more people use specific drugs before or during sex. People may choose to use 'chemsex drugs' for desired effects. These effects can allow those who take them to experience increased confidence, increased sexual drive and allow them to have sex for longer periods with more people than they would normally.
The use of chemsex drugs can cause negative and unwanted side effects for people also. These side effects can include anxiety, confusion, aggression, hallucinations (when you experience things that are not happening), paranoia (which can be a feeling that people are out to get you, even though there is no proof that this is true), vomiting and loss of bodily control in the short term.
Ongoing use of chemsex drugs can also lead to drug dependency, such as only being able to have sex when using drugs, and addiction. This addiction can also lead to life threatening withdrawal symptoms.
Who has chemsex?
Chemsex is most common among gay and bisexual men, other men who have sex with men (MSM), and trans and non-binary people who participate in gay "hook-up culture", but people outside of these groups also have chemsex. Although chemsex may be a trend in certain groups, not everyone within those groups will have chemsex.
What drugs are used to have chemsex?
Chemsex refers specifically to the use of one or more of three drugs which are:
Methamphetamine (Crystal, Crystal Meth, Tina, Meth)
Mephedrone (meph, drone, M-Cat, Meow-Meow)
GHB/GBL (G, Gina, Liquid E)
In Ireland, other drugs are also used such as cocaine and dissociative drugs such as ketamine.
Why do certain groups have chemsex?
Gay and queer people's sexual experiences can be affected by many factors such as:
Attitudes in society toward LGBTQ+ people and gay sex
Peer pressure experienced amongst gay/queer groups
Gay hook-up technologies, such as Grindr, and saunas
The widespread availability of chems to gay men and trans and non-binary people via gay hook-up apps
These factors have created a unique relationship between gay/queer sex and chemsex.
Reasons people choose to have chemsex can include:
To feel more sexually free
To overcome fear of rejection / shame / stigma
Wanting 'better' sex, that lasts longer
Seeking intimacy
To connect with others
To feel part of a group or community
As a form of escapism
Peer pressure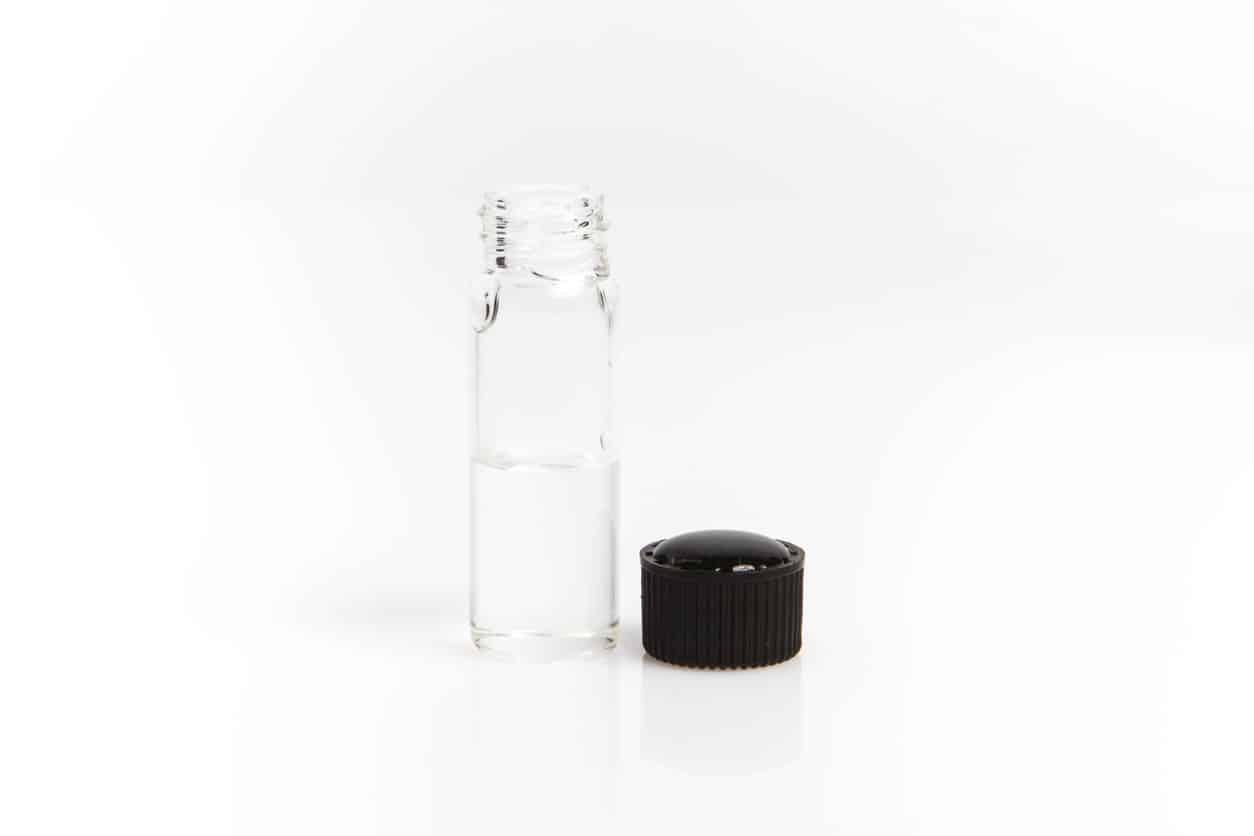 What is G?
G is a term given to the drugs GHB and GBL. Both are depressant type drugs which can produce a high with small doses and sedation with only slightly higher doses. Users report that G makes them feel euphoric (extreme happiness), with increased confidence and higher sex drive. Most users report that the experience is very similar to being drunk. The effects will vary from person to person and will depend on how much is consumed.
It's always safest not to use drugs at all. However, if you choose to use GHB you should be very careful with the amounts you take and how often you take it. It is very easy to overdose on G. There is only a small difference in the amount required to get the desired effect and the amount that can cause an overdose. G has a delayed onset which means it can take longer than expected to kick in. An additional risk is that someone may take a dose, think nothing is happening, and then take another dose. This can lead to accidental overdose.
What should I do if someone "goes under" on G?
If someone overdoses on G, 'goes under' and are unconscious:
It is important to put the person in the recovery position and call an ambulance
There is no reason to be afraid to get help so do not put off calling an ambulance if someone has overdosed
Remember, an overdose can transition from unconsciousness to coma and death very quickly
Remember, the ambulance service are not the Gardaí, they are not interested in getting anyone in trouble. Give them the remaining G (and/or other drugs taken) so that they know how to assist the person
If someone goes under while on G they are not in control of what is happening to them, it is important not to let anyone have sex with another person who is unconscious, as this is rape
Make sure to look after the person so they are not involved in sex they cannot consent to
Read our article on GHB to learn more about reducing harm when taking G.
What are the risks involved in having chemsex?
All drug use has risk and you can never be fully sure of the contents of illegal drugs or how you will react to a drug.
Drugs used as part of chemsex can lower inhibitions. This means that people may do things they wouldn't otherwise do and they if they were sober. This is sometimes due to shame, stigma or low self-esteem but can also be about having more intense sexual experiences. Although this is not necessarily a bad thing, it can also affect the choices people make regarding safer sex, such as using condoms, taking PrEP or maintaining HIV treatment. If a group is having chemsex and does not use prevention options such as condoms and PrEP it greatly increases the chances of acquiring HIV and STIs.
Read our article on how to reduce harm if you have chemsex.
Sexual assault and chemsex
In a group sex situation where participants are under the influence of chemsex drugs, there can be an increased risk of sexual assault and rape, as a person's ability to consent becomes impaired. It is easy for a person to become unconscious from taking G, and if this happens in a situation where sex is taking place, people can become vulnerable to experiencing sexual assault.
If you have, or if you think you have experienced sexual assault, there are supports available to help. The Rape Crisis Centre provides a 24-hour helpline for anyone who has been raped, sexually assaulted, sexually harassed or sexually abused at any time in their lives. They also provide counselling and therapy sessions. You can contact the 24 hour helpline at 1800 77 88 88.
If you have experienced sexual assault it is important to remember that it was not your fault and that you deserve support regardless of if you were using drugs when the assault happened.
Negative effects from chemsex drugs
The effects from drugs can vary from person to person. Over time, the use of 'chemsex drugs' can impact on a person's physical and mental health as well as their overall wellbeing. Some people could experience come downs, anxiety, depression including suicidal thoughts and behaviour, weight loss or issues with their personal relationships as a result of engaging in chemsex.
Drugs used as part of chemsex can cause negative reactions for the person. Over time, people could experience cravings, withdrawal or dependency. Using drugs for long periods without food or sleep, or the use of crystal meth, can impact on mental health or lead to what is known as a 'drug induced psychosis' where people can feel paranoid, hallucinate where they see, hear or feel things that are not real, become anxious or distressed. People may be a risk to themselves or others.
If you are having a tough time and need to talk to someone you can text us anonymously to talk it out with a trained volunteer. We're happy to talk about absolutely anything that's bothering you, and we can help you explore your options. Chat to us now. Text SPUNOUT to 086 1800 280 to get started. Standard SMS rates may apply.
Overdose
The risk of a drug overdose is increased if more than one drug is used at a time. An overdose on 'chemsex' drugs should be treated seriously as this can lead to unconsciousness or death. It is very easy to overdose on GHB.
Addiction
G is addictive and dependency can develop very quickly from regular use. Tolerance to G can develop quickly which means a person will have to take larger amounts of the drug than before to get the same effect, which also increases your risk of overdose and other complications. Dependence on G can mean experiencing withdrawal symptoms if you stop taking as much G as you normally do or if you stop using it altogether.
Withdrawal symptoms can include:
Mild: Anxiety, tremors, insomnia (not being able to sleep), vomiting and high blood pressure
Moderate: Severe anxiety, confusion , delirium (altered state of mind), feeling of skin crawling and hallucinations
Severe: Agitation (being upset/angry), paranoia, psychosis (a type of severe mental health disorder), muscle breakdown, seizures and death
If you are experiencing dependence on G it is important to not try and stop taking the drug without medical support. For support, speak to your GP or a local drug service about getting information on a structured detoxification programme such as the one provided by the HSE Club Drug Clinic in the National Drug Treatment Centre.
Seek support
If you experience mental health difficulties, sexual assault or addiction from having chemsex it is important that you seek professional help. Read our article on supports and service for chemsex.
Supports and Services
Drugs.ie: Online information and support for drug and alcohol use. Includes a national directory of drug and alcohol services
HSE Drugs, Alcohol, HIV and Sexual Health Helpline: Freephone 1800 459 459
The Club Drug Clinic offers advice, support and detoxification for GHB (Liquid Ecstasy, G) and other chemsex and club drugs is an integrated person centered specialist addiction service. For more information contact the National Drug Treatment Centre on 01 6488600
Find a local service through the National Directory for Drug and Alcohol Services at Drugs.ie/services
LGBTI+ and Sexual Health Supports Services