Emma's carrot cake porridge recipe
This delicious and simple recipe is great for cold winter mornings
Written by Emma O'Toole
Factsheet
Fact checked by experts and reviewed by young people.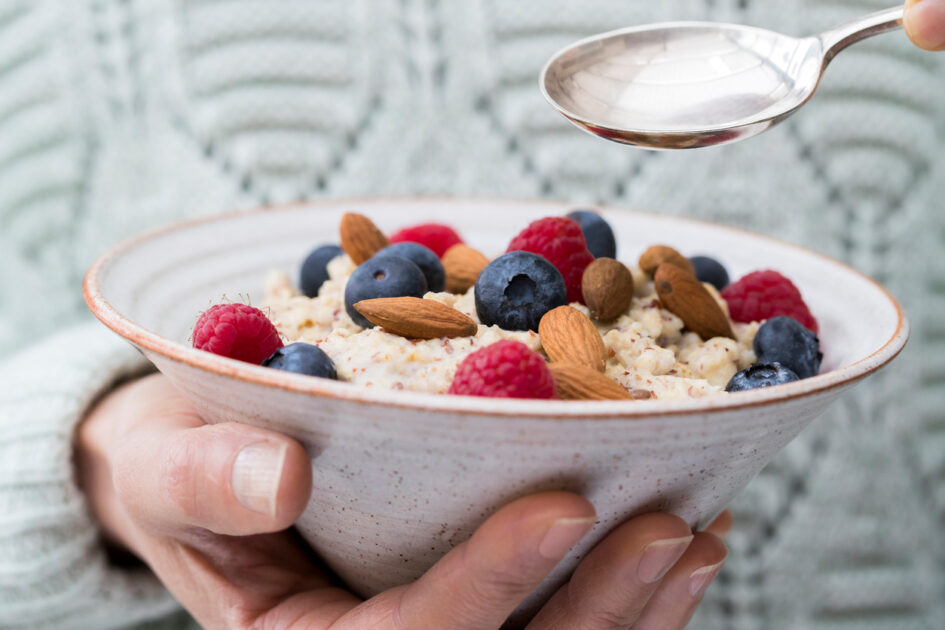 Now I don't know about you, but my winter morning feels incomplete if I do not consume porridge in some way. The warm bowl of goodness keeps me satisfied for a long time. It's easy to make and you can add plenty of different ingredients to make so many different creations.
A word of advice I would have is to experiment in the kitchen with different flavours and dishes. I doubt will never get bored of porridge.
This recipe is just one way I prep my oats and I hope to share some more with you! I like to soak mine overnight to speed up the amount of time used in the morning, but you can totally make these in the morning if time allows.
Ingredients
¾ cup oats
1 cup of milk of choice
⅓ cup of raisins
½-1 full carrot grated (depends on your taste)
1 tablespoon flaxseed or chia seeds
½ teaspoon of cinnamon.
Method
If you have these ingredients in a jar or container from the night before you can head straight to the microwave and pop them in for one minute.
Give them a stir and another 1-2 minutes depending on the thickness you like.
If you like heating them on the stove, you can empty your jar or container into a pot. I sometimes add a little extra water because the oats can soak up a lot overnight.
If you're making this from stratch right here and now you can add all the ingredients to the hob.
Turn your heat on high.
Start to stir the oats and when you see little bubbles, turn the heat to medium still stirring to ensure it's not burning.
I love thick porridge, so I tend to put the heat to low and still mix for another 2/3 minutes.
Stop whenever you have reached your desired consistency and the oats have heated through.
Toppings
There are plenty of different toppings you can add to it. Here are my favourites:
Glenisk Greek yoghurt for a creamy protein hit
Meridian smooth peanut butter or any nut butter would be a lovely compliment
Dash of cinnamon
And VOILA!
I hope you enjoy and check out my blog for other recipes: FindingUAgain
Our work is supported by