Jigsaw Kerry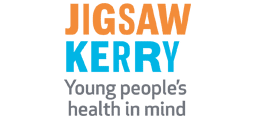 Address

Unit A1 Edward Court Tralee Kerry V92 XE33

Open Times

Monday: 9:00 am ‐ 5:00 pm

Tuesday: 9:00 am ‐ 5:00 pm

Wednesday: 9:00 am ‐ 5:00 pm

Thursday: 9:00 am ‐ 5:00 pm

Friday: 9:00 am ‐ 5:00 pm

Saturday: 12:53 pm ‐ 12:53 pm

Sunday: 12:53 pm ‐ 12:53 pm

Email

Website

Office Number
Description
We are Jigsaw, The National Centre for Youth Mental Health. There to ensure that no young person feels alone, isolated and disconnected from others around them. We provide vital supports to young people with their mental health by working closely with com
How does your service help people?
We provide guidance and support for young people who are going through a difficult or distressing time. We also provide advice and guidance for anyone who is concerned about a young person in their life or work
Who does your service help?
Jigsaw is a free, non-judgemental and confidential support service for young people (12-25) living in Kerry
How can people access your service?
You can contact the Jigsaw service by dropping us an email, or giving us a call
Our work is supported by