My top 5 tips for enjoying ourselves while social distancing
Roisin talks about some ways to enjoy ourselves and try new things while at home over the coming weeks
Written by Roisin McManus
Factsheet
Fact checked by experts and reviewed by young people.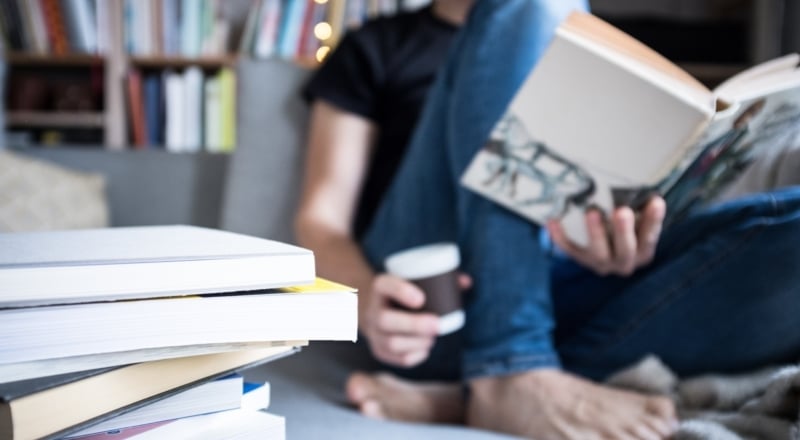 At this stage, news about the Coronavirus is everywhere. It's unavoidable. Everyone is talking about the coronavirus, or more specifically, COVID-19. This moment in time brings with it a great deal of uncertainty for the future along with a lot of waiting around for answers.
As we've been advised to stay at home for the next few weeks, I thought I'd compile a list of things that we could do (other than binge-watching Netflix) to get rid of the boredom and help us stay positive in these most confusing of times.
1. Read
Pick up that book you've wanted to read for a while now. As a student or a working professional, it can be hard to find the time to devote to just sitting down and reading. I know that it's not easy to get into reading if you're not used to doing it often. In that case, I would advise that you don't force yourself to finish books quickly. Reading is supposed to be a leisurely activity so don't make it stressful for yourself. Take it slowly, one page at a time. One of my favourite times to read is at night before I go to sleep, and I also think it's a good way for people to begin incorporating reading into their lives.
2. Write
The art of writing is often forgotten in today's age and I think it shouldn't. Even if you just write down how you feel, or what you want to do, writing can be very therapeutic and can help you make sense of things. If I'm ever feeling anxious about something, I like to put pen to paper and think it through. I find it helps me understand why I'm feeling that way, and I can work through it a bit easier.
3. Go for a walk
If you have a pet, take them with you for the company. Otherwise, put on a podcast, some music, or video call a friend on the way. Walking outdoors in fresh air has a great positive affect on our mental health and can help clear our minds. After all, being cooped up inside is not ideal, so we need to make sure that we are still moving our bodies and keeping active.
You could also try doing some at-home workouts. I've noticed that a lot of people have recently begun uploading their at-home workout plans on IGTV and stories, and they usually range in difficulty from beginner to more advanced, so they cater to a lot of people.
4. Make a scrapbook
If you're anything like me, you save things like concert tickets and receipts from places you've visited. I usually save them in a box, but over the past few days, I got a scrapbook and have started sticking them into it. This is a very heart-warming thing to do, as while you're being productive and creative, you're looking back at old memories and remembering good times. It's also nice to have something that you can easily access to look through these memories, instead of a crammed box.
5. Learn a new skill
YouTube is a great place to go when you're looking to learn something new. You can do everything from improving your makeup skills, to learning how to weld. Is there something you've always had an interest in learning more about but just haven't had the time? There's really no excuse for us, and what better time is it than now when we're stuck inside.
I hope you will try one or a few of these ideas out and that they help you get through this. I think that it's good for us to stay productive as it boosts our mood and helps us to feel mentally well in this time of uncertainty and frustration. Stay safe and wash your hands!
Our work is supported by