Is college the only option after secondary school?
Nick looks at the benefits of taking on an apprenticeship after secondary school instead of heading straight into college
Written by Nick Moloney
Voices - Advice
Young people share advice based on their experiences.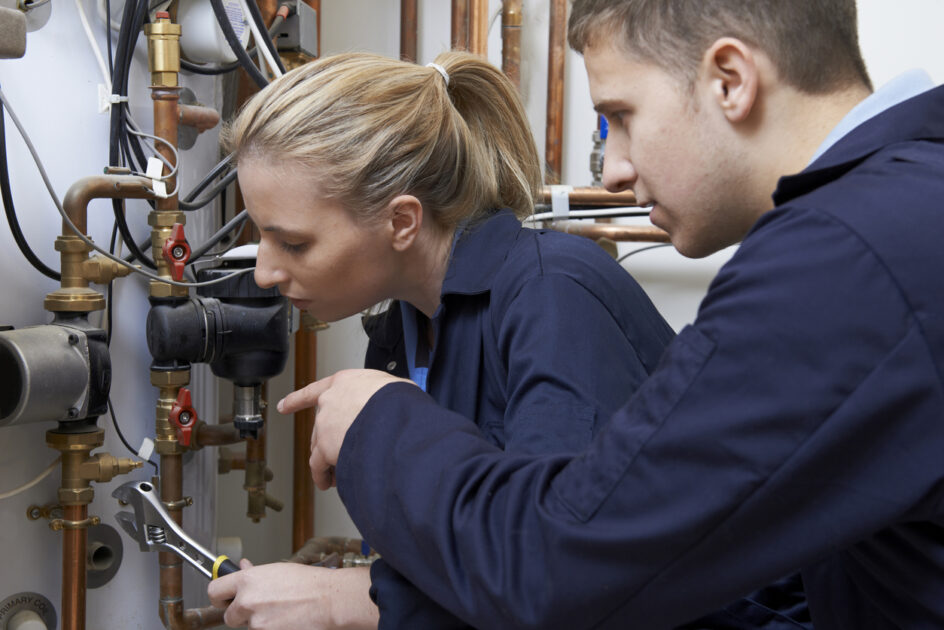 When I was in sixth year, I was told that going to college was the difference between being able to 'afford a couple of pints on the weekend or not'. However, three years into my journalism degree, I can safely say I cannot afford a couple of pints on the weekend. And when I finally finish my four-year long degree, there is a good chance of an unpaid internship tying up any money I might have had left for those elusive weekend pints. A lot of students making their choice for the CAO are often in such a rush to jot down their dream course or dream college, so come September they end up living out their dream.
While the option to become an apprentice has been available for years, it has also been overlooked by many parents and students alike for a myriad of reasons. This option's popularity usually fluctuates with the economy, considering that most of the current 36 apprenticeships are offered in craft based sectors. Come the economic downturn of 2008, a lot of apprentices found themselves stuck in a crippling crisis which left many of them out of work for years to come.
This has resulted in forcing many apprenticeship schemes to offer more than just learning a skill. It is now normal for an apprenticeship to last four years and give at least a level six qualification. An apprentice can expect to earn a salary while studying and training on-the-job. The employer will pay for the duration of the apprenticeship and it is usually an incremental salary. The salary itself will be decided on between the employer and the apprentice, but www.apprenticeship.ie shows what one can expect to earn in each trade.
If you look at the Electrical Trade Industry, the rates are advised by the Technical Engineering and Electoral Union and apply to apprenticeships in the ESB and some other Electrical Contracting Firms. The gross wage norm starts at €254.67 in phase two and by fourth year an apprentice in this field can expect to be earning as much as €678.99 gross pay per week. However, it is worth noting that the net take home wage will be less after tax deductions.
"From an employer point of view, we tend to look at apprenticeships as very legitimate and valuable ways of gaining skills," Tony Donohoe from IBEC said. Mr Donohoe said the skills they gain make them very desirable to employers, and in some instances in companies, they have been chosen over graduates when going for jobs. "They often over take the graduates because their learning is based on practical learning and are more immediately employable," he said.
Donal Moore, an Engineering student in Carlow IT had applied for apprenticeships when leaving school. The aspect of 'learning on the job' was what lured him into the interview process. "Particularly with the ESB apprenticeship, a lot of time would have been spent outside; which would have suited me. Another aspect of doing the apprenticeship that appealed to me was that it was a paid apprenticeship. I felt that going to college in Cork or Dublin would have put my parents under a lot of financial pressure and I didn't want to do that to them," he said.
Mr Moore is now doing a level 8 Civil Engineering degree in Carlow IT, which he picked as it is similar to what he hoped to do. "I feel having practical experience would have been a great advantage to have going into the course; It's as if you should have 4/5 years' construction experience before you start the course, not just go in straight after the Leaving Cert," he said.
This echoes the German dual system, which has a big uptake by students when they leave school. Apprenticeships come from the medieval idea of guilds and in Germany they follow a similar system. The master craftsman trains and develops the apprentices inside the regulations of their industry. The dual system has been in use for years. A mixture of vocational education and apprenticeships equip the graduates with labour relevant skills. In Germany, it is a widely-accepted option for students to choose the dual system over a higher education. It is the same in Switzerland, where young people between the age of 16 and 18 start the VET programme. This is very similar to Germany's dual system, and has proved a popular choice as two thirds of young people choose it as a career starting option.
While Germany offers around 330 apprenticeships, Mr Donohue said he hopes there will be 40 on offer in Ireland by 2020. "The ambition is that at the end of this year [2017] you will have 25 new apprenticeships covering areas such as financial service, medical devices, hospitality and a large range of other sectors," Mr Donohue said.
As it becomes more and more expensive to attend college in Ireland due to rising rents and longer commutes, an apprenticeship is a great alternative to a standard college degree. Earning a salary while working in a skilled trade provides stability and offers a more straightforward progression up the career ladder. It should be considered in tandem with college degrees, especially if someone feels they aren't ready to attend college just out of school, they can always do so after an apprenticeship as a mature student.
Our work is supported by