How about doing more this Christmas?
Making time to think of that someone who has no one!
Written by Meabh Nugent
Voices - Advice
Young people share advice based on their experiences.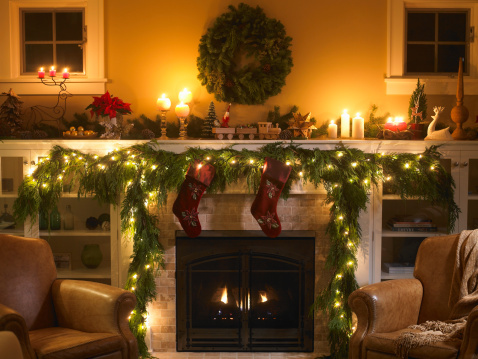 It's that time of year again. The decorations are being put just about everywhere. The shops are full of people and the festive atmosphere is all around us. When I asked a friend
"What words come to mind when I say 'Christmas'?", they replied 'presents, family and food', a typical answer for most, but not for all.
At Christmas time we tend to think about ourselves, our families and our happy times to come. However, few of us think of the negative sides of Christmas which others may experience.
Some people will not feel excitement with thoughts of this Christmas. For many, Christmas can be a sad, stressful or difficult time of year. Many people have lost loved and find such a family focused time of year hard without all of their dearest.
Some people who suffer from depression or struggle mentally in other ways do not experience the joy surrounding Christmas because of the constant battle with their mental demons. Another example of people who may struggle at this time of year are the elderly. Lots of older people tend to be neglected especially at Christmas time and they will be very aware of how alone they are during the festive season. Many people will also be under a lot of financial stress coming up to Christmas and this can make Christmas a burden for some some people.
Do your part
If you are one of the people who enjoys a virtually worry free Christmas then you are likely to be more privileged than most. Being privileged also means you have the power to help others who may be less fortunate than yourself.
St. Vincent De Paul Christmas food appeal
Donate your non perishable food items etc to St. Vincent De Paul. This is the largest voluntary charitable organisation in Ireland. This organisation distributes the items donated to families who are struggling and homless shelters. To find out about how you can donate visit www.svp.ie
Pay your elderly neighbours a visit
Yes, it might be a little awkward but believe me, they will be very grateful. By taking just 30 minutes out of your day to visit them, have a chat and wish them a Merry Christmas you will really make this Christmas much brighter for that elderly neighbour who may be feeling extra lonely around this time of year. If you are really feeling the Christmas spirit you could bring them a small gift such as chocolates. You really don't know how much a simple 'Merry Christmas' may cheer someone up and show that you care. A little goes a long way.
Be aware
Sometimes there is little we can do to solve others problems but we can be mindful of how these people may be feeling during Christmas time. By simply being aware of other people's emotions we can be more understanding and sensitive towards them. Depending on the relationship we may even be able to check in with the person and let them know that we are here for them if they would like to talk.
The above are just some suggestions to help you to help others this Christmas. Now that you have some insight as to how some people may be be feeling at this time, you can go about being proactive in any way you think may benefit someone less fortunate than yourself. Again remember, a little goes a long way. But don't forget about yourself this Christmas either!
Our work is supported by