Top tips for interrailing this summer
It's a great way to travel to lots of cities in a short space of time
Written by Aisling Grace
Voices - Advice
Young people share advice based on their experiences.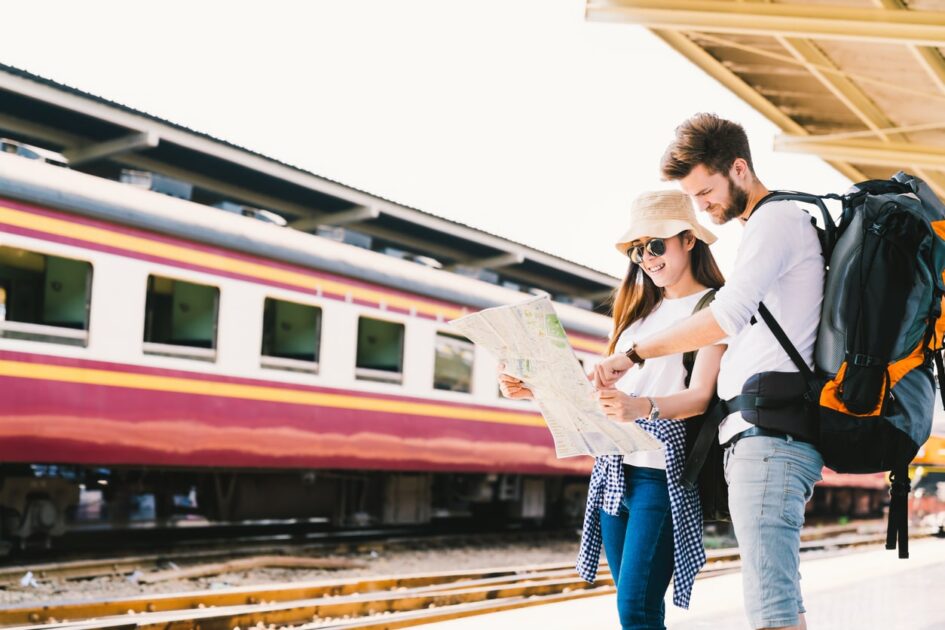 If you are planning summer holidays but finding it hard to decide on just one location, interrailing could be the option for you. Interrailing is travelling between cities and even countries by rail. Mainland Europe is very well connected by road, rail, and air routes so it is easier than you might think to see lots of places in one trip!
Planning
Pick a starting point and an end point; use trains and buses to access major cities between these points. We flew from Dublin to our starting point in Amsterdam, the Netherlands and three weeks later we flew home to Dublin from Zadar, Croatia.
Planning your route is easier than you might imagine. Rail maps of Europe show links between major cities as well as estimated travel times and frequencies of rail services. This means that you can give accurate dates for any accommodation bookings made in advance.
Although it is possible to "wing it" and just take what you can get in regards to accommodations or train tickets, I would recommend booking places to stay in advance, and where possible, reserving seats on trains. This is essential for security purposes and forward planning usually works out a little cheaper.
Budgeting
Hostel accommodation has a bad reputation thanks to a certain Hollywood creation but in reality they are the ideal accommodation for young travellers. They are lacking in luxury but all you need is a shower, a safe, and somewhere to sleep. They are an inexpensive and social alternative to hotels, and offer similar services. Hostels organise group events such as tours and pub crawls to help you enjoy the city, and a majority of these events will be cheap or free.
The cooking facilities that hostels provide are not Michelin star, but it can help you minimise food expenses. Many hostels offer a basic breakfast e.g. cereal, toast, tea/coffee with your accommodation and they also provide basic cooking facilities. Instead of going out to dinner every night, in every city my friends and I stayed in we visited an Aldi or Lidl as we recognised that they were inexpensive and familiar. We bought easy to cook meals like pasta, beans, or rice and cooked ourselves basic meals when possible.
There are free and cheap activities on offer in every city. Free walking tours are offered in every language and although they do not require any payment, they expect a donation. Your hostel will have lots of recommendations when it comes to activities and sights to see on a budget.
Packing
You want to travel as light as possible but at the same time being prepared. We experienced all weathers over the course of our trip. A good pair of walking shoes/runners is essential as well as a rain jacket. The continent actually gets real seasons so summers are hot and sunny. Casual or athletic clothes work well for days with lots of activities planned, while light shirts or dresses can be worn while in transit or when out and about.
Nights out in Europe are way more casual than we are used to in Ireland. There will be no need for high heels or slacks in clubs or bars as dress codes are not strict and the general "look" of European clubbers is quite laidback.
Toiletries can also be kept to a minimum. Pharmacies and supermarkets will stock most things if you run out or forget anything. If you are travelling in a group, plan to divide things between you. Things like hairdryers or straighteners can be brought by one rather than all and shared between you.
Safety
Naturally you may be worried about your financial or personal security if staying in hostels or sleeping on overnight train journeys. Hostel rooms can be booked by gender, if that makes you feel safer, and they provide safes and lockers to put your valuables in. Many allow you to leave your passport and other important documents behind the desk at reception, too. If you find that you are taking a long overnight train journey, it is worth your while to book a bed on board. Cross country trains will provide private cabins with a basic bed and storage facility.
Carrying money in major cities is always a risk. Large handbags and carrying your wallets in loose pockets are hard to keep track of and can be targeted, I recommend carrying your money in a bum bag. They can be bought in a range of stylish and simplistic designs if you want to flaunt yours or they can be easily hidden under a loose shirt or dress. They provide easy access to money, key cards, train tickets and any other small items, and it is harder for a potential pickpocketer to dip into something unnoticed when it's around your waist.
It can be difficult deciding which strangers to approach in a new country when asking for directions or information on public transport. A police officer in uniform is always a good bet as they will probably have an acceptable level of English and are unlikely to kidnap you. Hospitality workers in hotels or bars/restaurants in tourist locations will likely be able to speak English also.
Public transport varies from city to city. Berlin and Amsterdam's tram systems were easy to navigate and were well policed. Other cities that rely on mainly taxis were harder to work out but ask your hostel or a local tour guide for advice and they will provide details of trustworthy and reliable taxi and bus companies.
Interrailing is a great way to tick a list of countries off your bucket list in one trip. With planning and research, you can make sure that your trip goes smoothly and that you can prepare for any possible bumps in the road. Happy travelling!
Our work is supported by