A guide to going vegan
Sorcha shares her tips and tricks for an easy vegan lifestyle.
Written by Sorcha Cusack
Voices - Experiences
Young people share their personal experiences.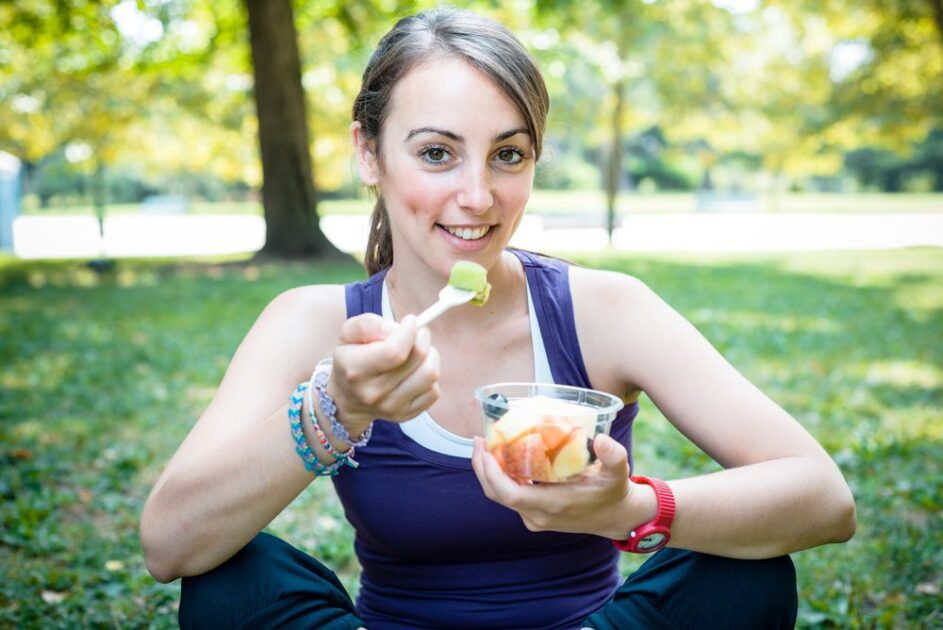 When I first turned vegan my decision was split between moral and health reasons. I loved meat. I loved cheese. I especially loved when the two were combined together – so mighty meaty pizza was definitely a firm favourite of mine. But I didn't love the affect that eating these kinds of foods had on my body, nor did I like the way the animals were treated by the larger food industries all over the world. So, with all this in mind, I decided to do a little bit of an experiment. Veganism. Initially it was only meant to be a three week thing, but fast-forward six months and I'm still sticking to it. The thing is, I've never felt better. My skin is clearer, I'm sleeping better, I lost weight, I saved money and my conscience is guilt-free.
That said, I know all too well how difficult life can be for a beginner vegan. Shopping can take twice as long because you've to check every packet you throw into the trolley to make sure it doesn't contain dairy. Chocolate from the health food shops just doesn't taste the same. You feel really awkward landing to friends' houses and producing your own miniature soya milk carton for tea. But the thing is, it gets easier. There's just a few little vegan hacks that you need to learn, and suddenly the lifestyle becomes almost effortless. So I've put together some tips on surviving veganism. It's not an easy lifestyle to swap into, but as a converted carnivore, I know that it's definitely something worth trying out.
Source out your local health food shop: This is really important for beginners. Health food shops have a reputation for being more expensive than your normal run-of-the-mill supermarkets, but in my experience I've never really noticed the difference. And when you get your chocolate cravings or want to find a random ingredient for a recipe you found online, I guarantee that the shop will have it. Meat substitutes (which I only resort to when I'm seriously craving sausages or a good fry-up) are just about the same price as meat, and the vegan cheese/milk options are equal enough too, so don't worry too much about blowing the budget. If anything, you'll save – trust me on this one.
If you do a bit of shopping around, you'll find that Tesco, Dunnes, Aldi and all the big names do animal alternatives too, so at this stage I only visit health food shops when I'm treating myself – vegan chocolate spread, vegan sweets, pesto and sauces… we live in an excellent time for being vegan as there are so many substitutes for things you thought you'd otherwise have to give up.
Check online guides
When I first started out, I was pleasantly surprised to find that a lot of the larger supermarket chains have special guides for all the foods they stock that are suitable for vegans. They do this for other dietary needs too, but it makes trawling through the supermarket shelves so much easier when you have a list to work off of.
Join a vegan group online
There are dozens of Irish vegan groups on Facebook. Whatever about meet-ups, join them just for the recipes and insider vegan tips. I've joined one group which is dedicated solely to posting up food found around Ireland which is vegan friendly – that's how I found out that I could still eat After-Eights, Coco Pops, Fry's chocolate and Oreos. Oh and that Dealz is excellent for cheap vegan food.
Search up recipes for all your old favourite foods
I loved pizza, so I found a recipe for a vegan version online so that I could still hold on to that yummy luxury in my life. I've also done the same for brownies, fudge and cakes. There's such a huge online vegan community that the chances are that someone before you has craved it, made it and posted it up for the world over to copy. Try websites such as Oh She Glows, Vegan Richa or even Jamie Oliver for loads of delicious ideas.
Always have coconut oil in the cupboard
If you're into baking, which most vegans find themselves becoming, you'll appreciate the constant need for coconut oil as a kitchen staple. You'll use it in loads of recipes instead of butter (although margarine is quite often suitable for vegans too) and you'll throw it into any dish you think might need a bit of extra oil. It's also great for hair and skin, so you can use it as a beauty product too. Just saying.
Take vitamin supplements
It doesn't matter how healthy you think you're being, you're safer just to take a vitamin supplement each day to make sure that you're getting all the vitamins that your body needs. Most vegans find it hard to get enough vitamin B12 without taking supplements as this is mainly found in animal products. A basic multi-vitamin is perfect and you'll find them in any pharmacy or supermarket about.
Prepacked lunches, mini soya milk cartons
The reality of being vegan is that prepacked lunches are going to form a large part of your daily routine. Cafes will probably not have sandwiches made without butter or mayonnaise and nobody wants to be stuck with no options when hunger kicks in. A lot of coffee shops will do soya milk, but I find it super handy just to bring mini cartons around with me anyway. You'll use them for tea when you're visiting friends and you'll still be able to get your morning coffee kick in college. They're invaluable.
Throw a vegan dinner party
This was one which I had a lot of fun doing. When I first told my friends that I was turning vegan, they were highly sceptical. They thought I'd be eating salad every day for the rest of my life. So I threw a vegan dinner party to show them all just how nice the food could taste and how I really wasn't missing out on desserts or treats. Plus it's an excellent excuse for a gathering. Try it.
Social gatherings
When eating dinner out in a restaurant, call in advance to let them know you're vegan. It takes two seconds, saves loads of hassle and most will be able to set aside a dish that you can eat. For dinner parties with friends, tell them in advance what you can or can't eat, or better yet offer to make one of the courses so that you're guaranteed something that is vegan, delicious and suitable for all!
Our work is supported by