Celebrating Audrey Hepburn this International Women's Day
Niamh writes about who her icon is ahead of #IWD17
Written by Niamh Herbert
Voices - Experiences
Young people share their personal experiences.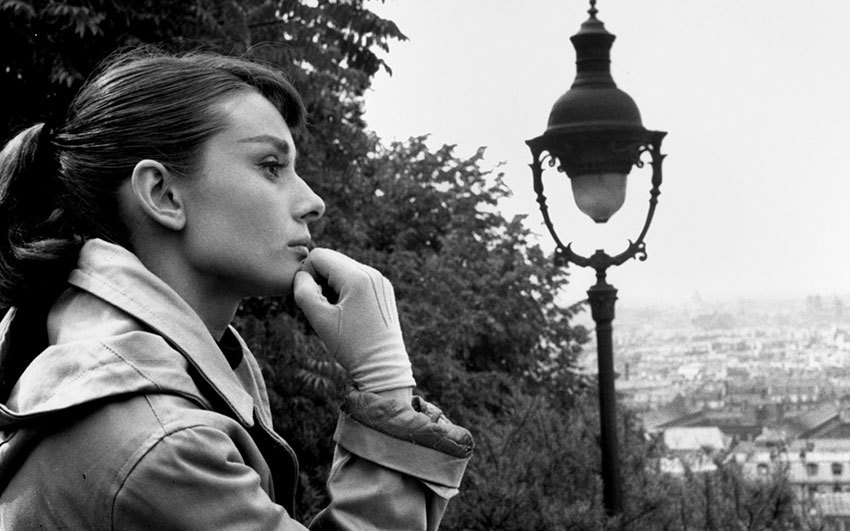 From a young age, I've always looked up to Audrey Hepburn. Amongst the feminine icons of the past, there are women like Marilyn Monroe, Grace Kelly and Rita Hayworth, a very specific ideal of beauty was conveyed: tanned skin, curly blonde hair and a curvy silhouette. Audrey Hepburn presented a very different kind of look.
With her short brunette hair, and porcelain skin, I had finally found an icon with whom I related!
"I don't have sex appeal and I know it. As a matter of fact, I think I'm rather funny-looking. My teeth are funny, for one thing, and I have none of the attributes usually required for a movie queen, including the shapeliness." – Audrey Hepburn
Hepburn also mentioned how her own mother used to frequently tell her that she was unattractive, too. But instead of listening to her demons, she embraced her personal look and style, and it made her stand out and become hailed as a timeless beauty.
I often feel like her talent and her stance as a style icon often outshines her philanthropic message. Of course, her role as a style and beauty icon is another message of hers that is due more attention than it receives, but there is a lot to be said about the life of Audrey Hepburn which was not portrayed so heavily in the media.
After a very successful film career in the spotlight, in the 1980s, she became a goodwill ambassador for UNICEF. Hepburn travelled the world and tried to raise awareness about children in need – a thing about which she felt very passionate, seeing as she herself was once a child in need when she grew up in Nazi-occupied central Europe during the second World War. Hepburn visited UNICEF projects in Asia, Africa, and Latin America. She won a special Academy Award (the Presidential Medal of Freedom for her work as a UN Goodwill Ambassador) for her humanitarian work in 1993 after 38 years of working with UNICEF. Unfortunately, she died after a battle with colon cancer before she could receive the award, but her legacy as a UNICEF goodwill ambassador lives on and continues to inspire others.
"Makeup can only make you look pretty on the outside, but it doesn't help if you are ugly on the inside. Unless you eat the makeup." – Audrey Hepburn
In a world where we are focused so much on looking good and presentable, people often forget to work on how they look on the inside also. The celebration of beauty – both internal and external – is exhibited throughout the life and career of Audrey Hepburn and exists as a lesson we can all learn. Hepburn's philanthropic message, combined with her timeless grace and style make, for me, the perfect role-model.
Our work is supported by