My experience raising awareness about the SDGs
Dean talks about some events he has attended around the SDGs and what he has learned through these experiences
Written by Dean Murray
Voices - Experiences
Young people share their personal experiences.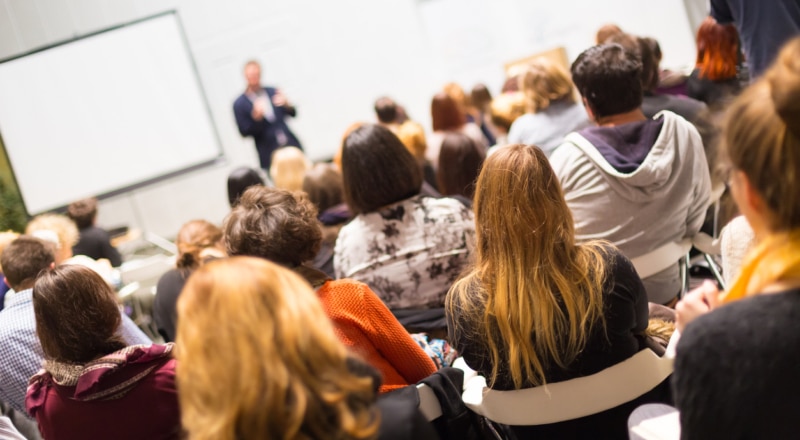 I became aware of the Sustainable Development Goals (SDGs) at One World Week in 2017, which was hosted by the National Youth Council of Ireland (NYCI). Since then I've became so interested in helping Ireland achieve the SDGs, to make both Ireland and the world a more equal place by the year 2030. I have worked on the SDGs at various events hosted by the National Youth Council of Ireland (NYCI). These events took place in the Gresham Hotel, Dublin. They brought together young people from all across Ireland for a day to work on various SDG-related issues. There were young people with disabilities, young people who are undocumented, and there were also young people with very different political views. This diversity allowed for issues to be discussed from different perspectives which was really interesting.
In 2018, I attended two European Youth Conferences, in Bulgaria and Austria, as a delegate on behalf of NYCI. Each conference had about two-hundred young people from across Europe. On both occasions, I was joined by other delegates from Ireland. The Irish delegates changed for each event so it was great to meet different people. At these events we were working on what are known as the European Youth Goals.
There are eleven outh Goals in total. These goals link into the SDGs, and as European countries achieve each Youth Goal, they will become a step closer to achieving the SDGs as a nation. Some of the Youth Goals includes mental health and wellbeing, moving rural youth forward and becoming a more sustainable Europe. The Youth Goals can be found at youthgoals.eu.
After being a youth delegate in Europe, I was provided with the opportunity to speak at an event with the Minister for European Affairs, Helen McEntee and Ireland's United Nations youth delegates. This event was hosted by NYCI and was a launch of a report on Ireland and the SDGs that the UN youth delegates had complied by talking with young people. Myself and another delegate from the European Youth Conference were provided with the opportunity to present the work we did with the NYCI consultation, Young Voices, in Bulgaria. This provided us with a great opportunity to present the work we did on the Youth Goals and how they linked directly to the SDGs.
These events also gave me an opportunity to hear what other young people are doing in their communities to work on the SDGs. One project that was showcased on the day was key-rings shaped as fish. These were made from plastic by a group of young people from Eco-Unesco. The aim of the project was to raise awareness about the amount of waste that is in the seas and the harm it does to sea life. A group of secondary school students also presented their work on the SDGs. They started out by entering a debating competition in school and went to the finals of the competition in Europe. They came in first place. To raise awareness on the SDG topics they were debating, they began an Instagram account, @theglobalgoalsgals. Up until this stage I believed that the SDGs could only be worked on at a national level through NYCI but now I've been inspired by the creative methods being used to work towards the SDGs.
I began raising awareness of the SDGs among my peer group and in my youth centre, as people didn't know much about the SDGs. I also began bringing them to Action Panel meetings with SpunOut.ie as some of the campaigns and content that the Action Panels assist with would feed into the SDGs.
Bringing this awareness to people in new fields has been great. As I become more involved with other youth organisations and panels, such as Jigsaw and the US Embassy Youth Council, I am seeing new opportunities to work on the SDGs with different organisations and people.
Our work is supported by