Come march in the first ever Trans Pride this Saturday, July 28th
Micheal talks about why the first ever Trans Pride is so important and how you can get involved
Written by Michael Kavanagh
Voices - Experiences
Young people share their personal experiences.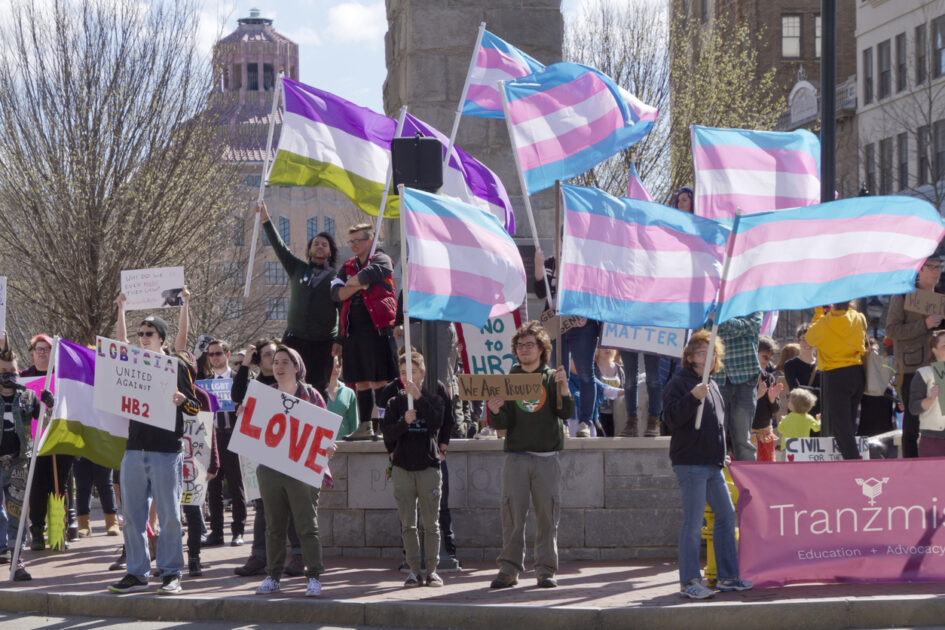 Dublin will host the Republic's first ever Trans Pride this Saturday, July 28th. Beginning at 2pm, the march will proceed from Liberty Hall to Fairview Park, where in 1982, the murder of Declan Flynn – a gay man targeted in a homophobic attack – evoked a national outcry. Whilst today, Dublin Pride has themes of family, heroes and more of a celebratory atmosphere, the first ever Dublin Pride was born of anger at the injustices LGBTQ people were subjected to.
What Are We Protesting?
The grass-root movement behind Dublin Trans Pride have listed a variety of issues, both specific to Trans and non-binary people, and those that are experienced by the wider LGBTQ community, as well as those who are not LGBTQ. Already, after much lobbying and work from various Trans organisations, non-binary legal recognition will be on the way, and an updated and more ethical Trans Healthcare model is being pushed for in the Dáil thanks to the This Is Me movement. Banning "Conversion Therapy" – the act of trying to "cure" someone's sexuality or gender to be heterosexual and/or cisgender – has also received support by politicians, and is set to become law.
However, whilst things appear to be in motion for legal transitional aids, our healthcare and mental health services remain unacceptably below par. Ireland remains one of the few EU countries to not have hate crime legislation, meaning attacks on people for being gay, lesbian, bisexual, transgender or queer, do not receive harsher penalties. 36 years after Declan Flynn was murdered in a homophobic assault, we as a country still fail to protect LGBTQ people. This is evident in a recent report, citing Ireland as having the highest rate of hate crimes against transgender people and people of African heritage.
The protest is also speaking up on social issues, such as affordable social housing, an end to Direct Provision, greater supports for trans/LGBTQ refugees, an end to the men-who-have-sex-with-men (MSM) Blood Donation Ban and free access to PrEP; a HIV-preventive medication.
Who Can Come To Trans Pride?
The organisers of Trans Pride have issued an open invite to anyone who wishes to support the rights of Trans and non-binary people. On their website, they state:
"Everyone is welcome to march at Trans pride. If you think Trans rights is an important issue, and you think it is important for Trans voices to be heard, then march with us. If you want to support your Trans friends, family members, partners, then march with us. If you consider yourself a Trans ally, then march with us. We want this to be a huge event that everyone feels they are welcome to. We want organisations to endorse the march and also march with us. We want to get people out on the streets to show the political establishment that we will no longer accept the neglect of Transgender rights and the mistreatment of the Transgender community, and to show everyone that the time is now for a change in attitudes towards Trans and Intersex people."
I Want To Get Involved.
As a community-led event, Trans Pride is reliant on your support. Even if you are not Trans or non-binary, or feel you don't know much about the issues mentioned, come along! It will be a great chance to learn, to meet the community, volunteer on the day or just take part, and be part of a historical first Dublin Trans Pride!
"Even if you can't attend, we would much appreciate if you could help get the word out about the March. You can do this by telling friends, family, and sharing and liking our page on social media like Twitter and Facebook. If you want to get more heavily involved, see the Contact Us page." – DubTransPride
For more information, contact Dublin Trans Pride on Facebook, Twitter, or click here to visit their website!
Our work is supported by