How I felt marching in Dublin Pride this year
Shannon talks about why marching at Pride is so important to the LGBTI+ community
Written by Shannon Dargan
Voices - Experiences
Young people share their personal experiences.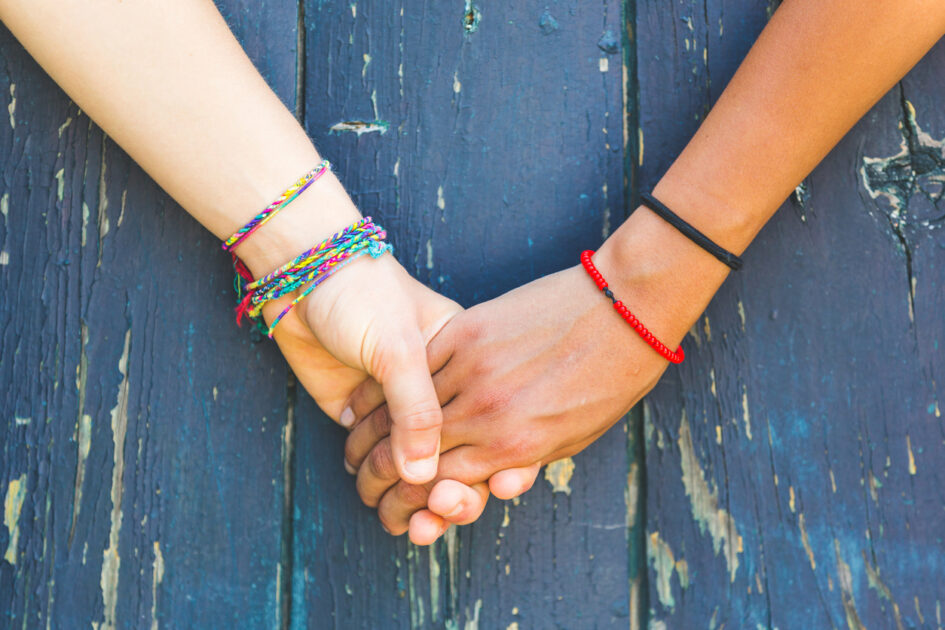 The annual LGBTQ Pride Parade took place on Saturday, 30th June, in Dublin, with thousands taking to the streets to celebrate. With the parade starting off from St Stephen's Green, Dublin was illuminated with many rainbows and colourful people taking part in the march. All over Dublin, government buildings were covered in rainbows from Friday evening in time for Saturday.
Last year 30,000 people attended the Pride parade, while 60,000 people attended this year. People were dressed in drag, in leather and many were dressed in brightly colour clothes. Faces were painted with rainbows and glitter covered bodies. No one was empty handed as flags were bought or handed out by businesses taking part in the parade.
Speeches and music began at 12pm getting everyone in the mood for the day ahead. Among those speaking were Taoiseach Leo Varadkar and former President Mary McAleese and her husband Martin, along with their son Justin and his husband Fionan.
The parade took off at 2pm with cheering filling the air. Buses filled with people dancing to loud music, large heart floats and banners began to head to the block party. Some of the businesses that were there included; PayPal, Google, Facebook, Nandos and others. Also there was members of the Sinn Fein party who chanted "The North, The North, The North is next!" with people on the street joining in.
A group of us from the SpunOut.ie action panel and staff were among the thousands who participated in the parade. We gathered early for our t-shirts and headed to take our place shortly after. Friends also marched with us as we held a banner proudly walking the parade from St Stephen's Green to Smithfield.
Although the day was amazing, there was one negative that everyone is talking about. The route. For years the parade route has been from O'Connell Street to Merrion Square, not hidden from people by walking the backstreets of Dublin. Many people have taken to Twitter to express their views on the route. One tweet said, '34 years ago and for most years in-between, we marched and paraded through the main streets of Dublin. Shame on @DublinCityHall and @DublinPride for shunting the parade onto the city's side streets. This is not visibility! Time for change.'
Since the 2015 same sex marriage referendum, more people are opening up about their sexuality. For LGBTQ people, pride is a day where the country and people come together and show their support. For some people, pride is just a day to dress in bright coloured clothes and have a good time, but for others it's more than that. It's a celebration of their sexuality. A sexuality that was once not allowed. Pride is a place where you can go to be happy and feel accepted for who you are, especially if you are not accepted at home or in your family.
To me, pride is more than a parade or rainbow flag, it's about showing people I am not afraid to be who I am. Showing them that who I chose to love, be it a boy or girl, is none of their business and I am more than my sexuality. Everyday is pride for people of the LGBTQ community, not just one day or one month out of the year. We don't switch off our sexuality and turn it back on in June when the whole country goes 'gay' for the month.
Pride month is such an important event in Ireland. Having the whole country participate in different events and activities throughout the month of June and ending with a massive parade. Educating people on the struggles the LGBTQ community face day-to-day and the history of acceptance is important as people still face homophobia and acts of hate. Pride is our day. Love is love.
Our work is supported by