Overcoming depression in college
Elisa talks about dealing with depression in college and how it's important to remember you're not alone
Written by Elisa O'Donovan
Voices - Experiences
Young people share their personal experiences.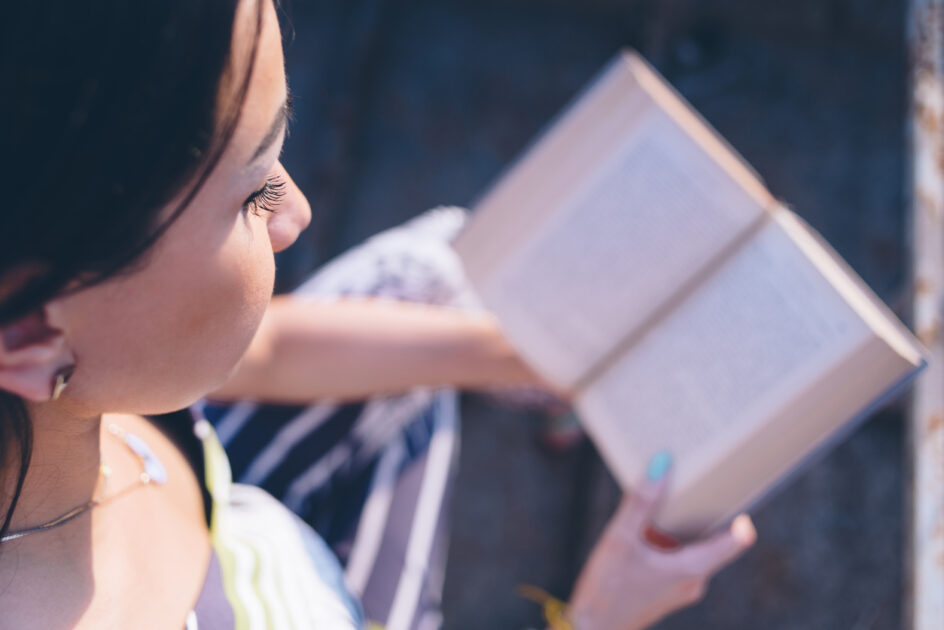 "You've got to get yourself together
You've got stuck in a moment and now you can't get out of it
Don't say that later will be better now you're stuck in a moment
And you can't get out of it."
When I first started in UCD I never dreamed that I would be stuck in a moment that I just couldn't get out of. In school I was lively, outgoing and the life and soul of the party. College was going to be a doodle for me. It would be fun, frolics and fabulous times (with a bit of study thrown in). Unfortunately though, my life wasn't a Hollywood teen movie and things didn't pan out exactly how I'd hoped.
A few months into my course and UCD changed for me. It was no longer this place of excitement and adventure, but rather a huge concrete jungle of loneliness and isolation.
For months on end I just felt sad, down and tired of my life. As I walked through the arts block I felt like a ghost. Everyone was having the time of their lives but no one ever noticed me. I felt stupid for thinking these thoughts. Here I was in the epicentre of Ireland's best university! I was surrounded by Miss Worlds, top scholars, top athletes and then there was just me…plain, boring, ordinary me. I felt more and more worthless and all the self-esteem I used to have was long gone.
Everyone else had made friends and were having the time of their lives while I just wanted to end mine. As a last attempt to revive some sort of interest in my life, I threw myself into my study. I would spend hours on end staring outside of those vast, glass library windows, looking down at couples walking hand in hand, while I sat there with only my books for company. Studying for my Leaving had been so easy, but now I couldn't read a page without it being a mammoth task. Finally, my days were spent watching Neighbours and Home and Away or sleeping, as I was exhausted all the time. I wished that I could run away to Australia and I just felt like life would be better for everyone if I wasn't around.
When I went home for Easter I put on a brave face. I made up loads about all the people I had met and how brilliant study was going. I didn't want to embarrass my parents by telling them about their failure of a daughter. I mentioned to my sister that I was feeling a bit down. She just told me to snap out of it as I had exams coming up and had to start concentrating. I really did try to snap out of it. I went to the gym lots, went out and even went on a date with this gorgeous law student. But I just couldn't shake off what I was feeling.
Then one night things began to change. As everyone else headed to the student bar I headed home for another evening by myself, dreaming to myself that God would be kind and take me away in my sleep. I decided to tidy up my room, which, as a reflection of my life, was in a total mess. I came across my fresher's guide and it opened on the page 'Depression'. I began to read it and look down the list of symptoms of this so called illness:
Feeling sad or anxious for weeks on end
No energy, tired or fatigued
Poor concentration and slow thinking
Loss of interests
Low self esteem
Not wanting to live
My mental checklist ticked all these boxes. Could it be possible that I was actually suffering from an illness? I shook my head. Illnesses are when you have asthma, cancer or the flu. Feeling down couldn't be an illness that could be treated could it? I decided to take the fresher guide advice and booked an appointment with one of the counsellors.
That first hour with the counsellor changed my life. She told me that what I was feeling could and would be treated. I let out everything that I was feeling and she assured me that from here on in that I would get better.
She wasn't lying. I started on a course of anti-depressants and with regular visits to the psychologist I became a new person. I discovered that lots of students feel exactly the same way I do.
Within a month of talking to the counsellor I was able to concentrate on my study and get a good night's sleep. I slowly started to build up my confidence and to realise that I may have been surrounded by girls that were smarter, prettier and funnier then me, but I was the only me. No one could be a better Elisa O' Donovan than me and it was up to me to make her the best she could be.
The psychologist explained to me that many people suffer from depression after a life altering experience. For some people, this may be a death in the family, but for me it was leaving home and starting college. The worst thing for me about my depression was the isolation I experienced. I felt isolated because I was ashamed and embarrassed to tell anyone how I was feeling. However, the more I let it fester the worse and worse my depression got. Like any illness that is left untreated, it only got worse.
I hope that anyone who reads this and feels the way I did will know that they are not alone in what they are feeling. Lots of students on campus right now are feeling how you are feeling. Please don't let it fester like I did. Talk to the welfare officer or one of the counsellors. They are there to help you and to get you feeling better about yourself again.
Now I'm heading into my third year of medicine, with an abundance of friends who care about me. My life still isn't the teen Hollywood film I thought it would be (I'm still looking for the hunky star quarterback to sweep me off my feet) but it's my life and I'm enjoying every minute of it.
Our work is supported by