Why Zeminar speaker Abigail McDonnell is opening up about mental health
SpunOut.ie volunteer Blessing chatted with Abigail ahead of her speech at Zeminar to talk about what motivates her and what her goals are
Written by Blessing Dada
Voices - Experiences
Young people share their personal experiences.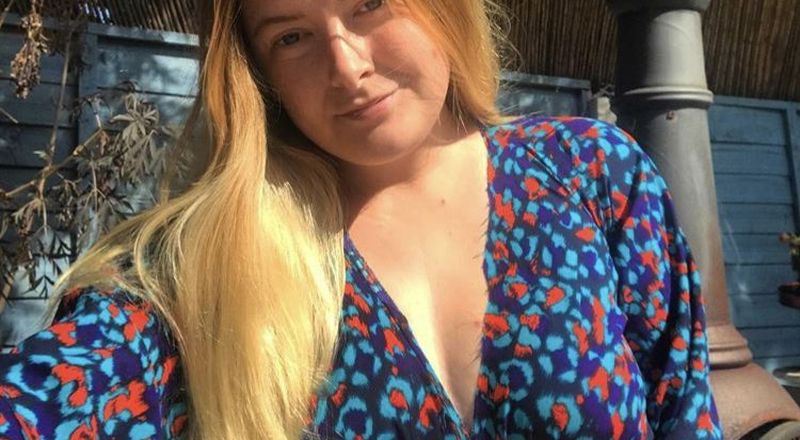 When it comes to advocating for mental health awareness, I feel Abigail McDonnell is an example of being that light at the end of a dark tunnel. Abigail is a 22 year old mental health advocate. Having experienced her own personal struggles with her mental health, she realised that advocating for mental health awareness is her passion in life. She is continuously involved in advocacy through her social media presence and her work with different organisations. As a result, she says it has helped her grow and learn more about herself. She says that meeting like minded people in the different organisations that she worked with felt so amazing and she never feels like volunteering is a chore.
Starting her advocacy work
SeeChange Ambassador
Her advocacy work first started with SeeChange in her first year of college. She saw in a college email that they were looking for ambassadors. She says "I thought maybe I'll meet some people who have been what I've been through. I was accepted as an ambassador and have never looked back." As an ambassador, she also started writing about her mental health experience. Her confidence in herself and in her writing grew with the positive feedback she was getting so she got more and more active in the mental health space.
Jigsaw Youth Advisory Panel
She had followed Jigsaw's social media platforms for years to learn more about their work. Another opportunity came up one day when they posted looking to interview people to join their youth advisory panel. "I was having such a good experience with SeeChange that I decided to interview, and was accepted! Jigsaw has given me so many opportunities over the past couple years and they are truly my second family!"
Podcasting about mental health
Besides dedicating her time to smashing mental health stigmas with the two organisations, she also uses her social media platforms to continue the important conversations she is having. In her spare time, she has also started a podcast about mental health. The 'Alitlegail Asks' podcast was born when she was on Erasmus in Spain. Listening to sustainable fashion and climate change activist Molly Parsons on her podcast inspired her and she fell in love with the idea of podcasting. With her passion for mental health advocacy, she decided to create something that people would enjoy listening to while also learning and becoming more aware of mental health. For her, the podcast acts as a sort of therapy. It gave her the opportunity to articulate her thoughts out loud and work out the logic behind some of her thinking and behaviour. "If it helps some people along the way then that's a bonus" she says.
Continuing her work
When it comes to passions and goals in life, she has no doubt that her love of volunteering work will continue after graduating from college. She would love to become a motivational speaker, saying "I believe I have things to say that are important and that could help someone." Continuing to try to break the stigma surrounding mental health issues it is close to her heart and she will continue to raise awareness about mental health in a professional role or just through her podcasting.
Our work is supported by