Why Zeminar speaker Paddy Holohan got involved with politics
SpunOut.ie volunteer Dean talks to Paddy Holohan on why he moved from MMA to politics and what he hopes to achieve
Written by Dean Murray
Voices - Experiences
Young people share their personal experiences.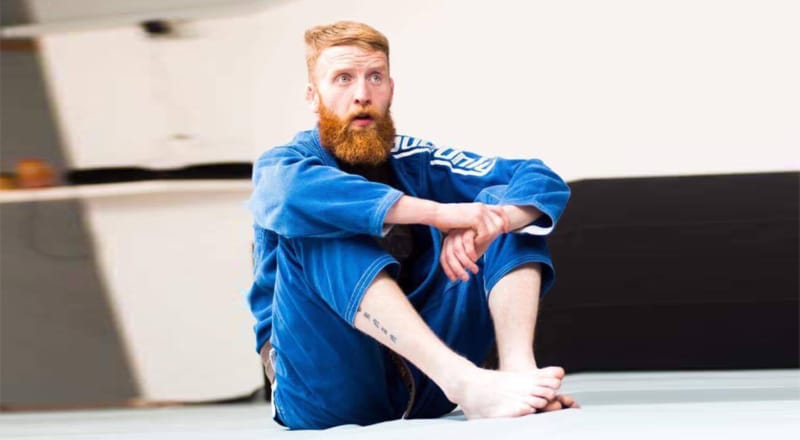 Ahead of Paddy Holohan's talk at Zeminar, I was given the opportunity to interview Paddy on political activism and his motivations for getting engaged in his local area.
Paddy's background
Paddy Holohan is from Tallaght in Dublin. He climbed the ranks of Mixed Martial Arts and had his debut fight in the UFC in 2014. He remained in the UFC until his retirement in 2016. Since then, he has become the owner of an MMA club in Tallaght, known as SBG D24. In the 2019 local elections, Paddy was elected as a Sinn Fein councillor for the South Dublin Council.
Paddy also runs a podcast known as No Shame. With guests that vary from politicians, to musicians and MMA fighters there is no topic too controversial for Paddy to strike up a conversation about. An example of some guests he has had on would be former MEP Lynn Boylan, Dublin GAA's Philly McMahon, Irish musician Maverick Sabre and SpunOut.ie Action Panel member Clara Hand. Paddy has also written an autobiography "Hooligan."
Speaking at Zeminar
I was interested in interviewing Paddy when I saw he was speaking at Zeminar. Zeminar is a three day event which focuses on the wellbeing and education movement for Generation Z (15-20 year olds). The event includes speeches, panel discussions, workshops and interactive stands from a variety of speakers and organisations. You can learn more about Zeminar and all the speakers through the Zeminar app.
I've been following Paddy throughout his local election campaign and have been a fan of his podcast. Being able to interview him is a golden opportunity to spark a conversation about what motivates him to get involved in local politics. I hope the conversation can help myself and others to become interested in getting more politically active in our local areas.
What motivated you to get involved in local politics?
"There is a huge division between what is reality in this country and what the current 'leaders' of this country believe is reality. Over the last 10 years, I think we have all witnessed consecutive governments make terrible decisions for our country. When this time in Irish history is written, I want to be on the right side of it – fighting for the ordinary joe – the working man or woman, for the basics – like healthcare and housing."
Before being elected as a local councillor, how active were you in your local area?
"For a long time I have been volunteering with many of the great programmes we have available in our community including Citywise. I have linked in with local prison services, scholarship programmes and schools to encourage change. I own a Martial Arts Academy – SBG D24 in the area which has always been a goal of mine to set up a facility for others that helped me find the right path in life."
Since being elected do you think the level of activeness has changed?
Since the UFC, people in my community have always seen me as approachable and reached out to me to work alongside local councillors, before I was elected. The availability to now be able to view proposals for building developments, parks, budgets etc and to have a voice and a vote within South Dublin County Council for people like me is a great thing, to make sure their voice can be heard inside the council is extremely important.
Finally, what advice would you give to a young person who wants to become more active in their local area?
Something as simple as organising a road clean up can have a bigger effect than having a 'clean road' at the end. It's a way for all different communities and religions to blend together and inspire others to do the same. Looking after where we live and taking pride in your community is something that should start from an early age – pride is infectious. It's important for our youth, not only to be inspired but to inspire and direct each other in a positive way. I truly believe the saying "It's not where you live, it's how you live."
Our work is supported by