Why I'm celebrating LGBTI+ Pride
Patrick talks about why attending Dublin Pride is so important for him and a cause for celebration
Written by Patrick Dempsey
Voices - Opinion
Young people share their point of view.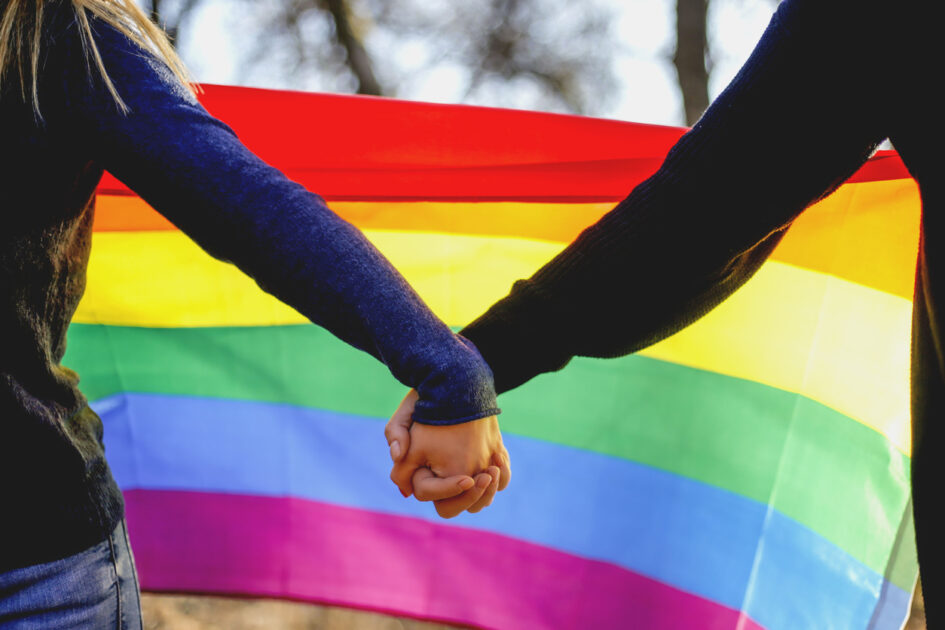 For some young people, this week is going to be more exciting than most. Yes, this week is Dublin Pride Week. This is a week where people can come together to celebrate being LGBTI+, support LGBTI+ rights and just have a lot of fun!
On Saturday, literally thousands of people will march as one. Young people will be able to walk with their friends and be proud of who they are. More importantly, they can enjoy being accepted and being part of a community.
Pride in Ireland originally started out with a couple of hundred of people in the 1980s. It was set up to protest against the Flynn Judgement. Declan Flynn was a young gay man who was murdered in Fairview in 1982, likely due to his sexuality. The defendants were found guilty, but only received suspended sentences, which caused a lot of anger and hurt in the LGBTI+ community.
Thankfully, Ireland and Irish society has moved on from then.
I understand that many young LGBTI+ people won't be able to attend Pride – maybe they are worried about being spotted, maybe they haven't come out, maybe they aren't comfortable with their sexuality or maybe they are just worried about the dangers of being with so manyLGBTI+ people.
I remember my first Pride. I was 16. I was openly gay, but I had not told my parents where I was going. It was all totally new to me: gay people holding hands, drag queens everywhere and people generally being very happy to walk around and be openly LGBTI+.
It was scary, but it was also exciting, new and fresh. It opened my mind up to a bigger world, and made me realise that the LGBTI+ community wasn't just made up of my friends or BeLonGTo (the LGBTI+ youth group I was a part of), but that there was a larger community of LGBTI+ people out there.
For me, Pride is about coming together with my community, enjoying their company, celebrating LGBTI+ culture and having fun.
It was an eye opener that really helped me, having just barely come out.
However, many people still ask, what is the point of Pride? Many say it's a show off, that it's in your face and that straight people don't have straight pride.
When someone said to me that they did not have straight pride, I had a very quick answer. I answered that straight pride happens every single day of the week.
My point is I don't feel pride when I always have to be alert in my own hometown. I didn't feel pride when I had to leave school without a Leaving Cert, as a result of homophobic bullying. I left school young, and I shouldn't have been allowed to. I was let down by the education system. Eventually though, I did indeed go back to college, I got a job and things are great now.
So, on the 30th of June, I will well and truly walk with pride; pride for myself, pride for my family and friends and pride for the community that has been so supportive to me.
I also hope that there is a day when we don't need LGBTI+ Pride, a day where all LGBTI+ people can be treated the same as everyone else, where being gay is not a big deal, and where my differences are seen as a good thing, not a bad thing.
I want to see a day where no LGBTI+young person will ever have to feel threatened, like they cannot be themselves, and where being LGBTI+ is seen as just being a part of a person, but that it doesn't define a person.
I feel very positive about the future. There are so many more people coming out, especially at younger ages, and friends and schools are being much more supportive! As a society, we should be happy that we have come so far.
Pride is a great day for anyone, gay or straight to celebrate being LGBTI+ or to support friends and family in their pride. I would encourage everyone to go out and enjoy it.
The parade takes place on Saturday the 30th of June and runs from Parnell Street to Merrion Square, where there will be an after parade party.
So Happy LGBTI+ Pride to everyone, in Dublin or anywhere in the country, gay or straight. Have fun!
Our work is supported by