Sports facilities are shocking
We need to move beyond the GAA.
Written by Mairead Conroy
Voices - Opinion
Young people share their point of view.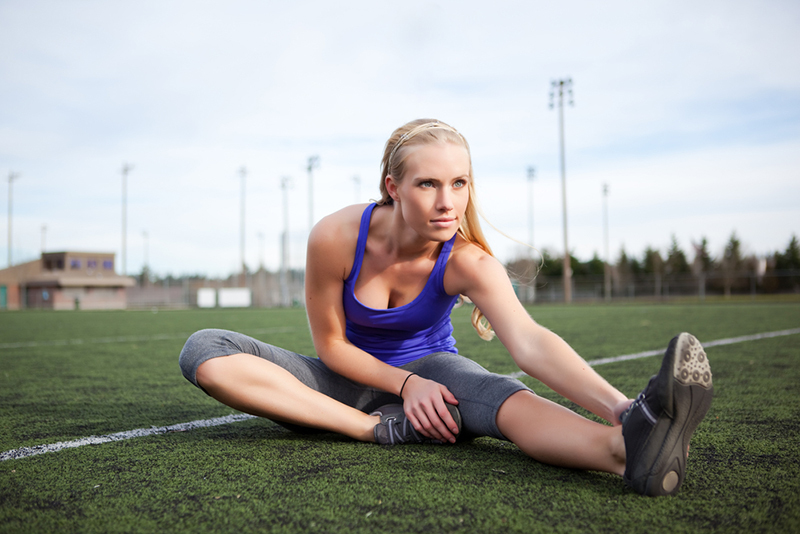 I'm quite sporty. I like to run, I play badminton and I've tried my hand at basketball and a couple of field events in athletics. Something I've never really played however is Gaelic football. SHOCKING, I know! Don't get me wrong; I love it as much as the next girl (or guy). I've been to the club and county matches, I've screamed at the referee and I've felt the rush of pride when Galway won the Sam McGuire, (though it has been a while!). But it has come to my attention recently that unless you play a majority sport such as football, at least in my area, you're pretty badly catered for.
If you drive through any rural village or town in the west, I'm absolutely certain that you'll see a GAA pitch. However, take a little look around, do you see tennis courts, a soccer pitch or a running track? I know these things all cost money, but wouldn't it be great if we could see money being spent on a wider range of facilities?
For instance, there is no running track, long jump or really any athletics equipment at all where I live. I was very interested in track and field, but it was hard for me to go to competitions and not do well because I didn't have the facilities that others had.
So I switched and tried cross-country. But I had yet another dilemma. Where do you train when you have no track and it's too wet to run in the fields? Ah yes, the road. Let me tell you something about the road. It's made of tarmac – it's just too hard on the ol' shins, so I gave that a miss. I was distressed as to what I could do, but then a kindly farmer let me run in his field (along with his sheep!)
However, I'm still at a disadvantage if I want to do track and field events or play hockey, tennis or volleyball. To the best of my knowledge, there are only two running tracks in Connacht. Compare that with how many GAA and rugby pitches there are and see what you think. Not to mention that in the whole of the Republic of Ireland, there are probably one or two indoor tracks!
What about sports in our schools? Well my school has a strong tradition in football, which I'm very proud of, but sometimes it seems that as a result of this, other sports are not given as much attention. There are roughly four or five people in our athletics team and because of the small numbers we were unable to travel to a competition last month. Now we'll have to recruit more members if we want to head to the summer competitions… which are on a track, except we have none to train on…it's a vicious circle!
Recently, an American girl in our class showed us her old school's website and we saw pictures of all the teams they had in school, including rowing and even mountain biking! And all with large numbers of participants in the sports.
We've also been studying schools in France and have discovered that sport is a part of their curriculum. Why is it that on this side of the water, things are not the same?
Perhaps if a wider range of sports were catered for, more people, especially teenage girls would take part, and we wouldn't have such problems with childhood obesity.
Our work is supported by