Talking about youth mental health with Professor Dooley
Sarah and Cliodhna report from the International Association of Youth Mental Health in Australia
Written by Sarah Donohoe & Cliodhna McDonald
Voices - Opinion
Young people share their point of view.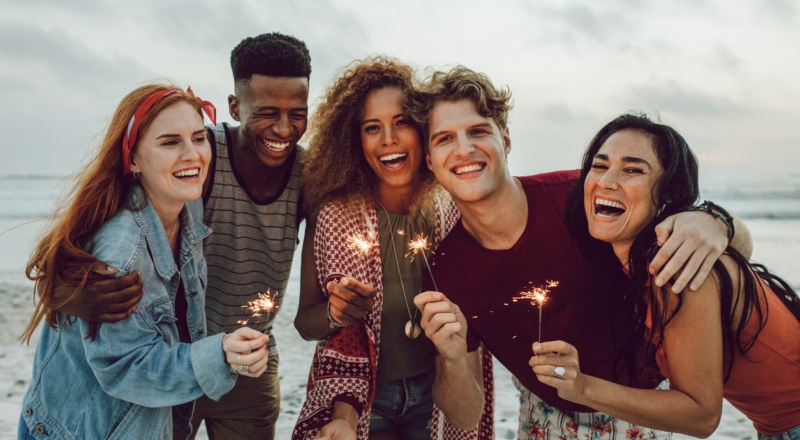 This October, we had the privilege of attending the 5th International Conference on Youth Mental Health in Brisbane, Australia. We sat down with Minister Jim Daly to talk about youth mental health (check out our interview with Minister Daly here) and then had the opportunity to interview Professor Barbara Dooley, the Vice-president of IAYMH and Dean of Graduate Studies and Deputy Registrar in UCD.
Professor. Barbara Dooley Interview
What is your job?
My job is, at the moment Dean of Graduate Studies and Deputy Registrar at University College Dublin, that is one of my roles and the second job is I'm a Professor of Psychology at UCD and my main area of interest and research is youth mental health.
What is your role at the conference?
At the conference I've been chairing, one of my roles was to chair a session for one of the plenaries, plenary 2. I'm presenting later on today, I also ran a workshop the day before the conference began with colleagues from the UK, Canada and Australia on mental health within the educational sector.
What are the most important things you think need to be done for youth mental health?
I'm going to be very specific, in that one of the areas I'm very interested in at the moment is mental health within the educational settings. So that's looking at students that are in 2nd level and those in 3rd level institutions. We have just collected data in Ireland now on approximately 20,000 young people in 2nd and 3rd level institutions and I think that's an area that has great potential, because if we are able to intervene early with young people while they are in school or university college they are much more likely to reach their own potential then if we don't intervene at the right time. So that would have an impact on themselves and on society more broadly.
And then, what are you hopeful about for youth mental health in Ireland?
I'm actually reasonably hopeful on a number of fronts, so Jigsaw which is the National Centre for Youth Mental Health has services now right across the country and two more to open next year extending the reach for young people 12 years to 25 years, I think that gives me real hope. And the second is for the first time the Higher Education Authority in Ireland have begun to invest in mental health within our institutions directly, where they are focusing on a project, well there are three main projects. The one I'm involved with is trying to identify a core data set that all institutions should be using to evidence base what's happening within our educational settings. So they are two things that I am quite hopeful about. I also thing there is a great interest in higher educational institutions in Ireland and around the world. I travel internationally around Ireland, in the UK and further afield depending on which hat I wear and I think there is a real recognition within the higher education sector that mental health is something we really need to be investing in. Again as I said earlier that students within our education system reach their potential by actually having the supports at the right time so that they don't encounter those barriers either personal, academic, financial and that they go on and get that qualification that's in line with their potential and not because they have a mental health problem.
So do you think there are ways or any way in our everyday life that we can tackle stigma around mental health?
I think that's a really tricky question and for many reasons I think stigma can be societal and within institutions. There is a lot of stigma within cohorts of students, medicine being one of them, law being another. Where there is a fear that if they come forward with a mental health difficulty that it will be perceived negatively by their academic professors or lecturers and potentially put them at risk of a good post degree internship. So they are sometimes likely to struggle with things and not come forward and that's an issue. I don't know how we tackle that one, making it acceptable to open and talk is one of the things, and reach out for support they need. So I think institutions themselves need to work particularly in certain cohorts of students to acknowledge that you may struggle and its okay to reach out because if you don't as a result you may not get that good grade or that degree qualification that allows you take that next step. So there are barriers in lots of ways but that is one thing.
Our conclusion
We were very impressed by the conference. Firstly, we are very glad that youth mental health is being focused on and warrants a separate conference to itself. We feel that this is a step in the right direction of youth mental health being taken more seriously, internationally and by the Irish government. Helping those who suffer from mental ill-health to access supports and treatment more easily and efficiently will help end the stigma around mental illness. Secondly, we hope that this relatively new focus on the mental health of the youth population will not only result in funding for more studies, research and relevant findings about mental health, but also improve services and supports to those especially with access difficulties, such as living rurally and within minority communities.
Our work is supported by