How to answer interview questions
Interview questions will vary but there are some you are likely to be asked every time
Written by spunout
Factsheet
Fact checked by experts and reviewed by young people.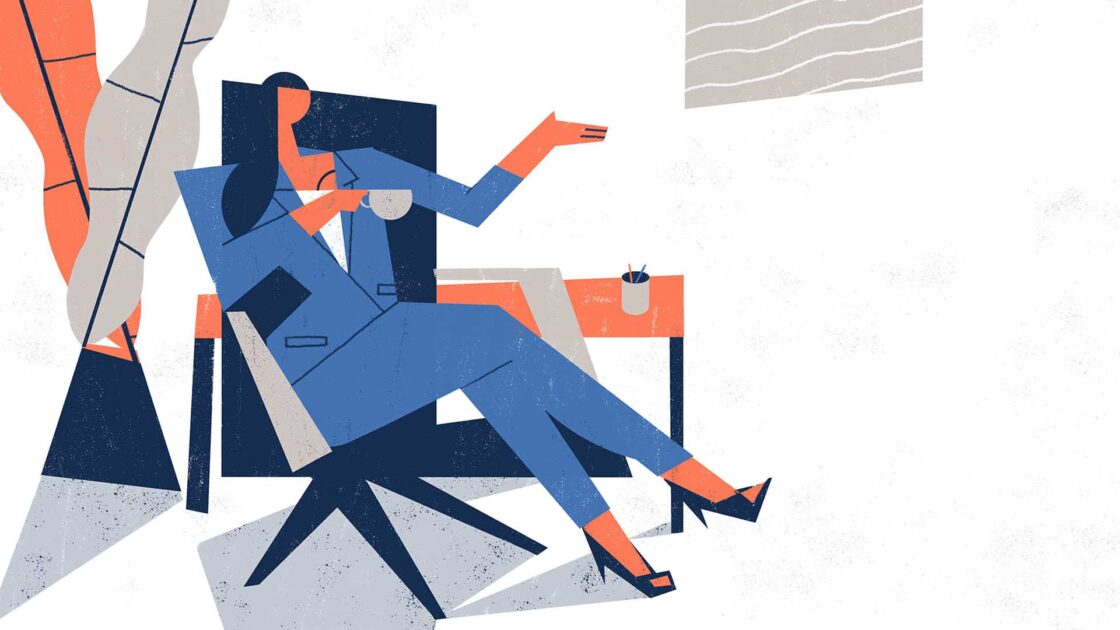 It is completely normal to feel nervous before a job interview. One thing that you can do to relax is to prepare well in advance. To do this, you can prepare and practice your responses to questions which may come up on the day. You can practice with a friend, family member or someone else you feel comfortable with. Try to prepare and learn the key points of each answer, rather than learning them off word for word. It is important to sound natural on the day.
Interview questions will vary from interview to interview but there are some questions which you are likely to be asked every time. Below you will find a list of common interview questions and advice on how to respond.
Find out more about what to prepare before a job interview.
Common questions asked at job interviews
Interview questions will vary from interview to interview but there are some questions which you are likely to be asked every time. Below you will find a list of common interview questions and advice on how to respond.
Q: Tell me about yourself
A: This is one of the most common questions asked at the beginning of an interview. While this question is broad and allows for a creative answer, it is important to tailor your response to the company and job you are applying for. It is also a good idea to keep your answer short and relevant.
If you have a job at the moment, you can begin by describing your current role, how you got there and one recent accomplishment. Then you can explain why you are seeking a new role and what you hope for in the future.
Q: Why did you leave your last job/ why do you want to leave your current job?
A: Try not to criticise your last employer when answering this question. Instead, explain that you want to improve your skills or gain more experience in a new and challenging position.
Q: What are your strengths and weaknesses?
A: When answering this question, first state your strength or weakness and then give an example of how it has emerged in your professional life.
Try to decide on a few strengths that are relevant to the job you are interviewing for. If you are not sure what strengths are important for the role, read through the job description and see what words are used to describe the ideal candidate. Your strengths could include being organised, a good team player, self-motivated and a problem-solver.
Choose just one weakness and try to mention how you have overcome it, learned from it or found a way to use it in your favour. For example, if your weakness is perfectionism, describe how you have found a way to balance good quality work with being timely.
If you are asked about your strengths and weaknesses at the same time, talk about your weakness first so you can end your answer on a positive note.
Q: Why do you want this job?
A: This question gives you a chance to show the person interviewing you why you are suitable for the role. Explain how your skills or personality are perfect for the position. You can also highlight your passion for the company and the skills or experience you hope to gain while working in this job. Studying the job description and company website can help you to prepare a relevant answer.
Q: What can you bring to this company?
A: This question offers another chance to prove you are a good fit for the role. Highlight your skills, relevant experience and strengths, and try to incorporate some originality into your answers. Show the employer what makes you unique.
Q: What can you tell me about our company/the industry?
A: It is important to research the company you're applying to and find out as much as possible about them, especially about their background and values. Take time to review the company's website, social media accounts and any recent press releases. You might also be asked to prove your knowledge in the type of work you would be expected to do so it is very important to be honest on your CV.
Q: What are your career goals?
A: Try to be honest about your ambitions but make sure they are relevant to the job in question. While you might have goals that involve promotions and salary, avoid including these in your answer. Instead, focus on the skills and experience that you want to gain instead. For example, you might want more leadership experience or to become an expert in one specific skill.
Q: How do you feel about working in a team environment?
A: This question helps the employer to learn more about your interpersonal skills and whether you would be able to work well with colleagues. If your ability to communicate is one of your key assets, be sure to make it known here. You will likely be asked for an example of a time you worked well as part of a team so be sure to prepare a response that includes this.
Q: Tell me about an achievement you were proud of?
A: This question helps an employer to learn more about your values and achievements. Try to keep your answer relevant to the job you're applying for. If that is not possible, highlight an achievement where you used relevant skills, such as leadership or organisational skills.
Q: How would your last employer (or current employer or school teacher) describe you?
A: Your answer will help the person doing the interview to determine if you can build meaningful professional relationships. Try to think of one particular trait that your employer has praised and explain why they might describe you like that. For example, your employer might have described you as supportive, focused, honest or ambitious.
Q: What mistakes have you made in previous jobs?
A: This can be a hard question to answer but try to choose something that you learned from and something that could be fixed quickly. Outline something that went wrong and take accountability for your involvement in it. Then talk about the actions that you took to resolve the problem, the outcome and what you learned from the experience.
Q: Do you have plans to go travelling soon?
A: It is best to be honest here. If you have a pre-booked holidays, most companies will be understanding and will try their best to give you the time off.
Q: What salary expectations do you have?
A: It is a good idea to think about your salary expectations before the interview. You can do some research online to find out the salary range for the role you have applied for. Indeed and Glassdoor are two websites that can help you with this. Once you have done this research, think about what you are currently earning and what you realistically expect from a new job. All of this information will help you to form your answer.
Try to give a salary range rather than a specific number. If you are unsure how to answer this, that is ok. Tell the person interviewing you that you are looking for a competitive offer but would like to know more about what the job involves before giving a salary range.
If you find yourself unable to answer a question: be honest. Ask the person doing the interview to explain it more clearly or tell them that you have no experience in that area.
Questions to ask an employer in an interview
At the end of an interview, you will usually be asked whether you have any questions. This is an opportunity for you to find out more about the job and the company. Questions that you can ask include:
What training do you offer employees?
How would my performance be measured if I was in this role?
Can you describe the responsibilities that go with the job?
What does the career path look like for someone in this role?
If I got this job, what would you expect me to achieve in the first 90 days?
What is the culture of this company like?
When can I expect to hear the results of the interview?
Avoid asking about pay, holidays or job benefits. It is best to leave these questions until you have been offered the job.
Find out more about preparing for group interviews.
Need more information?
We are here to answer your questions and talk through your options. Our online chat service is for 16 to 25 year olds and is available Monday to Friday, 4pm to 8pm. Chat to us now about your situation.
Our work is supported by