Is an apprenticeship for you?
Find out what is involved in an apprenticeship and how to become an apprentice
Written by spunout
Factsheet
Fact checked by experts and reviewed by young people.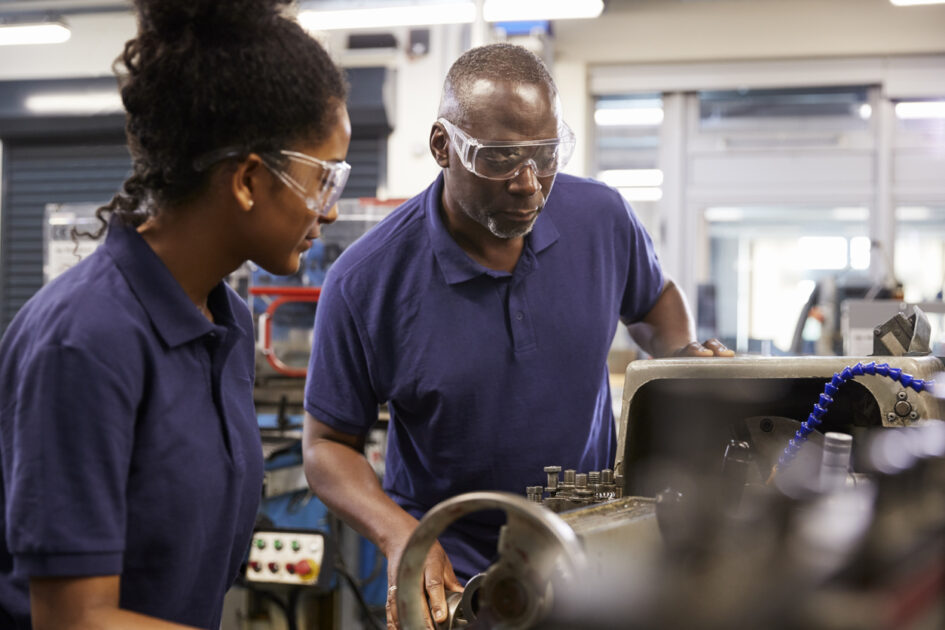 An apprentice is a person who is studying a particular craft from someone who has been working in the field for a while. It gives the apprentice an opportunity to combine education with hands-on experience in the area that they want to work in. Common apprenticeships include construction, electrical, engineering, hospitality or cooking, mechanics, or IT.
Apprenticeship schemes in Ireland are coordinated and managed by SOLAS along with the Department of Education and Science, employers and unions.
What is involved in an apprenticeship?
The apprenticeship will involve both off-the-job training and on-the-job training at your employer's workplace.
On-the-job training
This involves working at the employer's workplace or joining them on off-site jobs. This gives you a chance to get hands-on experience with the craft you have chosen and find out what it would be like as a career.
Off-the-job training
Many apprenticeships will require you to also do some study or classroom learning in order to have all of the skills and knowledge you will need to perform the job. This will take place in a SOLAS Training Centre or in an educational college.
How long does an apprenticeship last?
An apprenticeship generally lasts for 4 years, during which time you will spend 3 different periods in off-the-job training, totaling 40 weeks in all.
Passing your apprenticeship
Each apprenticeship programme is based on specific skills and standards of that particular field. In order to pass their apprenticeship, the apprentice must meet these standards.
Once an apprentice has passed through their apprenticeship, they may then be eligible for further study on a related degree provided by ITs around the country.
View a full list of apprenticeships here.
Allowances during an apprenticeship
Participants of the majority of SOLAS training courses are eligible for different allowances. The main allowances are given for the course participants' training, travel, accommodation and meals, and childcare. Visit the SOLAS website to view the wages and training allowances across the different options.
Student contribution
Apprentices pay a reduced registration fee if their off-the-job training takes place within a Higher Education Institute (college or university). The registration fee will depend on the amount of time the apprentice spends in the college or university. Find out more here.
Criteria for becoming an apprentice:
In order to become an apprentice, you must fulfill the following criteria:
You must be at least 16
You must have a minimum of five D grades in the Junior Cert – some employers require more than this
Your apprenticeship must be with a person/company that is registered with SOLAS as an approved employer
Some professions may require a colour vision test
If you can't meet these criteria, you can still become an apprentice if you:
Complete an approved apprenticeship preparatory training course and assessment interview
Are over 16 and have worked for at least three years in a relevant industry that SOLAS approves and have completed a successful assessment interview
Assessment during apprenticeship
Your performance will be assessed throughout your apprenticeship. The assessments vary depending on the field you are in, but include written modular work and practical assessments.
What happens if you fail the assessment?
Your apprenticeship will be stopped if you fail to pass the modular assessments three times. You can appeal this decision with SOLAS however, and may attempt to pass the modular assessment a fourth and final time.
Qualification after completing and apprenticeship
On successful completion of an apprenticeship, a QQI Certification: Advanced Certificate is awarded. This is recognised internationally as the requirement for craftsperson status.
How do I apply?
You need to register with your local Intreo centre first. You will then get called for interview to see what apprenticeship course would best suit you. Availability can be limited on courses so you may not get a place on the course of your choice.
For more information, visit apprenticeship.ie.
Need more information?
We are here to answer your questions and talk through your options. Our online chat service is for 16 to 25 year olds and is available Monday to Friday, 4pm to 8pm. Chat to us now about your situation.
Our work is supported by