What is Springboard+?
Find out more about the courses available through the Springboard+ initiative
Written by spunout
Factsheet
Fact checked by experts and reviewed by young people.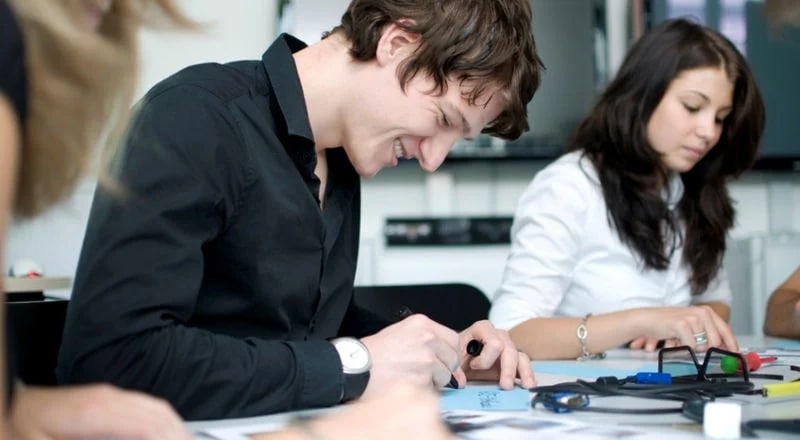 Springboard+ provides free higher education places for people who are unemployed or previously self-employed and wish to return to the workforce. You can also apply for a Springboard+ course if you are working but will be asked to pay a 10% contribution towards the course fee for courses at level 7, 8 and 9. However, level 6 courses are free.
The courses range from level 6 (higher certificate) to level 9 (masters degree) on the National Framework of Qualifications (NFQ) and are delivered in public and private higher education providers around the country.
Most of the courses are part-time but there is a growing number of full-time courses.
What courses are available through Springboard+?
Springboard+ courses are specifically designed to meet current and future skills needs in Ireland. Courses are usually available in the areas of Information and Communications Technology (ICT), manufacturing, construction, international financial services, hospitality, entrepreneurship, business start-up, and more. A full list of approved SpringBoard courses together with the eligibility criteria is available on the Springboard website.
Am I eligible for Springboard+?
To be eligible for a Springboard+ course, you must:
Be living full-time in the Republic of Ireland

Have a

PPS Number

Meet the nationality/visa requirement

Have lived in either the EU, the EEA, the UK or Switzerland for at least 3 out of the last 5 years
Read more about the eligibility requirements for Springboard+.
Can I apply for a Springboard+ course as a recent graduate?
Recent graduates are eligible to apply for one-year full-time and two-year part-time ICT skills conversion courses.
However, to participate on a NFQ level 9 (post-graduate) course through Springboard+, you must wait at least one year after completing a full-time level 8 undergraduate degree course.
How can I apply for a Springboard+ course?
Applications for the Springboard programme can only be made online through the dedicated information and applications website springboardcourses. You can apply for up to 10 courses.
If you are getting a social welfare payment you should notify your local Social Welfare office/Intreo centre when you apply.
Need more information?
We are here to answer your questions and talk through your options. Our online chat service is for 16 to 25 year olds and is available Monday to Friday, 4pm to 8pm. Chat to us now about your situation.
Our work is supported by