A cheat sheet for life
In it's Sixth Edition, the 'Survival Guide' is a cheat sheet to life for young adults and aims to help you navigate the difficult challenges in life, whether at home, in school, at college or in work. The book is free to order.
The Survival Guide contains information on dealing with lots of different issues including; mental health problems, exam stress, finding a job, sexual health, alcohol and drugs, healthy living, bullying and much more.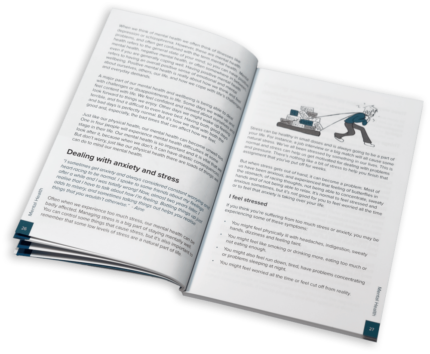 The Paperback
We have 10,000 copies to distribute for free to young people, schools, youth groups and projects all around the country.
Delivery times are estimated to be 5-15 working days. However, due to COVID-19, please expect longer delivery times.
Order now, while stocks last.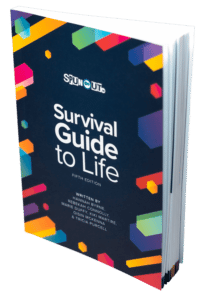 Order the Survival Guide To Life Paperback now
Please fill out the form below to order your free paperback copies.
At this time we are only able to offer paperback copies to people residing in the Republic of Ireland and Northern Ireland. For people living outside these territories, we recommend downloading the free PDF version.
Credits
The spunout Survival Guide To Life was written by Hannah Byrne, Rebekah Connolly, Marie Duffy, Kiki Martire, Oisin McKenna and Tricia Purcell.
Cover art by Caoimhe McEneaney.
Illustrations by Rosa Devine.
Edited by Heather Barry, Sinead Beirne, Hannah Byrne, Rebekah Connolly, Jack Deacon, Jack Eustace, Timmy Hammersley, Kiki Martire, Deividas Morkūnas, Kevin O'Brien and Ian Power.
Designed and set by Cian O'Mahony, Melanie Gardner and Jack Deacon.
The paperback book was printed in Tallaght, Dublin by Opus Print Promotions.
This book was produced in partnership with a group of our young volunteers, and is funded by the Health Service Executive.
It is intended for personal use and unauthorised sale or distribution without the permission of the publisher is not allowed.
Our work is supported by