What should you do with unwanted gifts?
Find out how you can prevent waste by donating or reselling unwanted gifts.
Written by spunout
Factsheet
Fact checked by experts and reviewed by young people.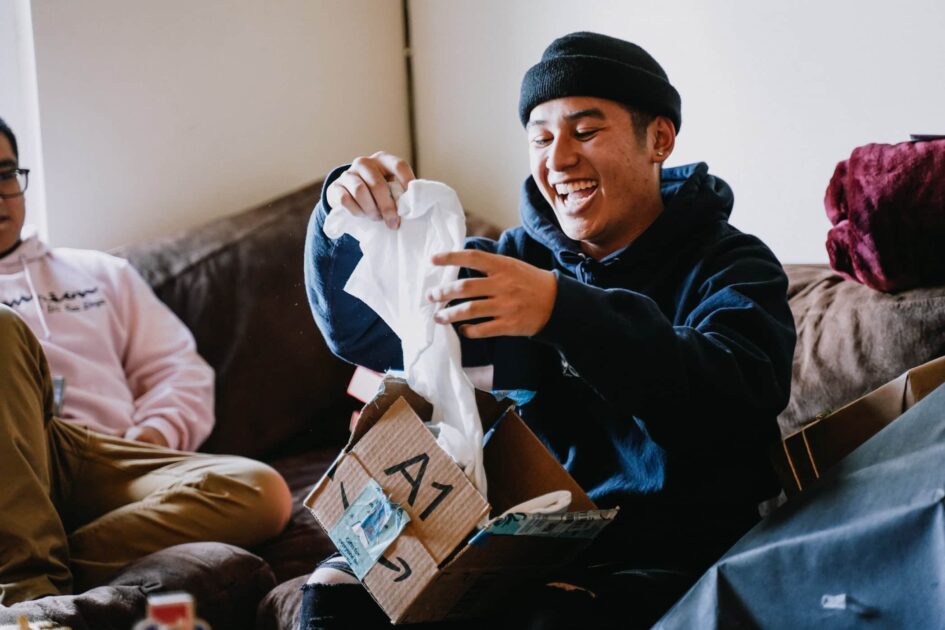 While receiving gifts can be nice, you might sometimes receive things that you don't want or need. If this happens to you, there's no need to throw it away. It is likely that your unwanted gift would be greatly appreciated by someone else.
Where can I bring unwanted gifts?
There are plenty of people and places that will gladly accept your unwanted gifts provided they're in good condition.
Donate them to a charity shop
If your item is in good condition, it might be accepted by a charity shop. Most charity shops will accept unwanted gifts, toys, books or clothes. However, there are some items that they will not take from you. Before bringing your gift to a charity shop, find out what the shop in question will and won't accept. You might find these lists on the charity shop website. If not, phone the shop directly and ask them if they can accept your item.
Find a cause that can use them
In addition to charity shops, there are many worthy causes that could benefit from your unwanted gifts. Organisations for the homeless and refuges for those who have experienced domestic violence often accept donations of warm clothes, toiletries and vouchers. Animal rescue organisations often accept donations of clean bedding and animal food.
Schools, community groups and other charities might also accept donations as raffle prizes, particularly in the run-up to the Christmas period. Before donating your unwanted gift to any group or organisation, contact them to check whether they can accept it or not.
Return the gift to the place of purchase
If the person who gave you the present included a gift receipt, you can try to return your unwanted presents. The shop might give you a refund, exchange or store credit.
If you think you might return a present, try to leave it in its original packaging. Generally, you will need to return items within 28 days of purchase to qualify for any sort of reimbursement.
Sell them on
If you're not going to use a present, you can try to sell it to somebody else. There are plenty of online platforms that allow you to do this. Ebay, Done Deal and Facebook Marketplace are some of the many popular reselling websites. If you have received unwanted clothes, Depop is a suitable platform to resell them on.
You can also try to sell your item in your offline communities. It is possible that one of your friends, family members or colleagues would be interested in purchasing it from you. You could also advertise the item on your community noticeboard.
Have a swapping party
Swapping unwanted gifts with friends or family is a fun way to declutter, save waste and get some new items. If you plan to swap some unwanted gifts, make sure you consider who gave them to you so that you can avoid upsetting anyone.
If your friends or family are not interested, or if you would prefer to swap things with people you don't know, try to find a swap shop event. By searching on Google, Facebook or Eventbrite, you might find an event near you.
If you have clothes to share, Irish app Nuw might be an option. This platform allows you to list your good quality, unwanted fashion to permanently swap or lend.
Give your gifts to someone else
If you have not used your gift, you could consider re-gifting it to someone else who you think would appreciate it. If you are inclined to re-gift presents, it's essential to keep a list of who gave you what. This will help you to avoid giving it to the person who gave it to you in the first place.
Need more information, advice or guidance?
We offer information, advice and guidance about the issues that matter to you. Our online Youth Information Chat service is for 16 to 25 year olds and is available Monday to Friday, 4pm to 8pm (excluding Bank Holidays).
Our work is supported by