Childcare options for young parents
Childcare is a really important decision for young parents to make – here are some of your options
Written by spunout
Factsheet
Fact checked by experts and reviewed by young people.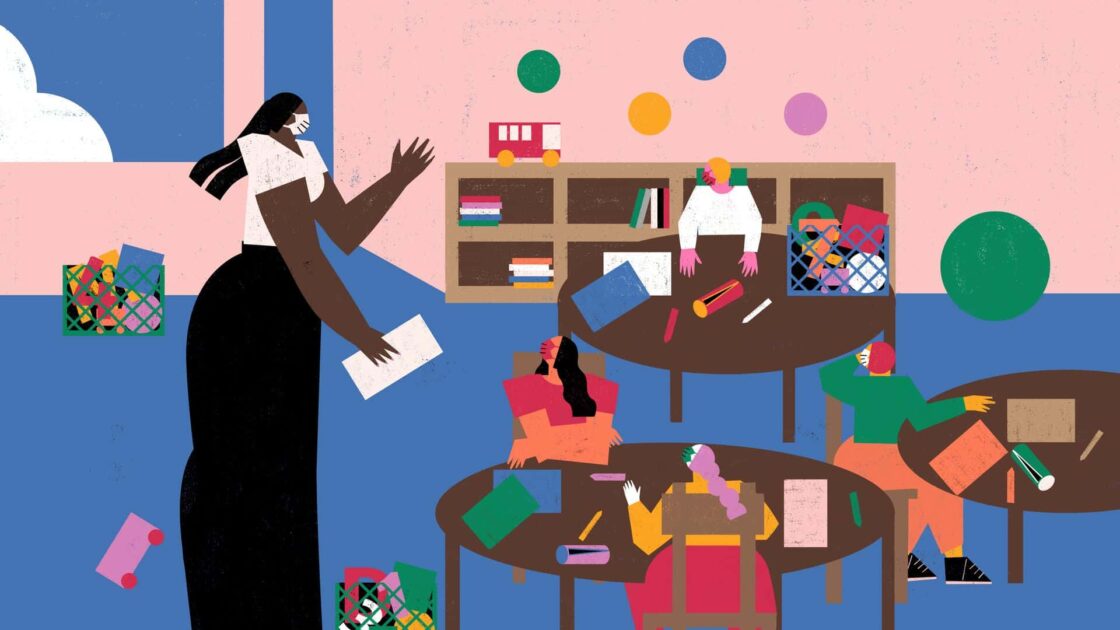 If you are pregnant or have had a baby recently, you may have taken some time off work or education to look after yourself and your child. You might plan on going back to work or education, and if so, childcare is likely to be one of your big concerns. Thankfully, there are plenty of childcare options for young parents. Take your time when considering the best option for you and your baby. You are sure to find an arrangement that works.
Things to consider when looking for childcare
It is important to gather as much information as possible when researching the childcare options for young parents. You can do this by considering your own needs, speaking with the childcare service providers and consulting friends and family on their own experiences with childcare.
Ask the right questions
Here are some questions to consider when looking for childcare options for young parents:
How much can you afford to pay for childcare?
How often do you need childcare?
How much childcare do you need?
Are there any local community childcare services where costs will be subsidised?
How will I get to the service? Is there any transport available?
Do I need childcare close to home, college, school or work?
Would I like my baby to be cared for at home?
What options do I have if my baby is sick one day and can't attend childcare?
What policies does my work or college have in relation to taking time off to look after my baby?
Do I know anyone else who can advise me on their experiences with childcare?
What are the childcare options for young parents?
There are many different childcare options to choose from. What you pick will depend on the amount of childcare you need, your child's needs and other individual factors.
Full day care
Full day care is suitable for children between three months and six years of age. It is provided by both nurseries and creches and runs for over five hours a day. Full day care is monitored by Tusla, the Child and Family Agency. In full day care, sleeping arrangements and food preparation must Tusla standards.
Sessional services
These services usually cater to children between the ages of two and six and offer care in three and a half hour sessions. Providers of this service must have a recognised childcare qualification. Sessional services include Montessori groups, naíonraí (nursery schools or playschools operating through Irish) playschools and early start programmes.
Childminders
Childminders care for children in the minder's own home. They can care for up to five children under six years of age, including their own children. They usually offer care for the full working day, or for different periods during the day. Parents and childminders arrange their own terms and conditions.
Parent and toddler groups
Parent and toddler groups are informal gatherings where a group of parents can chat and socialise while their children enjoy supervised play.
Drop-in centres
Drop-in centres take care of children for short periods during the day. They are often located in shopping centres, leisure centres and accommodation facilities.
School-age childcare
This service is for schoolchildren, usually between the ages of five and 14. It includes breakfast clubs, after-school clubs and school holiday programmes such as summer camps. Some services might provide homework supervision, planned activities or a meal.
Are there any low-cost childcare options for young parents?
The cost of childcare varies greatly. While some options are quite expensive, there are options to suit everyone. If you need help covering the cost of childcare, there are a few schemes out there that can support you.
National Childcare Scheme
In 2020, a new single National Childcare Scheme (NCS) was launched to replace the Training and Employment Childcare (TEC) programmes. This scheme provides financial support to help parents in Ireland to meet the costs of childcare.
In order to be eligible for this scheme, you must be the parent of a child who is between six months and 15 years of age. This scheme provides two types of subsidy: a universal subsidy for children under three and an income-assessed subsidy for children up to the age of fifteen. You must apply for the subsidy. If approved, the subsidy is paid directly to your childcare provider, who will subtract it from your childcare bill.
The National Childcare Scheme replaces the After-School Child Care Scheme (ASCC), the Community Employment Childcare programme (CEC), Childcare Education & Training Support (CETS), Community Childcare Subvention (CCS) and Community Childcare Subvention Plus (CCSP).
Early Childhood Care and Education Scheme
The Early Childhood Care and Education Scheme provides a free year of childcare and early education for all children of pre-school age.
Informal childcare options for young parents
Friends and family members are a great resource for looking after your children, especially in emergencies. However, asking them for support may not always be ideal. It's important to remember that your friends and family members have lives of their own to manage, and they may not be able to help you to look after your child all the time. Although they may want to help, it's worth having open and honest conversations with them about how much support they can realistically manage to give.
Need more information?
We are here to answer your questions and talk through your options. Our online chat service is for 16 to 25 year olds and is available Monday to Friday, 4pm to 8pm. Chat to us now about your situation.
Our work is supported by