Staying safe while using Facebook
Find out how to protect your security and privacy while using Facebook.
Written by spunout
Factsheet
Fact checked by experts and reviewed by young people.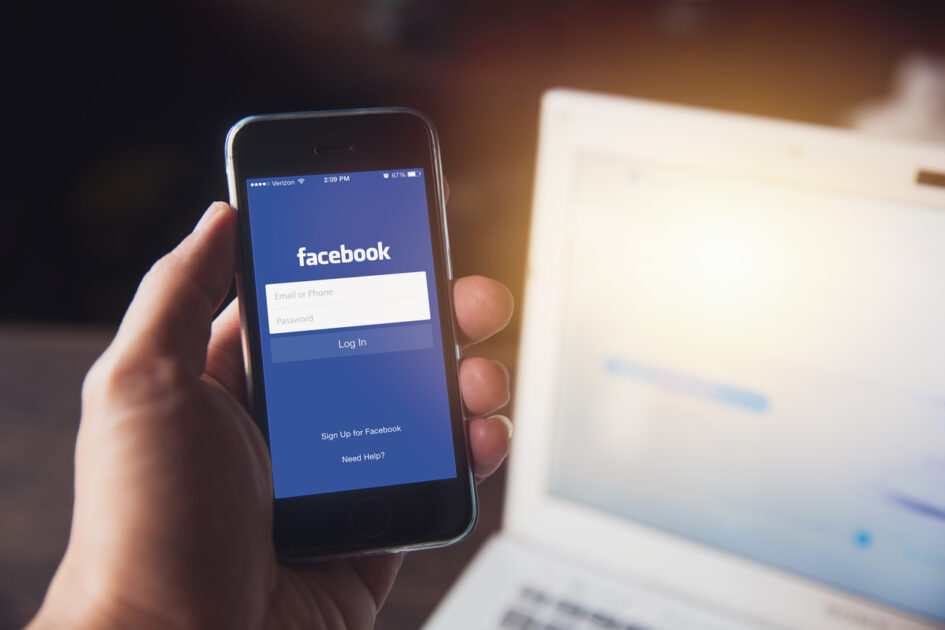 Facebook is one of the most popular social media sites in the world. It allows you to keep in touch with family and friends, share posts, see what other people are up to, create and RSVP to events, join groups, buy and sell things second hand, and more.
Using Facebook can be a great way to keep up with what's going on, but it can also come with risks. Taking care of your security and privacy is important when using sites like Facebook, and there are a few ways you can manage this.
Although Facebook and Facebook Messenger are linked, they are two different apps, and the security and privacy settings for Facebook Messenger are different. Find out how to manage your security in Facebook Messenger.
In this section:
How to run a security check on Facebook
Facebook has a number of tools that allow you to keep on top of your security settings. You can use their security check tool to update your security settings and see past activity on your account.
With security check, you can:
View what devices you are logged into and log out of any devices you choose.
Set up log-in alerts to get notified every time someone tries to log in on a new device or browser.
Test the strength of your password and get advice for making it stronger.
Run your security check through the Facebook Help Centre.
How to run a privacy check on Facebook
Facebook offer a privacy checkup service that allows you to review your privacy settings and make sure that you are comfortable with who can see your posts.
To run a privacy checkup, click the ? icon at the top of your News Feed, and select 'Privacy Checkup' from the menu.
This allows you to:
Review who can see your posts and information from your profile, like your phone number, birthday, and email address.
View your settings for apps you've logged into with Facebook.
Review and adjust your privacy settings to change who can see your posts.
You can also change your privacy settings any time through your Facebook settings.
Deciding who can see your Facebook profile and posts
When you're using Facebook, anyone else on the site can view your profile, but it's up to you how much they get to see and who gets to see it.
If there is someone you want to prevent from viewing your profile entirely, you can block them.
Friending and unfriending
By adding someone as a friend, you are allowing that person to see everything on your profile, unless you make those posts private or change the audience.
If you don't want to be connected with someone anymore, you can unfriend them. This means you won't be able to see your posts and they won't be able to see yours, unless all of your posts are 'public', which means anyone can see them.
The person won't be notified that you've unfriended them, but they may find out if they visit your profile and see that you are no longer Facebook friends.
Deleting and hiding posts
If there is something you have posted on your Facebook timeline that you don't want others to see, you can delete or hide the post.
Deleting it means it will be removed from Facebook entirely. Remember, just because you have deleted something does not mean it hasn't already been seen by others, and it could have been screenshot.
Hiding something means it will be removed from your timeline on your profile, but people can still see it on the News Feed.
You can also change the audience settings on the post by changing it to 'only me', which means it will still be on Facebook but you will be the only person who can see it.
Choosing your audience
Every time you post something to Facebook, you get to decide who sees it by changing the audience settings. You can choose between:
Public
Friends
Friends except… (choose specific people you do not want to see the post)
Specific friends (choose a select number of people who will be the only people who can view the post)
Only me
Custom
If you want to change the audience settings for a post after it's been published, you can do this by selecting the menu at the top of the post, next to the date and time.
Creating custom lists
Creating custom lists is another way to control who sees your posts. You can make a custom list when posting something by going through the audience settings, or by editing Friend lists in the Explore tab.. Find out more about friend lists.
You can also add someone to a restricted list to decide what they will and won't see.
Controlling timeline and tags
You also have control over what posts appear on your timeline and what posts you are tagged in. If you have been tagged in a post, this means your friends can see it. If you don't want the post to be seen by your friends, you can untag yourself. However, untagging yourself will not remove the post from the site. If you think the post should be taken down, either ask the person who posted it to remove it, or report it to Facebook.
You can review any posts you are tagged on or anything that is posted on your timeline and either accept or reject the tag or the post. To do this, turn on tag review and timeline review.
View your profile as others
If you're not sure what people can and can't see on your profile, you can test it out by using the 'View as…' feature. To do this, go to your profile and click the three dots on your cover photo, then select 'View As…'
You can then see what your profile looks like to people you're not friends with, and you can also choose to see what it looks like to a specific friend, which can be useful if you've tried to stop them from seeing certain posts in your audience settings.
Controlling what you see on Facebook
What appears on your Facebook News Feed depends on who you're friends with, what pages you follow, and what groups you're a member of. You will also see ads based on things you're interested in, sites you've visited, or because you are part of a 'target audience'.
Following and unfollowing
One way to see someone else's content is by following them. You can follow people you're not friends with, and you can also follow or 'like' pages, which allows you to get updates on your feed. Most people follow celebrities, news publications, or pages about topics they're interested in.
If you don't want to follow them anymore, you can simply visit their profile and unfollow them.
If you are friends with someone and you don't want to see their posts but you also don't want to unfriend them, you can also unfollow that person. This means you will still be Facebook friends, but their posts will no longer appear in your feed.
Snooze
If you want to reduce how much you're seeing of one person on your News Feed, but you don't want to unfollow them entirely, you can snooze them for a while. This means you will stop seeing their posts for 30 days, which lets you take a break but continue to follow them after that time.
You can snooze someone by clicking the three dots next to their Facebook post and selecting the snooze option.
Groups
There are many groups on Facebook based on different interests. For example, if you're interested in video games, you can join a Facebook group with other people who are interested in video games.
These groups can be public, meaning anyone can see who is in the group and what they have posted, or private, meaning only members of the group can see the posts, they they must be accepted into the group by an admin.
Once you're in a group, you will see posts to the group in your timeline. If you want to stop seeing posts from a specific group, you can leave it or by unfollowing the group by visiting the group page.
Be careful about which groups you join and who you interact with. You have no way of knowing who the other members of the group really are. If someone from a group tries to add you or message you, remember you do not have to accept it if it makes you uncomfortable.
Blocking and reporting on Facebook
Blocking and reporting are important tools on Facebook. They help to prevent people you don't want any contact with from viewing your profile, and it can remove content that is offensive or inappropriate from the site.
Blocking someone on Facebook
When you block someone on Facebook, they will not be able to find you if they search for you on Facebook, view your profile, or send you a message. They also won't be able to add you as a friend or interact with your profile in any way.
If you block someone, you will also not be able to interact with them, unless you unblock them first.
To block someone, go to their profile and click the three dots on their cover photo, then select 'Block'.
You can also block someone from Facebook Messenger without blocking them from seeing your Facebook profile. Make sure they are blocked on both Messenger and Facebook if this is what you want.
Reporting something on Facebook
If you see something on Facebook that you think is wrong, offensive, or inappropriate, you can report it. When you report something, it is sent to Facebook to review. If it goes against their Community Standards, it will be taken down. If not, they will leave the post up, and they will let you know why.
To report something, click the three dots next to the post and select 'Find support or report this post'. You can also report another user by visiting their profile, report a group, or an event.
There are different steps for reporting a message on Facebook Messenger.
If you are being blackmailed or someone is threatening to share intimate images, you can fill out this form to report it to Facebook.
Protecting your location on Facebook
Facebook offer a number of different location services that allow you to share where you are with other people.
Sharing exact location
One way it does this is by allowing you to share your exact location with friends in Facebook Messenger, which can track you for up to an hour, even when you're not using the app.
Checking in
Another way you can share your location is by letting you 'check in' at businesses, restaurants, cafes, and events to show people where you are and what you're up to. Remember, this means everyone will know where you are for as long as you're at that location after you check in.
Location on posts
If your location is always switched on, this means it could be shared even when you're just posting a picture or a status update. Make sure to keep an eye on your location settings, and switch them off if you don't want it to be shared.
Facebook can even build up a precise history of your location over time. To view your location history and switch it off, go to your settings in the Facebook app.
Learn more about location settings on the Facebook help centre.
How to protect your Facebook account against getting hacked
While there may be no way of being 100% certain your account will not get hacked, there are things you can do to reduce the chances that someone can get into your account.
If your account ever does get hacked, follow these steps to secure your account immediately: facebook.com/hacked
Secure your log in
Make it difficult for someone else to get into your account by increasing the security when you log in.
Set up login alerts
Login alerts: Facebook allows you to set up alerts every time someone logs in on an unrecognised device. This way you'll know if someone logged in on a device that wasn't yours.
Log out
Log out of your account if you were using Facebook on a shared device or on someone else's phone or computer. This is especially important when it comes to public computers.
If you forgot to log out of a device, you can do this through your Facebook settings.
Be wary of phishing sites
Sometimes you might receive an email that looks like it's from Facebook, or you may come across a site that appears to be Facebook (and may even have a similar URL), but they are actually phishing scams. These sites want you to enter your log in information and other personal details which could allow them access to your accounts.
If you ever receive a suspicious email, ignore it and don't click any links.
Fake accounts on Facebook
Sometimes you may come across fake accounts on Facebook. Often, these accounts have been created to try and get money out of other Facebook users. You might get a friend request from a stranger, or you could be added by someone you know and are already friends with on Facebook. If this happens, reach out to your friend and ask if it's them before accepting the request. If it's not them, report the account to Facebook and get your friend to report it too.
Avoid accepting friend requests from strangers as you have no way of knowing who they are or why they have added you. It's also best to ignore message requests from people you don't know on Facebook Messenger.
Someone created a fake account pretending to be me
If someone has created an account pretending to be you, report the account to Facebook by visiting the fake profile, clicking the three dots on their cover photo, and clicking 'report'. Ask your friends to report the account too.
Ads on Facebook
A lot of the posts you see on your timeline may say 'Sponsored' at the top, which means they are ads. These are posts people have paid to put in front of you while you are scrolling through your News Feed.
Often, ads are targeted at you based on your interests, other websites you've visited, or key information about you like your age, location, and gender.
If you are seeing too much of one ad or you want to change the types of ads you are seeing, go to facebook.com/ads/preferences to view and edit your preferences.
Learn more about social media ads.
How to deactivate your Facebook account
If you need a break from Facebook and you want to remove your account and your profile, you can deactivate it.
You can choose to either temporarily deactivate your account, which means your profile will be gone but you can reactivate it at any time, or you can permanently delete your account, which means your account will be gone entirely and you won't be able to reactivate it.
If you temporarily deactivate your account, you will still be able to use Facebook Messenger. If you permanently delete your account, you will no longer be able to use Facebook Messenger through that account.
You can cancel your request to permanently delete your account within 30 days. After that, it will be gone.
Remember, if you use Facebook to log into other sites such as Spotify, you will need to change your log in information for these sites.
How do I check or change my Privacy Settings?
It's important to make sure you're aware of who can see what you're doing, saying and sharing on Facebook.
Need more information, advice or guidance?
We offer information, advice and guidance about the issues that matter to you. Our online Youth Information Chat service is for 16 to 25 year olds and is available Monday to Friday, 4pm to 8pm (excluding Bank Holidays).
Our work is supported by