How to make fish pie
This family favourite recipe only takes about 40 minutes to make
Written by spunout
Factsheet
Fact checked by experts and reviewed by young people.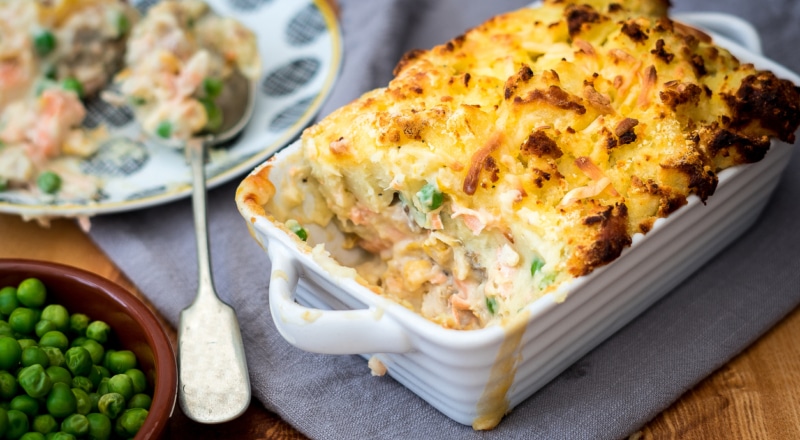 About this recipe
Servings: 4
Preparation time: 30 minutes
Cooking time: 10 minutes
Utensils need: Casserole dish saucepan
Ingredients
675g filleted fish
1 onion finely chopped pepper few drops of lemon juice
275mls low-fat milk
25g low-fat spread
1 dessertspoon of flour
8 potatoes (cooked and mashed)
4 dessertspoons of frozen peas
2 carrots chopped
½ teaspoon of mustard
1 teaspoon of mayonnaise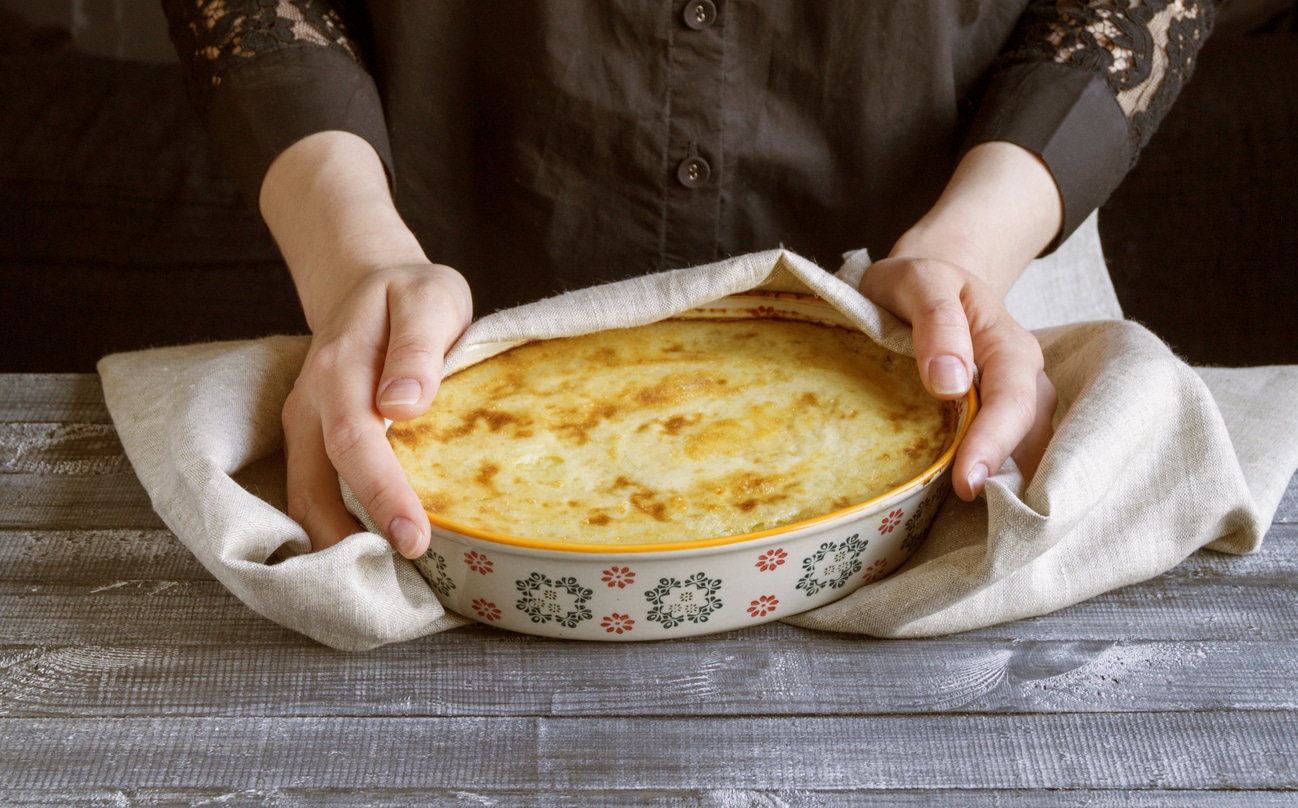 Method
Skin the fish and cut into 4 pieces. Wash in cold water.
Place in a saucepan with onion and lemon juice. Add the milk. Cover and cook gently for 10 minutes.
Drain the fish, saving the stock.
Melt the low-fat spread in a saucepan. Add the flour and cook for 2 minutes until it forms a soft ball. Add the mustard and mayonnaise and thicken sauce with cornflour. Remove from heat and add the fish stock gradually. Bring to the boil, reduce heat and cook for another 2 minutes.
Grease a pie dish and add a little sauce. Place fish, peas and carrots in dish and cover with the seasoning and remaining sauce.
Fluff potatoes with a fork around edge of dish or spoon the potatoes around the edge.
Brown under the grill or in the oven.
Recipes are from 101 Square Meals from Safe Food.eu and MABS.
Our work is supported by