Learn about the music industry at the IYMA National Day in Croke Park
The event will feature music industry panels and workshops at Croke Park on Saturday 21 April 2018
Written by Hannah Byrne
News
Information about the latest news and opportunities.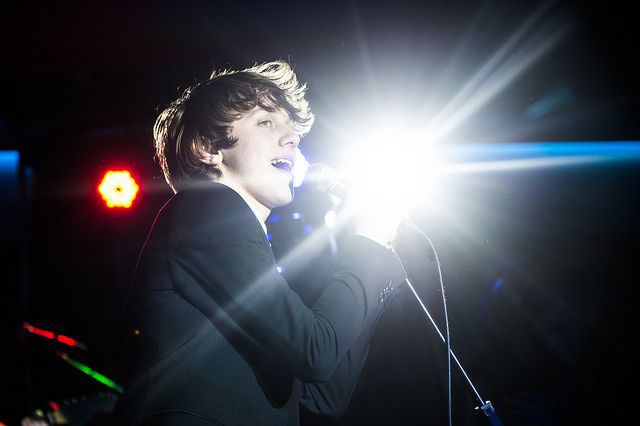 Image: Ruth Medjber courtesy of Youth Work Ireland
The Irish Youth Music Awards will be holding an all-ages National Day on Saturday 21 April, featuring music performances, industry panels, workshops, and masterclasses. This is a great opportunity for anyone interested in learning about making music to meet artists, ask questions and gain new skills.
Throughout the day, there will be performances by young musicians aged 12-19 across two stages, and the IYMA Education Hub and IYMA Marketplace will provide plenty of opportunity to learn about getting involved in the music industry.
IYMA Education Hub
Those attending the event will have the opportunity to sign up for a range of industry panels, workshops and masterclasses with established artists in the music industry.
Workshops and masterclasses
Songwriting workshops with Irish band Little Green Cars, where you can learn about their songwriting process.
Video making masterclass with Bob Gallagher, who has made music videos with Girl Band, James Vincent McMorrow and Lisa Hannigan.
Social media masterclass with YouTuber Orla Gartland, where you can learn how to effectively use social media to communicate your message.
DJ scratch workshop hosted by RTÉ 2fm with DJ Mo-K and DJ Tando who have performed with Rihanna, Akon and Snoop Dogg.
Creating a band workshop with BIMM Institute Dublin, where you will form a band by the end of the workshop.
IYMA Marketplace
The Marketplace is where you can get more information about entering the creative and music industries. This will include:
Live demonstrations on making videos with a small budget with
How to use music software
The opportunity to talk to institutions like BIMM Institute Dublin and IMRO Ireland.
RTÉ 2FM will be broadcasting live from the Marketplace during the day.
Irish Youth Music Awards Director, Barry Lennon, said that "A big focus of this years Irish Youth Music Awards National Day is to create a festival for young people to come and learn new skills around the creative and music industries, by getting hands on experience, advice and skills to further support them whether that's in life or playing in a band".
Tickets for the Irish Youth Music Awards National Day are €20 and available at Eventbrite. This is an all-ages, alcohol free event.
If you would like to attend as part of a youth club, project or school, there are special rate tickets priced at €120 allow admission for five young people and two youth leaders or adults on the day, and a set lunch. Group tickets must be booked by 15 April and can be booked here.
Our work is supported by