We're hiring: Digital Communications Manager
Interested in joining the SpunOut.ie team?
Written by spunout
News
Information about the latest news and opportunities.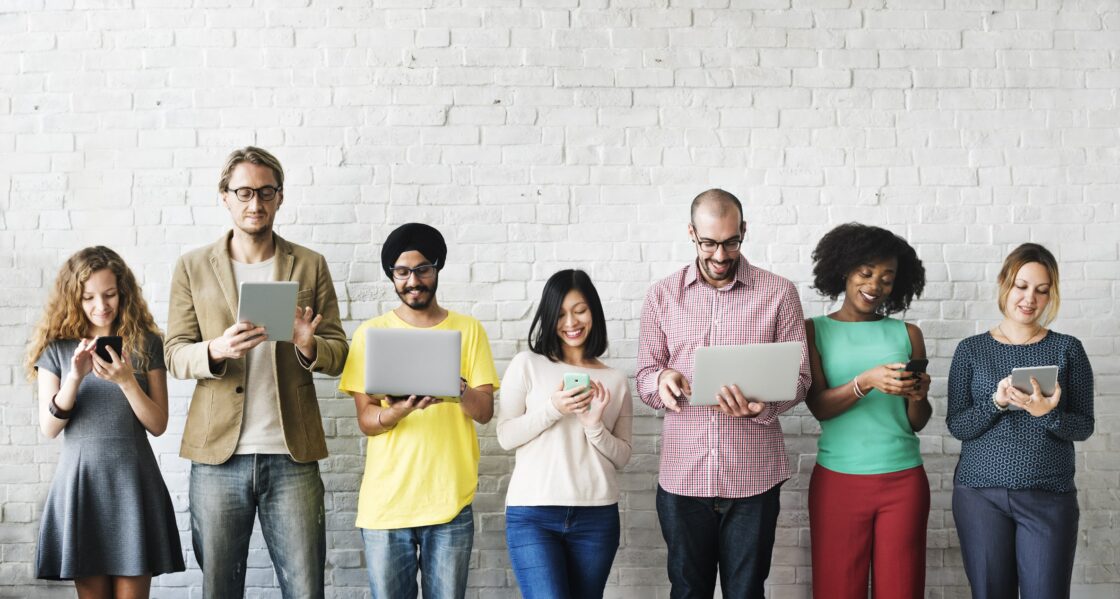 ROLE DESCRIPTION
Job Title: Digital Communications Manager
Reporting To: Executive Director
Status: Two-year fixed term contract, full-time
Location: Fleet Street, Dublin 2
Salary Scale: €38,000 – €41,000 per annum
Probationary Period: Three months
About SpunOut.ie
SpunOut.ie is Ireland's leading provider of youth information to young people where they are: online. We are an expert, energetic, dynamic and professional organisation run by young people, for young people, based in the heart of Dublin city.
Purpose of Job:
The Digital Communications Manager is a key member of the SpunOut.ie team, tasked with ensuring our online presence is always fully optimised for engagement and growth.
The Digital Communications Manager is responsible for managing our social media presence and search engine optimisation to maximise our exposure to our target demographic, strengthening our strategic partnerships and managing our system of online referral to Ireland's Youth Information Centres.
The Digital Communications Manager works closely with the Executive Director and the rest of the team across all functions to ensure our audience continues to grow.
The successful candidate will join SpunOut.ie at an exciting time for the organisation as we move into a new phase in our development. SpunOut.ie is well-placed to expand its impact and the Digital Communications Manager will be essential in facilitating this growth.
Key Duties & Responsibilities:
The Digital Communications Manager has responsibility for the following areas:
Growing our readership to continually expand SpunOut.ie's potential reach and impact
Devising new and creative ways to expand our readership through AdWords, social, SMS and other advertising campaigns (including digital, media and cinema advertising)
Overseeing our social media strategy to drive readership to the site and provide support to other team members involved in managing our social channels
Closely manage, monitor and refine our Search Engine Optimization to ensure we are as effective as possible in reaching our target demographic
Manage our Customer Relationship Management (CRM) and devise smarter ways for the organisation to communicate with stakeholders
Composing regular reports on our website and social media analytics and continually tracking our Key Performance Indicators for both internal and stakeholder use
Managing our strategic partnership with Ireland's 22 Youth Information Centres (YICs) by developing strong, durable relationships with the YICs and other key stakeholders
Facilitating, improving and gathering feedback on SpunOut.ie's Youth Information Centre referral system
Updating our referral methodology, including integration of WhatsApp and SMS functionality
Support the Executive Director in devising and executing public relations plans, campaigns and events
Supporting other team members in delivering an education programme for youth workers and youth work volunteers
Carrying out any other duties as may from time to time be required by the Executive Director
Skills and Attributes:
Qualifications and Experience:
A relevant third-level qualification or equivalent experience
Digital Communications Experience:
Expert knowledge and understanding of relevant social media platforms
Expert knowledge and understanding of Search Engine Optimisation
Experience with online advertising, including Google Adwords and Facebook ads
Experience in analysing and tracking web metrics and analytics to maximise online traffic and engagement
Basic image editing skills, including familiarity with Photoshop
Experience of working with content management systems
Experience of monitoring and evaluation to produce analytical reports and recommendations
Thorough understanding of data protection legislation
Strong communications skills and a proven ability to write for the web
Target driven and working within budget constraints
Experience of working with databases is essential
Preferably some experience of Customer Relationship Management tools
Personal Skills:
The ideal candidate will:
Have an interest in and understanding of youth health and social issues, and the internet as a tool for youth engagement
Be a self-starter with strong organisational skills, with the capacity to prioritise and balance conflicting demands
Have strong interpersonal skills capable of building strong relationships and having an ability to influence others
Have a proven background in delivering on targets within agreed budgets and timeframes
Exhibit strong collaborative and team-working skills
Be tech-literate and have a keen attention to detail
Application process
You can apply for this role by emailing your CV to [email protected]
Deadline for applications for this position is midnight on Wednesday the 20th of June 2018.
Late applications will not be considered.
Once you send in your CV, you will then be sent some questions to respond to.
Only applicants who have completed these questions will be considered for interview.
Be advised that any offers are subject to reference checks and Garda clearance.
Any and all queries should be directed to [email protected]
Our work is supported by