Register by Friday to sit the Leaving Cert in November
Students have until Friday 2nd October to apply to sit the Leaving Cert
Written by spunout
News
Information about the latest news and opportunities.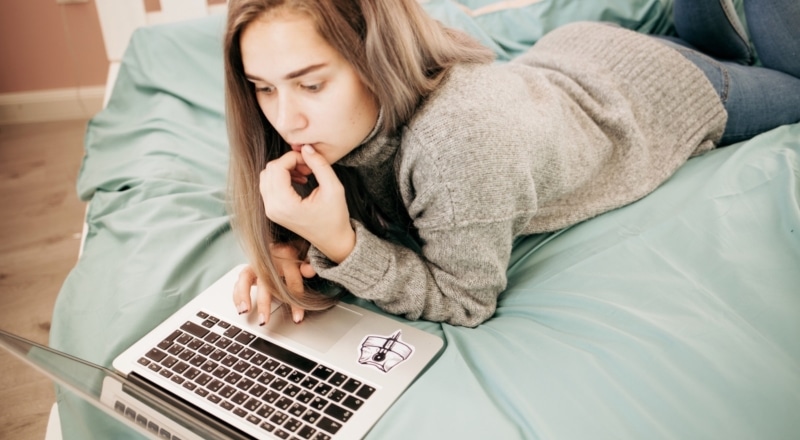 Students who received calculated grades this year can apply to sit a Leaving Cert exam in November if they were not happy with any of their results. Applications to sit an exam opened on Monday, and will remain open until Friday 2nd October at 5pm.
This includes students taking the Leaving Cert, LCVP, and LCA exams.
When will the Leaving Cert 2020 take place?
Subject to public health advice, the Leaving Cert exams are set to go ahead on Monday November 16th and run until December 11th.
The schedule for exams will be spread out across the evenings and weekends. Students can take one exam on weekday evenings from 5:30pm, and can take up to two exams on Saturdays and Sundays, starting at 9:30am and 2pm.
You can view the timetable for the exams on examinations.ie.
Exams will take place at the school where you were originally going to sit them in June.
How do I apply to sit a Leaving Cert exam?
If you want to sit an exam, you must register by Friday 2nd October at 5pm. To apply, visit the Calculated Grades Student Portal. You may need to register with the student portal if you haven't already.
When registering, you can choose which level you want to take the exam in (Higher, Ordinary, or Foundation).
If you are a Leaving Cert Applied student and you want to take an exam in any of your LCA modules, email [email protected] before 5pm on Friday 2nd October.
There are no fees for sitting the November 2020 Leaving Cert exams.
Do I have to sit all of my exams?
You can decide which exams you want to sit. If you choose to sit all of your exams, you may do so. However, if you only want to sit one or two exams, that will also be possible.
You can only sit exams that you were previously registered to sit in June, you cannot add an additional exam at this stage.
Can my final grade go up or down?
If you sit an exam in November, you will get to keep the highest grade you were awarded between your calculated grade and your exam.
This means that if you get a higher result in your written exam than on your calculated grade, you will be awarded the higher mark. However, if you get a lower result in your written exam than on your calculated grades, you will get to keep the higher mark from your calculated grades – you will not be marked down.
Will I have to do oral or practical exams?
It is not currently possible to run oral exams or to complete any practical work that might have been in progress. However, students who were working on practical projects in the following five subjects will be marked on any practical work that had been completed before the school closed:
Home Economics
LCVP Portfolio
Design and Communication Graphics
Physical Education (PE) Physical Activity Project
Engineering practicals
Earlier this year, it was announced students would receive full marks in oral and practical examinations – this no longer applies. Your mark will be based on your exam results alone.
What do the November exams mean for the CAO?
If your points go up after sitting the exams and you qualify for one of your higher preferences on the CAO, you will be offered a deferred place on the course, which you can start in September 2021.
If you already accepted a lower offer and have started the course, but you have decided to take the leaving cert exams and you are offered a place on a preferred course, you can accept that offer and start the following year in 2021.
Will my SUSI grant be affected if I switch courses after the Leaving Cert?
Normally, leaving college early can have an impact on your grant eligibility, depending on your circumstances. However, students who sit the Leaving Cert exams in November after starting a college course will not be penalised if they decide to accept a higher offer, and they will be able to apply for the SUSI grant for their new course.
Need more information, advice or guidance?
We offer information, advice and guidance about the issues that matter to you. Our online Youth Information Chat service is for 16 to 25 year olds and is available Monday to Friday, 4pm to 8pm (excluding Bank Holidays).
Our work is supported by