Sign up for a Youth Mental Health webinar series
The webinar series will be running every day next week, from Monday October 5th to Friday October 9th
Written by Hannah Byrne
News
Information about the latest news and opportunities.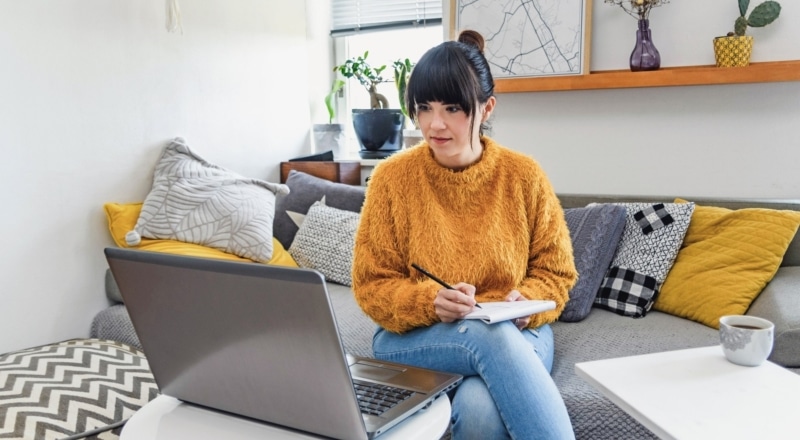 To mark World Mental Health Day on Saturday 10th October, YOULEAD are hosting a series of lunchtime webinars throughout the week, starting on Monday 5th October. YOULEAD are a network of youth mental health researchers working in Ireland.
The webinar series will explore issues like anxiety levels among young people in Ireland, how we can respond to the needs of young people online, and the impact that COVID-19 has had on the lives of young people.
Understanding young people
Presentations will include insight and studies from researchers in the youth mental health space, with the hope that these discussions will help participants to expand their understanding of young people.
Young people are often targeted in the media for being sensitive, or singled out for their behaviour during COVID-19, but this series will look to challenge those stereotypes and provide evidence on young people's mental health and development.
Webinar themes
All webinars will be taking place from 1-2pm each day.
The themes include:
Monday: Public health approaches to youth mental health & wellbeing
Tuesday: Evidence based online interventions in youth mental health
Wednesday: Understanding the anxiety epidemic in young people: before, and during, Covid-19
Thursday: Building youth mental health services
Friday: A panel discussion focused on understanding and overcoming the barriers to youth mental health services.
Ian Power, CEO of SpunOut.ie, will be one of the speakers during Friday's panel discussion on youth mental health services. SpunOut.ie has also collaborated with YOULEAD to bring a first-hand account of the experiences of young people using mental health services and supports.
How to attend a webinar
For full details on each of the webinars and to sign up to attend, visit the Eventbrite page.
Webinars will run from Monday 5th October to Friday 9th October at 1-2pm.
Our work is supported by