Training opportunities at Dublin South East Community Training Centre
The service is available to early school leavers age 16-21
Written by spunout
News
Information about the latest news and opportunities.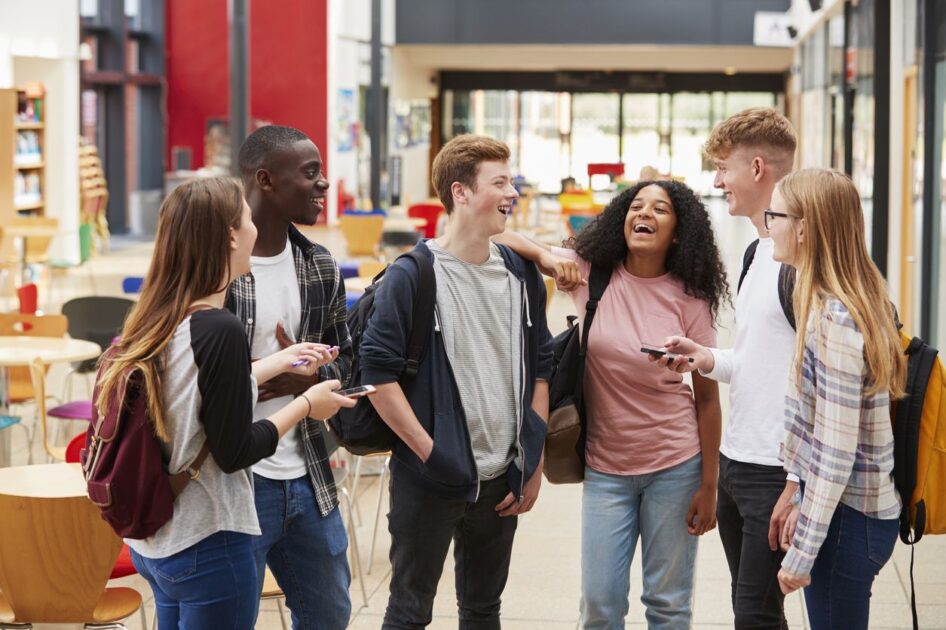 If you are an early school leaver age 16-21 looking for a second chance at education and to develop new skills, have a look at the courses available at the Dublin South East Community Training Centre (DSE CTC).
Courses at Dublin South East Community Training Centre
There are four courses on offer at DSE CTC, including Retail Skills, Sports & Recreation, Photography, Digital Media & ICT Skills, and ECDL and ICT Skills.
All courses on offer are full-time QQI Level 4 courses. There is a training allowance available to participants on the course.
Retail Skills
The retail skills course offers a chance to learn in a realistic retail environment, helping you to develop the skills and knowledge needed to succeed in retail.
This also gives learners a chance to gain valuable experience on a 2 week work placement as part of the programme.
Other modules include:
Team Work
Communication
Maths
Workplace Safety
Retail Sales Techniques
Stock Control
Personal Effectiveness
You will be awarded a QQI Level 4 Major Award in Retail Skills (4M1998)
Sports & Recreation
This is a continuous intake course, meaning you can start at any time.
This sports & recreation course will introduce you to coaching skills in different sports, ideal for someone interested in working in the sports, health, and leisure industry.
Modules include:
Gym Training
Aerobic & Strength Training
Water Safety
Health Related Fitness
Food & Nutrition
Safety Awareness
Preparation For Work
Computers
Work Experience
You will be awarded a QQI Level 4 Major award in Sports & Recreation
This is a great opportunity to gain valuable skills in coaching and offers a path to further education and training for a career in the sports and leisure industry.
Photography & Digital Media, ICT Skills
This digital media course offers an introduction to digital media and photography, with the opportunity to progress onto further education.
If you're interested in learning about graphic design, web design, film making and more, this course is ideal for you.
Modules include:
Team Working
Communications
Digital Media
Work Experience
Maths
Workplace Safety
Graphic Design
Web Design
You will receive a QQI Level 4 Major Award Certificate in Information Communication Technology (ICT) Skills (4M0855).
People who complete this course have the opportunity to apply to Colaiste Dhulaigh and Ballyfermot College of Further Education. Possible courses that participants can apply for include:
Art Design & Graphics
Digital Media & Games
Media, Television & Film
Along with more options.
ECDL and ICT Skills
This course will give you the skills to work with computers and information in the workplace. This is a great foundation for getting a job in an office environment or continuing study.
This is a practical course with modules in ECDL and ICT. This course includes a two week work placement.
ECDL modules include:
MS Word
MS Excel
MS Access
MS Powerpoint
Computer Essentials
Online Essentials
Online Collaboration
When you complete your modules you will receive an ECDL certificate which will show you know how to use a computer and the programmes employers will want you to use.
ICT modules include:
Workplace Safety
Information Technology Skills
Computer Applications
Team Working
Communications
Digital Media
Maths
You will receive a certificate at the end of your course to show your understanding of computer skills.
Dublin South East Community Training Centre
DSE CTC is a registered charity, formerly known as Ringsend CTC, formed in 1986 to provide accredited training programmes. These programmes are funded and supported by the City of Dublin Education and Training Board (CDETB), and trainees will have access to a training allowance.
There are additional supports provided in the form of literacy & numeracy support, counselling service and advocacy as well as links with other local supports. Successful graduates can access Level 5 PLC courses, apprenticeships or often go into full-time employment.
Location
DSE CTC is located on Townsend Street, Dublin 2. It is easily accessible by public transport by LUAS and Dublin Bus.
How to apply
For more information on how to apply, contact DSECTC at [email protected] or phone 01 6728882. Visit their website dsectc.ie
Need more information, advice or guidance?
We offer information, advice and guidance about the issues that matter to you. Our online Youth Information Chat service is for 16 to 25 year olds and is available Monday to Friday, 4pm to 8pm (excluding Bank Holidays).
Our work is supported by