The 'Real Talks' podcast launches to bring you meaningful conversations
Alan O'Mara hosts the new podcast and the first episode features Dublin footballer, Kevin McManamon
Written by spunout
News
Information about the latest news and opportunities.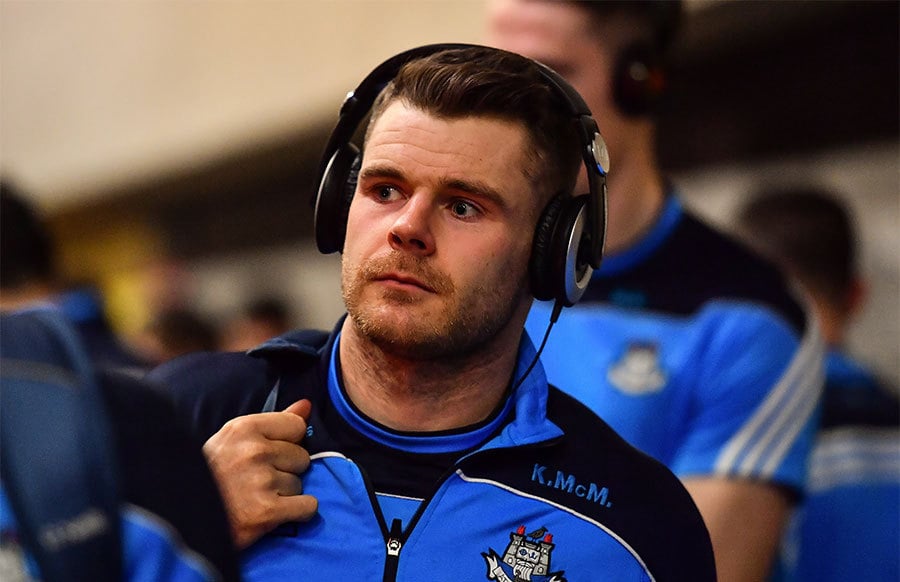 The first episode of the eagerly anticipated 'Real Talks' podcast series, featuring Dublin's four time All-Ireland winner Kevin McManamon, was unveiled today.
This series will run for ten weeks and provides ten leading GAA players with an opportunity to talk about life lessons, leadership, resilience, purpose, sport, passions and much more during a relaxed, meaningful and entertaining 60 minute conversation with host Alan O'Mara.
You may know them as just footballers or hurlers, but this series offers a unique insight into the mind and lifestyle of some of Ireland's most renowned athletes and the challenges they have faced along the way.
The series kicks off with Kevin McManamon discussing how he has become a key cog in the Dublin machine that has dominated Gaelic Football this decade. He goes on to chat about learning to cope with the performance anxiety that held him back in earlier years, how his study of sports psychology has made him a better player and person, and how he had to learn the hard way to build self-confidence.
On top of all that we discuss the importance of resilience, particularly when it comes to educating people on mental health, masculinity in the modern world and his love for Damien Dempsey and music in general.
Speaking ahead of the launch of the new series, Alan O'Mara, Real Talks Founder and author of the best-selling memoir 'The Best Is Yet To Come,' said:
"The Real Talks podcast is all about creating a space that allows meaningful conversations to take place and I wanted to delve deeper with these well known figures and get away from the shallow world of clickbait and sound-bites. I hope listeners find the conversations as intriguing, educational and inspiring as I have."
You can listen to the episode below or you can also find it on iTunes, SoundCloud or Stitcher.
Choose real people. Choose real stories. Choose the Real Talks Podcast.
Our work is supported by