Erasmus: what factors to consider
James talk about some factors to consider when deciding to studying abroad
Written by James Bohan
Voices - Advice
Young people share advice based on their experiences.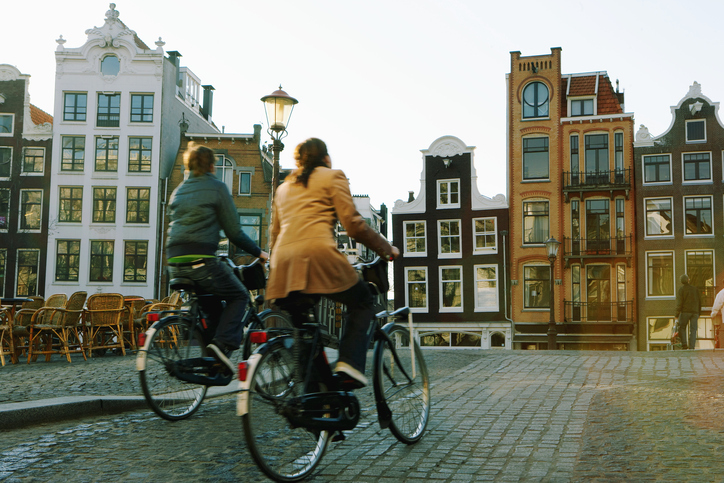 Applications for Erasmus in most universities are beginning to open. While some people are dead set on applying, there are many who are apprehensive about living abroad for a year. Erasmus offers an opportunity of a lifetime. A year which is full on new fun experiences and a year which many people 'discover' themselves.
For my Erasmus I went to Berlin. For me, Erasmus was always something I wanted to do as soon as I heard about it. It was a real motivator for doing well in first and second year. This of course may not be the case for other people, but I can say that nearly everyone who goes on Erasmus wouldn't change it for anything.
Before submitting your application, it is important to really research your desired city and institution. Some things to get started are:
Location of the university; while some universities may appeal to you, their location in the city or in the country is important to know.
Accommodation in the city; while most Irish people know how hard it is to find accommodation, many other European cities are having a similar crisis. Rental availability and prices are always good to know, and inquire with your university about accommodation options.
Cost of living; many European cities are cheaper than Dublin to live, but some are more expensive. Budgeting before you decide which city can be a good help on the way to choosing your city.
Type of city; while this may seem like an obvious point, I was very unaware the type of city Berlin was (for the better!). Research what the city is like to live in, what its culture is like, (nightlife), is it a friendly city etc. A simple google search will lead you to lots of people's opinions about the city.
The idea of living abroad for a year can be scary for many people. Indeed it was for me, I had never been out of Ireland for more than 2 weeks. Getting over the initial homesickness was very easy when I began to settle into a routine with my new city and friends. Erasmus offers a wide range of new opportunities and experiences for people who throw themselves into it. Many people, including myself, discovered new interests and things about themselves. Meeting people of many different cultures and backgrounds really opens your mind to the world.
While on Erasmus I began to take advantage of the immense freedom that I felt. Cheap flights allowed me to see 6 cities in a short space of time which otherwise would have been difficult going from Ireland. Most people on Erasmus are very willing to travel and at short notice so impromptu trips were regular.
The idea of money and not being able to work in a country which has a different language can be a scary thought so saving up now is a very important thing to do. While SUSI grants still apply and modest Erasmus grant help (for mainly EU countries), personal savings are great to have, so you don't have to work. Getting a summer job if you can before you go is a great idea. Try not to waste money before you go because it will be much more beneficial for you in your destination country.
Erasmus will be an unforgettable year if you choose to do it, and you will have friends in many different cities for life. I encourage everyone to at least think about doing it if its available. Contact your international office if you want more details on what's available for you.
This article was written by a SpunOut.ie volunteer. Check out our volunteering options here and get in touch if you're interested in getting involved.
Our work is supported by