What do you need to think about before applying for a postgrad?
If you're in final year and thinking about applying for a postgrad, here are some things to consider before submitting your application.
Written by Nicola Duffy
Voices - Advice
Young people share advice based on their experiences.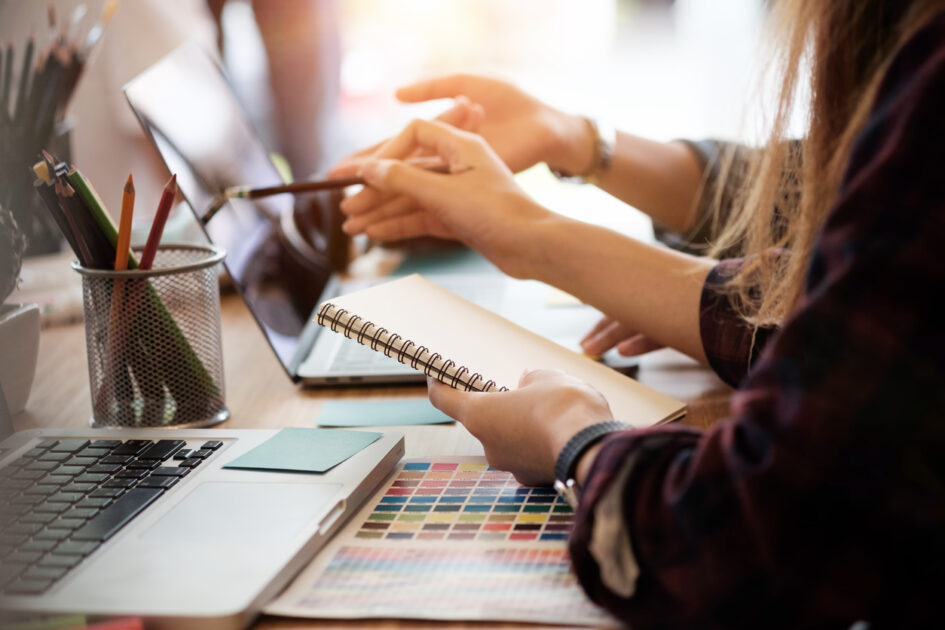 For those final year students about to start the most hectic year of your life, the last thing you want to do is think about life after college, whether that includes doing a masters, travelling or going into the (daunting) working world. If you choose to go down the route of postgraduate study, be wary, this isn't going to be full of midday pints and chicken fillet rolls. Instead it's more long, tea filled days in the library. In the past year I have gone through this process myself and let me tell you, it isn't for the faint hearted. So here are my top tips for surviving the masters meltdown that you may find yourself in during your final year.
Research, Research, Research
Fitting in time to do some research about courses that you're interested in is extremely important. Just like back when you were doing your leaving cert, you should be looking online and at course prospectuses to see if there's anything you might be interested in. It's really important that you look early to find out about the requirements from your undergraduate degree. This will give you something to focus on, which might help motivate you when you're finishing your end of year assignments. Gradireland's graduate fair takes place in October and has endless amounts of useful information. It is also free for students so why not see what you could do!
Check the funds
Postgraduate study is ridiculously expensive so it's important to have a plan early if you don't want to deal with fees headaches come next September. Most colleges have information on postgraduate fees online which will give you a head start to know what you're facing.
Keeping a consistent savings record will also help you get a postgraduate loan, so even if you're only saving a tenner a week, it'll be a massive help when you look for a loan.
Check to see if you're eligible for a SUSI grant. Applying early is important, because even if you don't think you'll get it, they still give grants for fees and for maintenance, as well as money for field trips, so it's worth applying if you're eligible and you can check this on their website.
It will be different to your undergrad
Postgraduate study is not an extended year of your undergraduate degree and it shouldn't really be treated like that either. The structure of the timetables can be completely different, with longer classes, and less classes during the week. Often classes are in the evening, which is important to remember if you're thinking about commuting to college because classes can run up to 9pm in many colleges.
The students in your class may also be of varying ages, which you may not have encountered during your undergrad degree when many people came straight from the Leaving Cert. Masters courses consist of a mix of people straight from undergrad education and many people who are already at different stages in their careers.
Motivation is key
People do postgraduate courses for a variety of reasons: to avoid finding a job for another year, to enhance their skills, or to change career direction completely. But no matter what your reason is for considering postgraduate study, it is important to remember that, unlike some undergraduate degrees, your lecturer is not going to spoon feed you information and in many cases you have to teach yourself. As the number of classes is significantly less than that of an undergraduate degree, you need to be able to motivate yourself to go to the library to get things done, and utilise your days off as best as you can to try and stay on top of the course content. Nobody else is going to write that dissertation for you, so you need to be prepared for the amount of effort that you're going to need to put in to survive the year.
If you're doing a Postgraduate degree just to prolong the working world for another year, it might be worth speaking to a college careers advisor who can give you information on jobs and graduate programmes relevant to your degree without you having to struggle for another year. But if Postgraduate study is the route for you then I hope these tips will be helpful in picking the best course for you and making the most out of the year.
This article was written by a SpunOut.ie volunteer. Check out our volunteering opportunities here and get in touch if you're interested in getting involved.
Our work is supported by