What you need to know if you want to work abroad in a bar
Joyce spent a summer working in Marbella and has some advice for anyone thinking about working abroad
Written by Joyce Reilly
Voices - Advice
Young people share advice based on their experiences.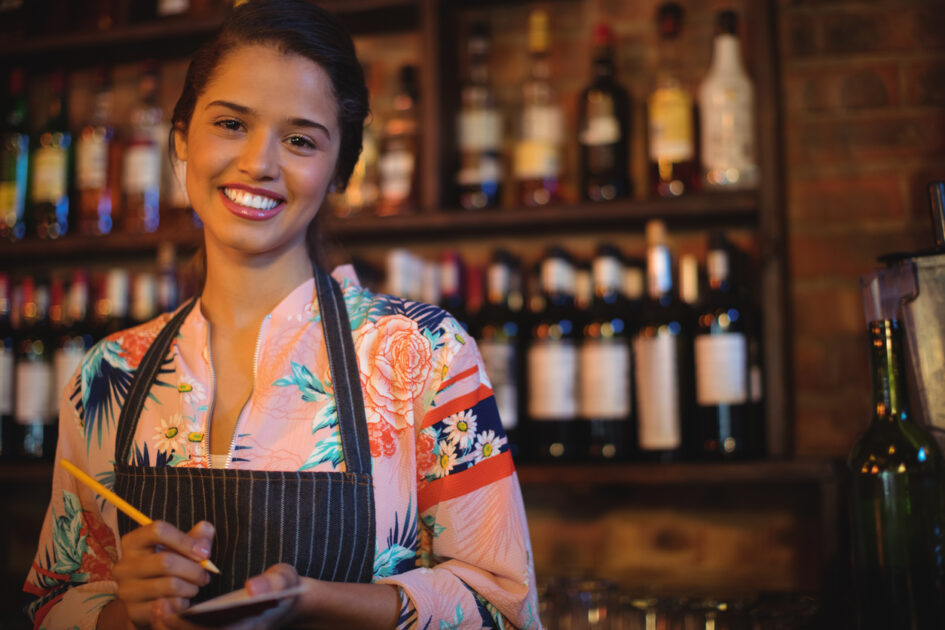 I recently travelled to Marbella to work as a bar promoter with my boyfriend. I had absolutely no knowledge of what to expect over there or what to do before I left.
Here are some things I wish I knew about working abroad:
Looking for work abroad
If you are thinking about working abroad, research it on Facebook and look up different bars. A lot of the time bars promote the jobs online and will often pay for your flights over and set you up over there. It is much easier and less complicated than going through an agency, but always make sure you do your research on different bars and even get information from past employees if you can.
Travel agencies
After I had decided to work abroad, I booked through a travel agency. On the website of these agencies, you will be fed a lot of information about locations, job positions, pay etc. There was a form that came with this particular agency that I had to fill out to apply for the job. A week later I received an email telling me I had been accepted to work abroad. While some agencies are one hundred percent legit, others have fake advertisement about your pay, hours and locations. Unfortunately, this was what happened in my case. I was fed completely false information that made my job that little bit more difficult. This was the case with many other Irish workers I had worked with. So it's important to do background research on travel agencies. Look up reviews on the agency, Google it or ask around about the agency.
Different bars = different pay
When being a promoter abroad, there are two different wages. The first is a set pay, where you are paid at a set rate every hour and come out with a proper wage at the end of the week. The second is commission pay. This pay consists of how many tickets you sell for your bar. This pay is a bit more difficult, and you have to be willing to work really hard. Determination is key! From my experience, on the website we were actually told the pay would be a set wage every night of €50. However, it turned out to be commission based, where I would make €2 or €3 for every ticket I sold. The work was very competitive, and I had to work extremely hard to earn my money. This is another point to consider when working abroad because this is a working holiday.
Work hours
In this type of work, you have to be fully alert at all times. It's a hard job, and if you want to make money you have to be willing to work the hours. When I was in Marbella, my hours were 7pm or 8pm until 3am, Monday to Thursday, and 7pm or 8pm until 5am on a Friday and Saturday, I usually got my Sundays off. This work can be really intense, usually you will only get one day off a week. This is not a job you can slack at.
Confidence is key
At this job, you really have to put yourself out there and get into people's faces especially if your work is commission based. You have to be friendly and fun and not take your job too seriously. You cannot be shy in this job at all. If your a shy person you will have to try come out of your shell or realise maybe this job isn't for you.
Verbal abuse
While working abroad is all fun and games, you have to remember you are working on a strip, and there will be a lot of drunk people around. You learn to grow thick skin. For girls particularly, sometimes you can come across someone that is drunk and disorderly, and they might slur some verbal abuse your way. Unfortunately you just have to brush it off, keep going and always stand up for yourself! If this does happen, approach your partner or manager and make them aware of the situation.
Working abroad as a couple or friends
Bars abroad tend to separate couples or friends from working together because it can be off putting for potential customers if a couple begins to argue in public, and in friend groups, the employer wants everyone to mix and get to know each other. In my case, my boyfriend and I worked for the same bar but were put on different parts of the strip most of the time we were only a few feet away. We also had to tell our employers that we wanted to be put in the same apartment and bedroom. Make your employer aware because most of the time, the employer will own a number of apartments and otherwise will separate the both of you without realising.
The benefits
Last but not least are the benefits. While working abroad can be a lot of work it can be very rewarding. In Marbella, there were a few benefits. We could get free drinks from the bar and there are a lot of parties, particularly boat parties and foam parties to go to especially in Marbella. We also got free entry to all the nightclubs and bars.
Different bars will offer different benefits, but most of the time they will all be quite similar.
That is everything you need to know, and although it may seem a bit scary, it is a lot of fun and very confident boosting. Personally before I went over I was so shy and I really kept to myself but leaving I felt I was much more confident. I would recommend anyone that is debating about working abroad to try it out. It's a new experience and it can be such a great experience.
This article was written by a SpunOut.ie volunteer. Check out our volunteering opportunities here and get in touch if you're interested in getting involved.
Our work is supported by