12 opportunities to work, study, volunteer or have fun this Autumn
It's Time to Move again – 2021 style: Find opportunities to work, study, volunteer, or just to have fun in Ireland and beyond with Time to Move this Autumn!
Written by Maria Conte
Voices - Advice
Young people share advice based on their experiences.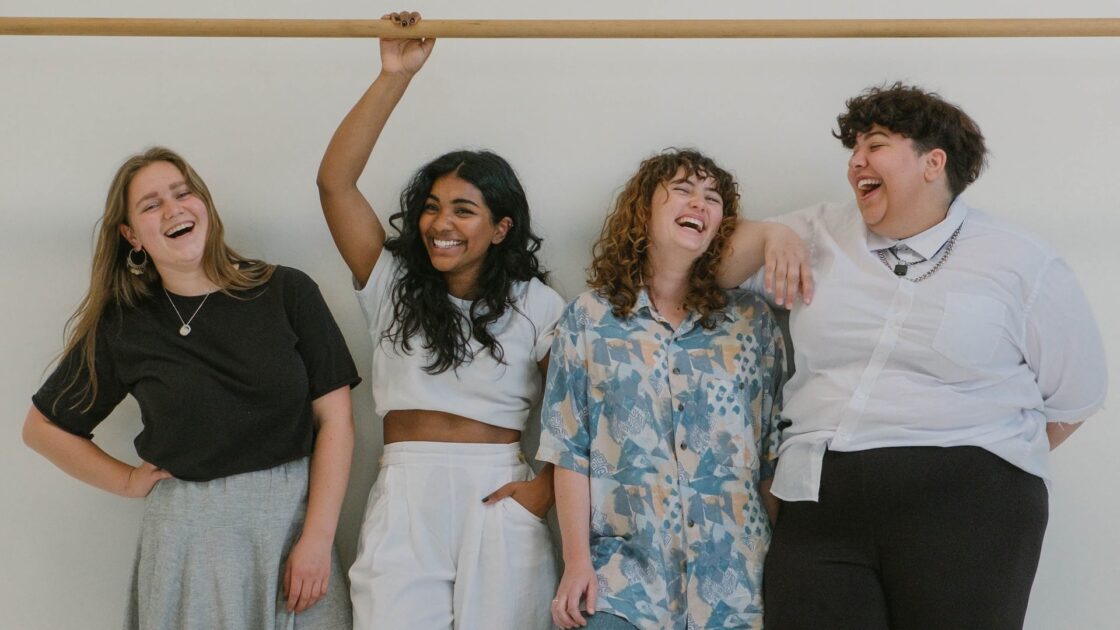 The Eurodesk Ireland Network is going to run a number of network activities for Time to Move 2021 (TTM), a Europe-wide campaign launched by Eurodesk to encourage young people all over Europe to seek out opportunities to work, study, train, or volunteer in Europe. This means there will be many exciting events and inspiring sessions, both online and in-person taking place across Ireland (and Europe)!
Eurodesk is a network of youth information organisations, which are also part of the wider European network. They provide free information on opportunities for travelling, working, studying and volunteering in Europe for young people aged between 13 and 30. They also offer specialised support and guidance to those with fewer opportunities such as unemployed young people and early school leavers.
What Events and Activities are Happening in Ireland?
There are so many exciting events and activities taking place across the country, both online and offline! These events are a great way to meet like-minded young people, connect with your local youth information centre and make a change to the community, all while having some craic! Visit the official TTM website for more information and any event announcements near you. They have a handy map to show you where local events are taking place. Or if you fancy contacting your local youth information centre but don't know where they are located or who to talk to, check out this useful map of Ireland Padlet that shows you the locations and contact details of your local youth centre!
National Online Chat Service for Time to Move
As part of Time to Move, the Youth Information Online Chat Service will be answering question and offering support to anyone interested in finding out more about European Opportunities through 'YI Chat' (Youth Information Chat). YI Chat is an easy to use chat service that works just like Whatsapp or Facebook Messenger. The chat service connects young people with a trained Youth Information Officer who can provide them with personalised information. The service is a great way for young people to get more information, learn about their opportunities, and talk through their own situations with someone who can help. This service is free and is available all year round!
The chat service can be accessed here and will be live each evening 4pm to 8pm (Mon-Fri). You can also leave a message outside of those hours and receive a reply by email. Through this activity, YI Chat aims to:
to raise awareness about the fantastic opportunities that are available to you – volunteering, education, employment
to answer any questions you may have
to support you in accessing and availing of these opportunities
and link you up with your local Eurodesk Multiplier for additional local supports
For more information email Julie Kelleher or phone 0861301383. YI Chat is an online chat service, offered as part of a collaboration programme between Youth Work Ireland, YMCA Ireland, Crosscare and spunout.ie.
Fancy a bit of mindfulness and learn about what volunteering opportunities are out there!?
Sligo County Council and Sligo County Library are hosting an interesting event for TY students in and around the Sligo area. The event is not open nationally, but if you're from a local school in the area and in TY, feel free to get involved! Students will be brought to a local venue to attend a presentation on the benefits of studying and volunteering abroad. The presentation will be followed by a mindfulness walk through the forest to promote mental wellbeing in young people. Refreshments will be provided. After these challenging 18 months, this activity sounds like a dream and is not to be missed! This event will take place in the first week of November (exact date TBC) and will take place in person. However, please note that if there are any changes to the current COVID-related guidelines this event will take place online only.
For more information please contact Brenda Cawley at [email protected]
Just take a Minute – A Wellbeing Morning
Waterford & South Tipperary Community Youth Service is holding a lovely mental health and wellbeing morning on the 20th of October for students of their alternative education programme, the XLC only. A light, healthy breakfast will be served and they will have a Yoga teacher onsite to facilitate a 40-minute yoga session followed by some mindfulness activities – yoga, wellness and learning new skills – what's not to like!? The session will take place on-site in their gym with all COVID guidelines in place.
There will also be an information session from their Youth Information Youth worker, highlighting mental health supports available, both locally and nationally, if anyone needs further support. They will also briefly discuss all-things Eurodesk and the European opportunities that are out there and open to young people.
For more information, contact Amy Doherty at 0863811739/ 051873328 or email at [email protected]
Get Re-Connected to Nature – Local Forest Walks
If you're craving a bit of nature and want to get outside, Crosscare Youth Information Service and Clondalkin Youth Service have you covered. They are organising a couple of local forest walks and outdoor activities throughout October, for closed local groups, all to help you get back in touch with nature and have some craic with friends and meet new people. The walks will be accompanied by some information, guidance and resources on the European Solidarity Corps volunteering programme and what volunteering opportunities are available, both in Ireland and abroad, that will help work towards achieving the Sustainable Development Goals and that relate to the topics of climate justice, eco-sustainability, nature preservation and many more relating to the environment and nature! Through these resources, they will also provide information on how you as a young person can have your say, and get your voice heard at the national level. This climate and environmental-related resource on local volunteering and activism will be available online and will be shareable via a link.
For more information contact Susan Scott at 086 1304629 or email at cysinfo@crosscare.ie
A "Youth'scape to Europe"
Donegal Youth Service (DYS) is hosting a "Youth'scape to Europe" info workshop that will be delivered in-person in their centre for Youthscape project participants only (aged 14-24). At the workshop, their Youth Information Officer will not only be providing handy information on travelling abroad, and EU opportunities but will also use a special Eurodesk card game to provide interesting information and knowledge on the EU. The Youth Information Officer will also informally discuss what opportunities are out there and available to participants. This session will focus on young people with fewer opportunities. Refreshments and lunch will be provided. There will also be an online resource available with all the info and details discussed at the workshop. Date is TBC but will take place after 20th of October.
For more information contact Katarzyna Kurzeja at (074) 912 9630 or email [email protected]
"Adventures in Berlin" Online Adventure Game with Donegal Youth Service
If you fancy a bit of a virtual adventure and want to learn about Eurodesk and EU opportunities at the same time, the "Adventures in Berlin" game is the perfect option for you. The Time to Move: Adventures in Berlin is a two-player point-and-click game inspired by escape rooms where players cooperate to solve riddles and challenges. This games session will also take place in the centre, where DYS will be using this online game as part of one of their Media Groups' sessions. Refreshments and snacks will be provided. This session is open to drop-in users, no booking is required. The age profile of participants is 15-25 years old. This session will take place after the 20th of October, date TBC.
For more information contact Katarzyna Kurzeja at (074) 912 9630 or email [email protected]
"Unlock your space!" Info Workshop with Donegal Youth Service
"Unlock your space!" info workshop will be hosted in one of DYS' Youth Clubs, as a part of the life skills-focused programme that they organise. EU-related topics will also be discussed. This session aims to provide much-needed information to young people and show them what information and opportunities are out there for them. This session is open to club members only. Refreshments and snacks will be provided. The age profile is 18-21 years old. The date of the workshop is 26th October from 6-8 pm. There will also be an online resource available with all the info and details discussed at the workshop. Don't miss out if you're a member!
For more information contact Katarzyna Kurzeja at (074) 912 9630 or email [email protected]
What does Climate Justice Mean to You? – Voluntary Service International's Online Photography Exhibition
Climate justice views the climate crisis through a human rights lens. To seek climate justice is to seek justice for all; to make meaningful progress to protect everyone at the local level and beyond. So, whether you're an experienced climate justice activist, or you're new to the movement, we all have a part to play. So, what does climate justice mean to you? This exhibition will highlight the importance of the climate justice movement and just how much social justice and human rights are linked to the climate. This is an important cause, so get snapping! This exhibition will go live at the end of October, date TBC. It will be online and will be in a 3D format. Anyone can take part in this exhibition; it is a free and open space for participants to express and share with others their personal take on what climate justice means to them, and hopefully encourage others to join the climate justice movement. Let your imagination and creativity run wild!
For more information, see here or contact Maria Conte at 083 024 6156 or email [email protected]
Want to learn more about volunteering in Europe? Interested to know more about the benefits of volunteering and how it can help you with your future? If yes, then check out this great podcast, developed as part of a collaboration with South Dublin County Partnership, Crosscare and Voluntary Service International (VSI). In the podcast, you will hear Susan, a Youth Information Officer, and Mateja, VSI's then-Volunteer Programme Coordinator talk about what volunteering opportunities are out there, including a great introduction to the European Solidarity Corps programme, the benefits of volunteering and all the supports, information, and guidance they can offer you to help you on your volunteering journey. Definitely, a must listen to!
For more information contact Susan Scott from Crosscare at 086 1304629 or email [email protected] and/or contact Maria Conte from VSI at 083 024 6156 or email [email protected]
"Time to Move"- Discover ways to Experience Europe
In Sync Youth and Family Services – Kildare and Crosscare are also hosting an inter-county activity that connects young people from two separate Youthreach training centres with one another. So, it's a great way to meet like-minded young people and make new friends! This event will be a combination of in-person and online activities, using videos, discussions, live guest speakers, a Q&A session and useful online resources that you can come back to for information.
The online resource will provide information on local volunteering, the ESC programme, including the possibility of doing in-country ESCs, and the supports and funding that are available to support you. The volunteering opportunities covered in the resource will focus on eco-sustainability, the environment and SDGs. This event aims to provide young people with the resources and supports to access European opportunities to work, study and volunteer. It is a closed event so it is not open to external participants. It will take place on the 19th of October from 11 am – 12.30 pm.

For more information contact Ger Cronin at 0871954541 or email [email protected] or Susan Scott at Crosscare Clondalkin Youth Service at [email protected] or 086 130 4629
Employment and Volunteering in Ireland and Europe – Online Resources
Have you ever considered living and working in another European country, but didn't know where to start or what opportunities or supports were out there? If the answer is yes, make sure you check out this resource! There are so many job opportunities across Europe, it's just a matter of finding one you like best! Download a guide about working in Europe, and find out who can support you in your job search. This 'Work in Europe' Resource was designed to encourage more young people to explore the options available to them.
This resource was designed by the Crosscare Youth Information team in conjunction with the launch of the European Employment Podcasts (a great and very helpful series of videos and interviews of both young people who have directly benefitted from volunteering and professionals providing handy information) organised by The Europe Direct Centre at Blanchardstown Library which, provides information to the public about the EU as well as answering EU related queries.
Crosscare are also in the midst of developing another great resource on local and in-country volunteering opportunities (you could do your voluntary stint at home rather than have to leave the country, and still get the funding for it!), with a focus on climate-related and eco-sustainability volunteering opportunities. This resource will be ready on the 19th October and will be available online.
For more information Susan Scott at 086 1304629 or email at [email protected]
"Discover Europe from your Fingertips" – all the information you could ever want or need in one place!
Voluntary Service International (VSI) has developed an all-inclusive padlet of resources, with support from Crosscare, Youth Work Ireland and In Sync Youth & Family Services Youth Information Service. The padlet acts as an interactive info pack on diverse mobility opportunities for young people both abroad and in Ireland! It also has useful videos from young people describing their mobility experience abroad and experience volunteering in Ireland so it really helps to clear up any doubts you might be having about going abroad or about volunteering, or anything really! This padlet is a 'live' resource so it will be updated regularly when any new information or development comes through so definitely keep an eye on it!
So, that's the line-up for Time to Move 2021! It's a great one, if you ask me, you're absolutely spoilt for choice! Be sure to check out all the events and connect with other young people all across Ireland. It's a great opportunity, so make the most of it! To find out more about these events, contact Eurodesk Ireland.
This article was written by Eurodesk Ambassador, Maria Conte. Maria is currently volunteering as an in-country European Solidarity Corps (ESC) volunteer with Voluntary Service International, where she manages VSI's social media accounts and communications channels as their Communications and Marketing Officer. Maria has gained some invaluable insights and the position has raised her awareness of social justice, intercultural understanding and active citizenship. If you're interested in learning more about the ESC programme, particularly the possibility of doing an in-country ESC placement, feel free to reach out to her at 083 024 6156 or email [email protected]
Our work is supported by