18 films to see in 2018
Luke talks about the most anticipated movies of the year
Written by Luke Mulcahy
Voices - Experiences
Young people share their personal experiences.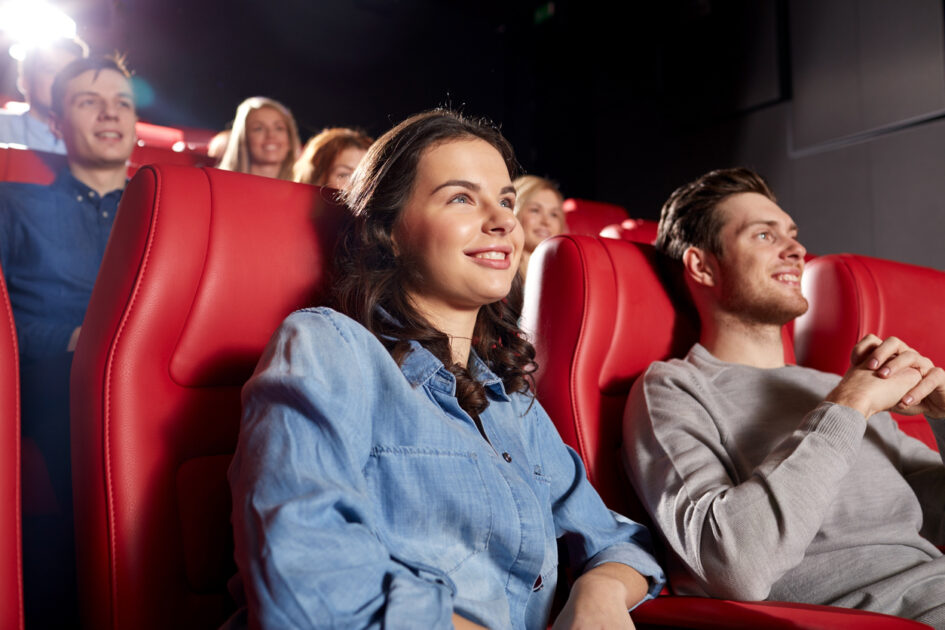 1. Black Panther
Release date: 12 February
Chadwick Boseman plays T'Challa/Black Panther the new king of the African nation of Wakanda after his father's passing. His accession to the throne is not supported by all though and he soon discovers a plot to plunge Wakanda into a new world war. With an impressive cast that also includes Michael B. Jordan and Lupita Nyong'o, a curated soundtrack produced by Kendrick Lamar and from the director of Creed Ryan Coogler, this is one of the most exciting releases of the year.
2. Solo: A Star Wars Story
Released: 25 May
Dogged by production issues which have included a change of director and the rumoured hiring of an acting coach. There are still many reasons to be excited about this Star Wars spin-off, including the return of original trilogy writer Lawrence Kasdan, Donald Glover (Childish Gambino) as a young Lando Calrissian and let's face it, its another Star Wars film.
3. The Incredibles 2
Released: 13 July
14 years since the first instalment, director Brad Bird returns for one of the years most anticipated sequels. Picking up shortly after the events of the first film, the plot sees Mr Incredible taking care of the kids while his wife Elastigirl is out saving the world. Although when a menacing villain The Underminer appears the family may once again be required to unite to defeat him.
4. Lady Bird
Released: 18 February
Saoirse Ronan has already received multiple awards for her portrayal of the troubled titular character Christine 'Ladybird' McPherson. The film consists of Ronan portraying a youth in her final year of school and the trials and tribulations that it brings.
5. Mary Poppins Returns
Released: 21 December
It has been 54 years since Julie Andrews swooped in under her umbrella and now Mary Poppins is back to help a grown-up Michael and his children after a tragic occurrence. From director Rob Marshall (Chicago, Into the Woods) and writer David Magee (Finding Neverland, Life of Pi) and starring Meryl Streep, Lin Manuel Miranda, Ben Whishaw, Julie Walters and Emily Blunt as Mary Poppins, this already sounds supercalifragilisticexpialidocious.
6. Fantastic Beasts The Crimes of Grindelwald
Released: 16 November
While the first Fantastic Beats was a solid if not spectacular entry it established the world and characters and paved the way for more interesting things to come. The sequel sees Eddie Redmayne's Newt, lending his expertise to a young Dumbledore (Jude Law) in order to battle one of the most notorious wizards of all time Gilbert Grindelwald (Jonny Depp).
7. Love, Simon
Released: 16 March
Based on the book Simon vs the Homo Sapiens Agenda by Becky Albertalli, Greg Berlanti directs this coming of age story starring Nick Robinson (Everything, Everything). Simon a 17-year-old high school student struggling to come-out falls for one of his fellow classmates online, the only problem is he has no idea who it is.
8. Ready Player One
Released: 30 March
From director Steven Spielberg and based on one of the most loved sci-fi novels in recent years. Ready Player One imagines a future consumed by their love of a virtual reality game. When the creator of the game hides his fortune inside the game for the players to find things get interesting.
9. Avengers: Infinity War
Released: 27 April
After the events of Captain America: Civil War saw the Avengers at odds with one and other. The long-mooted arrival of infinity stone obsessed alien Thanos comes to the fore in Infinity War. The question remains will Earth's mightiest heroes be able to unite to save us?
10. Annihilation
Released: 23 February
From director Alex Garland (Ex Machina), Natalie Portman stars as a biologist who after the disappearance of her husband, embarks on a mission into an environmental anomaly. Released in theatres in the US this one is coming straight to Netflix.
11. The Post
Released: 19 January
Another appearance by Spielberg on the list but in complete contrast to his previous entry. The Post sees Tom Hanks and Meryl Streep as Ben Bradley and Kathrine Graham of the Washington Post battle for the freedom of the press, a timely film to say the least.
12. A Wrinkle in Time
Released: 23 March
After Meg's Father disappears, she is plunged into a fantastical world by three beings played by Oprah Winfrey, Reece Witherspoon and Mindy Kaling and embarks on a quest to find him. From director Ava DuVernay who previously directed Selma, this could be interesting.
13. Isle of Dogs
Released: 23 March
From visionary director Wes Anderson (The Grand Budapest Hotel), Isle of Dogs is the tale of a boy searching for his dog. A stop motion animation feature imbued with Andersons typically unique style.
14. Deadpool 2
Released: 1 June
Ryan Reynolds returns as the self-aware, smart-talking superhero in the follow-up to the insanely successful first instalment. This time Deadpool will come face-to-face with his nemesis/sometimes ally Cable (Josh Brolin). Plot details are being kept fairly under wraps still.
15. Early Man
Released: 26 January
The latest release from the folks at Ardman, the people who brought you Chicken Run, Wallace and Gromit and Flushed Away. Early Man is exactly what it sounds like a film about the first men. Combining their usual trademarks of good humour and stop-motion animation, this sounds like another winner.
16. Mortel Engines
Released: 14 December
Peter Jackson (Lord of the Rings) is behind this mammoth new production as a producer. Jackson has enlisted the help of Christian Rivers who mostly worked in the art department and in visual effects as director and his visual flair is certainly evident in the trailer. The film focuses on a future where the city of London is now a giant machine moving through a desolate land. Sounds mad, but may be brilliant.
17. Tomb Raider
Released: 16 March
Alicia Vikander takes up the mantle of Lara Croft in a new adaption of the popular video game. Filled with explosive action, ancient mysteries and with the fate of the world resting on Lara's shoulders, what's not to like?
18. The Kid Who Would be King
Released: 28 September
The latest from Joe Cornish writer/director of Attack the Block, this time Cornish takes us to modern-day London for a retelling of the Arthurian Legend. Complete with new versions of Merlin and Morgana there is definitely potential here.
This article was written by a SpunOut.ie volunteer. Check out our volunteering options here and get in touch if you're interested in getting involved.
Our work is supported by