Dear 2020: Looking back at the year that changed everything
Take some time to write a #Dear2020 letter to yourself that you can look back on in a few months
Written by spunout
Voices - Experiences
Young people share their personal experiences.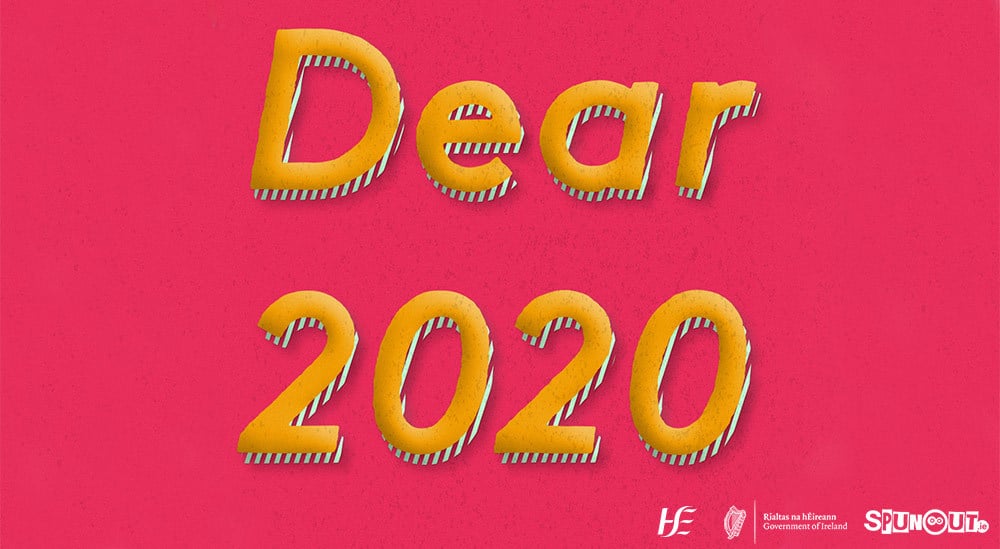 2020 has been a difficult year for everyone and has changed our lives in ways we couldn't have imagined. The pandemic has impacted our relationships, jobs, education, social lives and family interactions. As we come to the end of 2020, it's important to reflect on the year and the challenges and opportunities that came from the pandemic.
Dear 2020 – Write a letter to yourself
This year will be one to remember. We want to help young people across Ireland to reflect on the year they've had, and to be able to look back in 6-12 months time and remember how you got through this tough time.
How does it work?
Your letter sent to you in six months
Take some time to think about the year you've had – the changes, the challenges, the opportunities, the lessons you've learned about yourself or others. Fill in the form below with you #dear2020 letter to yourself. In 6-12 months time, we'll send your letter back to you.
Your letter posted on SpunOut.ie
As we're coming up to the end of 2020, we'd also like to post some of your reflections on SpunOut.ie for other young people to see. In the form below, you can let us know if you'd like your letter to be shared on SpunOut.ie, either with your name or anonymously. We'll then get in touch and work with you to post it on the site.
Our work is supported by