An inspirational conversation with changemakers from southern Africa
Ross talked with activists from southern Africa about common issues that affect young people
Written by Ross Boyd
Voices - Experiences
Young people share their personal experiences.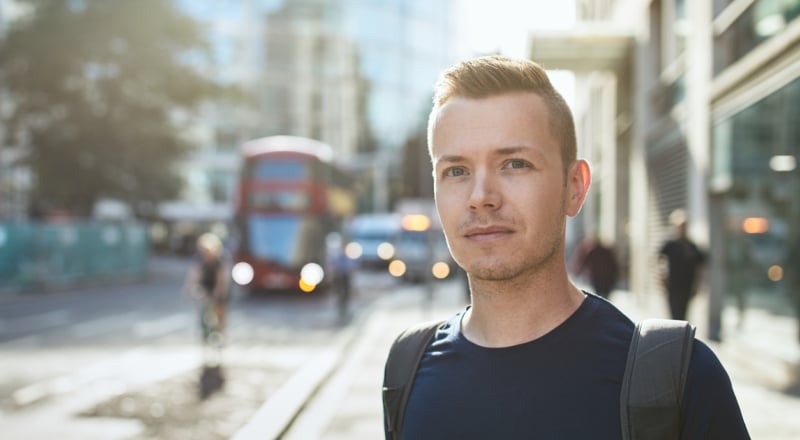 As part of my volunteering work with GOAL, an international humanitarian response agency from Ireland, I recently had the pleasure of speaking to a group of youth activists from southern Africa, currently involved in training in Malawi. This was part of the VoYA project, a youth panel that aims to shape a larger youth awareness campaign on development issues.
The call, despite difficulties in video forcing it to be audio only, was incredibly inspiring and there were many important points that stuck with me. Here are the points that they made, and how they are relevant to us as young people in Ireland.
Climate was a major issue
On the question of what makes you feel like a global citizen, climate action and looking after the earth was mentioned by almost every person on the call. It was noted that climate action had no borders and that the climate catastrophe will affect everybody. We also talked about the need to look after each other as part of a global village, working together to reduce greenhouse gases, deforestation and improve conservation efforts.
We felt that addressing the climate crisis is currently youth led across the globe, as can be seen through the Fridays For Future Movement. This movement has been mentioned at the New York Climate Summit and more recently the COP 25 summit in Madrid that week, so people are definitely starting to take notice.
Power in numbers
While all the people on the call came from different backgrounds, from political advocacy to environmental conservation and social enterprise, we all agreed that finding people of similar beliefs and will to make a change helped a lot.
You can do good things alone in activism, but unifying with others can multiply that effort. It also helps you to challenge the way you think about things. It can also expose you to new networks and countries so you can better understand the common issues among young people. This will help you stand up for young people's interests in when talking to a politician or influencing government policies and discussion.
Common issues
Apart from climate action, there was certainly a similarity between the issues that we face in our activism in Ireland in comparison with their activism thousands of kilometers away. We all still face obstacles in doing our work, and in having our voices truly heard to create change, rather than just a tokenistic photo by politicians. There is also the lack of diversity in decision making. Young people and women are particularly underrepresented in politics so we need clear action to address that imbalance.
We were all aware of some of the different inequalities faced by people living in the global North and South, but we also found out how interconnected our issues were, and truly how local issues were global issues.
We have the power to create positive change
Coming away from the call, I think we all had a chance to reflect on how inspired we felt. For the first time in my activism work, I could see how being a global citizen could have a major impact and how borders became irrelevant. I could also see how local issues become global issues, from the Royal Canal all the way to Malawi in terms of protecting nature, and how as young people we have the power to create positive change. To me the only obstacle to bringing about positive change is having our voice heard, but it's a challenge we can face together. Together we can show our government how important these issues are.
Our work is supported by