My experience trying to quit smoking
SpunOut.ie volunteer Cassie talks about the ups and downs of quitting smoking and how she stays motivated
Written by Cassie Delaney
Voices - Experiences
Young people share their personal experiences.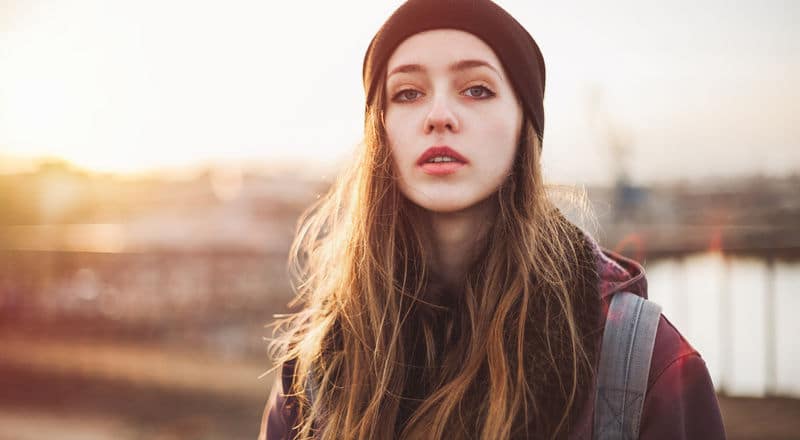 Cigarettes have always been my friend. Like a good friend, they've been by my side through the best and worst of times. They were always there to psych me up before a meeting, help me relax during a break, distract me from studying and be my wing woman in a crowded beer garden. In a similar vein, they've been there through the worst of times. The hangovers, the headaches, the crankiness, lack of concentration. Like a friend, I depended on cigarettes to always be there for me and to be my "get out quick" card for many a sticky situation.
That's why if you had told me two months ago that I'd be one of those anti-tobacco enthusiasts, I'd have rolled my eyes while rolling a smoke. At 24 years old, I knew the effects of smoking. I'd read every packet warning under the sun and seen all the "One in two Smokers" ads. I knew the effect it would have on my skin, hair, teeth, lungs, mind, liver and bones. It's not that I didn't care, I just didn't think I was old enough to be affected.
I thought smoke damage was something that happened to older people. Smoke damage, in my mind, affected the mythical creatures of the Wild Wild West, and I, a 24 year old active young person had no concerns about my 10-vogue-a-day habit. But I was wrong.
The effects of smoking on my body
One day I just collapsed. My body just shut down for a few minutes and stopped working. When I was first in the hospital I remember being embarrassed telling the doctor I smoked. I subconsciously knew that it was relevant. The problems and pains persisted for weeks. Headaches, aches, cramps, vomiting and excruciating pain. All as a result of living like I was immortal.
Deciding to quit
I decided to quit smoking as a way to regain control over my own body, mind and future. It was obviously not easy and it still isn't. For the first few days I had chronic headaches and cramps as the toxins left my body. I had mood swings and crankiness a plenty. I had hunger pains and sore throats and the shakes and my-god-if-I-could-just-have-one-more moments. But even after a few days I noticed a dramatic difference in my wellbeing. I could sit and write for longer periods of time. I slept like a log and woke up without cottonmouth.
Exercise then became my new focus. Now I know what you're thinking, if you we're like me two months ago I would have switched off here if I hadn't already. But stick with me. I didn't own a pair of runners either. I started going to the gym. I found a lovely small pay-as-you-go one to ease myself in. It was hell. I'll not lie. When I first ran I could feel the effects of smoking in my chest. I was wheezy, and dizzy and felt like there was a tightening in my chest that would never ease up. I couldn't even run a kilometre without extraordinary breathlessness. But hey, I kept going and found that I actually really enjoyed it.
How I overcame the challenges of quitting
Now I'd be lying if I said there were no setbacks. Of course there were. Drinking and smoking are like Ant and Dec. As soon as the beer came out, cigarettes would magically appear on the table like a gift from the Marlboro Gods. One particularly wild night with cousins resulted in a lot of smoking, washed down with craft beers and pure and utter joy. But my god. The next day. If you've never experienced a smokers hangover, I can't really begin to describe the discomfort. All I can say is I surfaced from bed two days later, significantly lighter.
Other setbacks came on tough days or rainy days. A coffee felt weird without my small slim friend and sitting in traffic was torture without the stuff. It took a lot of willpower but I coped by reminding myself that I just had to refuse one cigarette at a time. It wasn't a case of making a massive decision to never smoke again, it was about making lots of micro decisions. Similarly, if I did have a cigarette, I didn't brand myself as a failure. I simply accepted it and pushed myself harder to continue to say no to each craving.
Practical things also helped. Keeping a bottle of water to hand. Maintaining fitness goals. Trying new places that I didn't associate with smoking and memories of fun.
When I look back on it now, smoking was a crutch. Yes it was great to be able to escape awky momos. It was fab in smoking areas to get to chat to people. It was a way of gathering my thoughts and having alone time. But like the charmed Princess who's realised it was her own power all along, I've seen that cigarettes are nothing but a bit of tobacco, nicotine and paper.
Getting help and support to QUIT smoking
Visit Quit.ie for tips on how to stop smoking.
Call the Quitline Freephone number 1800 201 203 to talk to someone who understands and can help you quit.
Check out the Quit Facebook page to read stories from others who have quit smoking and to share your own.
Check out SpunOut.ie's articles on quitting smoking
Disclaimer: There is more than one way to quit smoking. You may need to try a few different things to find what is right for you. For advice and support on quitting, visit SpunOut.ie/QUIT
Our work is supported by