Promoting heart health as a YSI group
Heart2Heart talks about their successes in raising awareness about heart attacks
Written by spunout
Voices - Experiences
Young people share their personal experiences.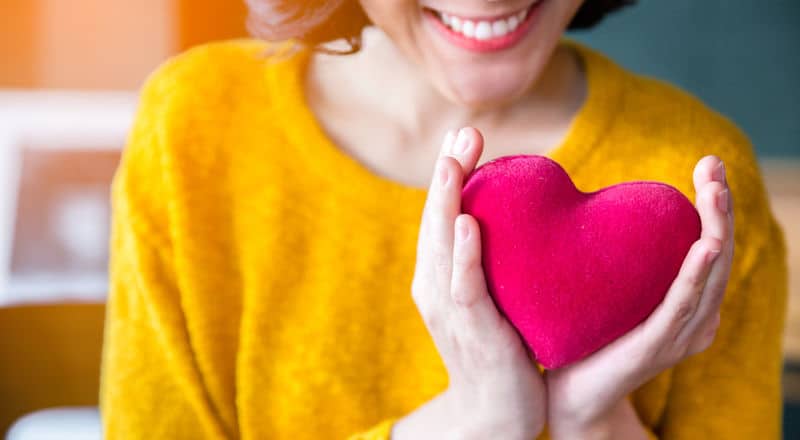 Hi, we are a YSI group from Loreto Secondary school, Letterkenny called Heart2Heart. YSI, or Young Social Innovators, is all about young people in Ireland like us, making positive changes to Ireland and internationally. Our aim, as a group, is to promote healthy hearts and prevent heart fatalities by spreading information about heart attacks.
If you didn't already know, heart attacks and strokes are the leading cause of death in Ireland and in many other countries in the world. Every 20 seconds, a heart attack occurs and every minute, a heart attack fatality occurs. As a group, we strive to change these life changing statistics.
We have made flyers on how to deal with a heart attack if you're on your own:
Cough repeatedly and vigorously
Take a deep breath before each cough
Cough every 2 seconds after each breath
Repeat these steps until medical help arrives
This will help produce sputum
This will help regain heart rhythm and for blood to circulate
We have taken countless of innovative actions to achieve our goal. Most of them were towards raising awareness about healthy hearts. We have produced business cards that promote our social media accounts. Our first action was to have a stall at our school open day for incoming first years. Girls from 6th class looking to come into our school next year came to the open day with their families. This is where we checked people's blood pressure and gave out surveys so that we can put the message out there.
When Christmas came around, we prepared for the annual Christmas trade fair at our school. We had to work together to make a vibrant banner for our stall and on the day, we checked people's blood pressure, handed out our business cards and our flyers on how to perform CPR and we made people fill out surveys about how much they know about heart problems.
We also put up flyers on every locker in our school on how to do CPR. All of our actions helped spread the word of project around our school, to girls from other primary schools and the parents of the students.
After Christmas, we started preparing for our fundraising event which was the Heart Fun Day in school. We had great fun painting our fellow students' faces while they gave kind donations. At the end of the day, we ended up raising around €152.21. We had also entered the Young Social Innovators Dragon's Den to receive more funds to work on our project. We received €700 from our interview with YSI and we were overjoyed.
We also had the fortunate opportunity to meet the Minister of Education, Joe McHugh, at the end of January when he visited our school. At the end of his visit, we gave him a letter explaining how we think First Aid should be introduced to the Junior Certificate curriculum. Delightedly, he responded a week later asking for a meeting and further information about our project.
After the YSI Den, we asked for a CPR mannequin from Shane McBrearty, who is the local First Aid professional that teaches Transition Year students in our school First Aid every year. We used the CPR mannequin to make a video on how to do CPR.
We also designed an app and got in contact with a college in our local area, the Letterkenny Institute of Technology (L.Y.I.T.), who is now helping us produce the informative app.
Lastly, we have created a presentation to enlighten the children in the primary schools and secondary schools such as Deele College Vocational School, Coláiste Ailigh and St Eunans College to spread and promote the information on what to do when someone is having a heart attack.
We set up social media accounts where you can follow us:
Instagram: https://www.instagram.com/heart2heart_ysi/?hl=en
Snapchat: heart2-heart
Twitter: https://twitter.com/heart2heartysi
Gmail: [email protected]
Facebook: https://www.facebook.com/Heart2HeartYSI/
Our work is supported by