How working in retail has helped my self-confidence
Caitlin says she is a naturally anxious person, but her new job has helped her in ways she never imagined
Written by Caitlin Grant
Voices - Experiences
Young people share their personal experiences.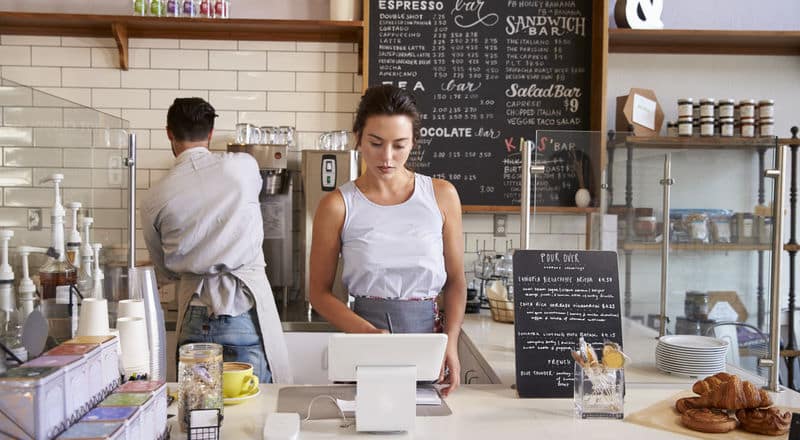 Growing up I always knew I would be taking on a part time job as soon as it was legal, but I never thought it would have such a big impact on my life.
At the end of last Summer I applied to at least 10 businesses in my area, and of those 10 I was only interviewed for 3. A few hours work a week would be enough money towards my social life and savings for the future.
I began working for a local supermarket in early October after settling into college. Starting at 20 hours a week when I was used to being completely in control of my freedom was intense. I could no longer plan when to see my friends or if I would be able to babysit my siblings until a couple days before it. Learning how to use the tills, stock the shelves and label the products was a completely different skill set to what I would have used at school or at home. In a way it was empowering to expand on what I was already able to do. I was determined that I would get used to it and improve.
I was slightly nervous in this environment as it was new to me but the supervisor told me exactly what had to be done and the other staff were open to my many questions. Everyone who works there has been in the same boat. Small mistakes aren't worth worrying about and are quickly forgiven.
Don't let your anxiety get in the way of a job opportunity. If you're having a bad day you can ask to be put off the tills and onto the floor instead. Cleaning or organising to shop can be somewhat therapeutic.
If retail is a job that doesn't suit you at first I would advise you to try and stay for a month and see if anything changes and if not you are always free to go.
After the first month I became more comfortable. I knew exactly what I was doing and instead of seeing other employees as superior I began to see them as my colleagues. Leaving my college course led to my hours being increased but it only made me feel more needed in the shop. As I was more flexible I felt less guilty about asking for better hours.
Valuable skills I've learned
Being a naturally anxious person, dealing with customer services hasn't always been the smoothest task for me. In the last 6 months I have been able to take in deliveries, answer phone calls, handle queues out the door, not-so-happy customers and managers, without panicking (too much!) This has helped me to easily create conversations in social situations where before I might have struggled.
Getting to know staff and customers in the area has made me feel more involved in the community. I might recognise and enjoy talking to people I used to walk by. I feel more valued in my area with a new perspective on it too.
Sometimes you're left alone on the tills and you have to make small quick decisions by yourself. This could be anything from denying customers parcels from being collected if they don't have proof of payment, to considering the time it would take to put the bins out without a queue building up. Instead of second guessing myself I've learned to trust myself and this has built my confidence and self-esteem up.
Thinking about applying for a job?
I'd definitely recommend having your CV ready to hand into a shop. I know it may be a document people dread writing up but it won't take more than a few minutes. Retail shops focus more on your availability and commitment to hard work than previous experience. Of course if you have worked before it might give you an advantage but, if you don't have experience don't let this put you off. It's a good idea to get someone else to read over it before you hand it in. They'll be able to check for typos or if you've missed something.
Check out this sample CV. I found it easier to write up after getting a few examples.
If you get offered to come in for an interview, don't panic. It means they liked your application and want to give you a chance. This is the time to sell yourself!
I used to get nervous before interviews but now I see them as an opportunity. Think of it as a casual conversation. Most of the questions will be based on your CV (previous experience) and cover letter (why you suit the job), so you'll already be prepared.
You have nothing to lose!
Our work is supported by