What to do if you don't get your first choice on the CAO
Find out your options if you don't get your first choice on the CAO.
Written by spunout
Factsheet
Fact checked by experts and reviewed by young people.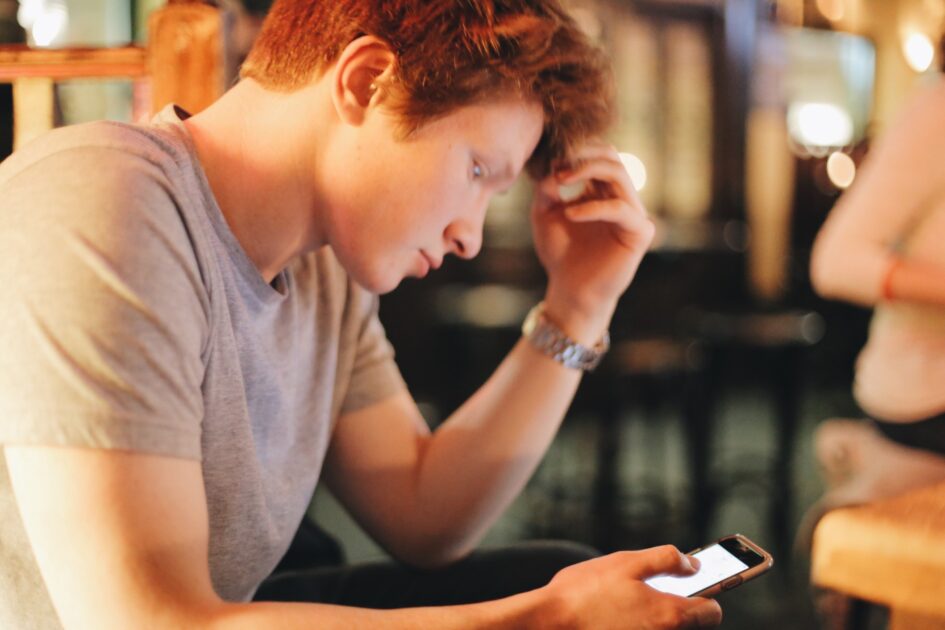 The week when Leaving Cert results are released and CAO offers go out can be a difficult one for many students. This is especially true if you didn't get your first choice on the CAO. It can be really disappointing to find that things haven't worked out as you'd hoped, especially if you had your heart set on a certain course.
However, it's important to remember that this is not the end of the world. There are many other options available to you, and there's more than one way to get where you want to be. Try not to panic and instead look at all of the different routes that are open to you.
Read more about CAO offers.
Your options if you didn't get your first choice on the CAO
Whether you decide to accept another offer, choose to do a PLC, or want to reconsider college entirely, take time to consider all of your options.
Appeal your Leaving Cert results
If you are only a few points short for your top choice, you do have the option to appeal your Leaving Cert results. After you receive your results you can apply to view your papers. If you feel that one of your exams was marked incorrectly or unfairly, you can ask for them to be reviewed If your marks go up, there is a chance you could receive an offer on your first choice. Learn more about appealing your Leaving Cert results.
Accepting another offer
If you didn't get your first choice of course or college, this doesn't mean you can't still study the subject you're interested in. If you listed more than one course on the CAO and you have been offered one of your other preferences, you could consider accepting this offer instead.
Since it has probably been a while since you last did your research on the courses you put down, it might be worth looking at the course outline and the college again in a new light. Be open to accepting one of your lower preferences, but try to be honest with yourself when deciding if this is what you really want.
Wait for Round Two offers
After the deadline to accept an offer in Round One, the CAO may offer you a place on your preferred course during Round Two, even if you have already accepted an earlier offer. You will only get a second offer if a place has opened up on a course that was higher in your list of preferences to the one you have already been offered.
For example, if you were offered a place on your third preference in Round One, then you can only be offered a place on your first or second preference in Round Two.
If you have already accepted an offer and you decide you want to stick with that choice, you can simply ignore the second offer. Learn more about CAO offers.
Look at the Available Places list
Every year, after the initial CAO offers have gone out, the CAO will post a list of courses that have still have places available with no waiting list. If the course you were hoping to get into is listed, or if there is another course in the list that you might be interested in, you can apply online. Visit the CAO website to view the list of available places. Keep checking back to see if there are any new places available on the course you're interested in.
You will need to meet the minimum requirements in order to get into the course.
Do a Post Leaving Certificate course instead
There are many Post Leaving Certificate (PLC) courses that offer a route into a degree after completion. You can look into PLCs in your subject area that give you this option. Doing a PLC also gives you a chance to experience a different learning environment as there is usually a mix of traditional learning and hands-on experience.
Learn more about doing a PLC.
Consider studying in Europe
If you can't find another course in Ireland that you're interested in, consider looking at the opportunities available across Europe. While many course places may be taken by the time you have finished considering your CAO options, there may be some courses still accepting new students. Talk to Eurodesk about your options in the EU. You can also take a look at eunicas.ie, a support service for applying to English-taught courses in European universities. Find out more about applying for college abroad.
Repeat the Leaving Cert
If you feel that you didn't perform at your best in your exams, for whatever reason, you can repeat your Leaving Certificate. This is an opportunity to completely re-do your exams and try to improve on your results. If you are considering repeating, remember that you will probably need to make changes and put a proper plan in place if you want to see an improvement in your results.
Repeating the leaving doesn't mean you have to go back to your secondary school. There are plenty of schools and further education colleges around the country offering repeat programmes. This could be an opportunity to repeat your Leaving Cert in a new environment with people in a similar position to you, without feeling like you are still stuck in secondary school. However, there can be fees attached to repeating the Leaving Cert, so make sure to discuss this with the school or college, and any parent or guardian who may be supporting you financially.
Need more information?
We are here to answer your questions and talk through your options. Our online chat service is for 16 to 25 year olds and is available Monday to Friday, 4pm to 8pm. Chat to us now about your situation.
Our work is supported by