Tips for group interviews
If you are invited to interview as part of a group, there are some things you can do to prepare
Written by spunout
Factsheet
Fact checked by experts and reviewed by young people.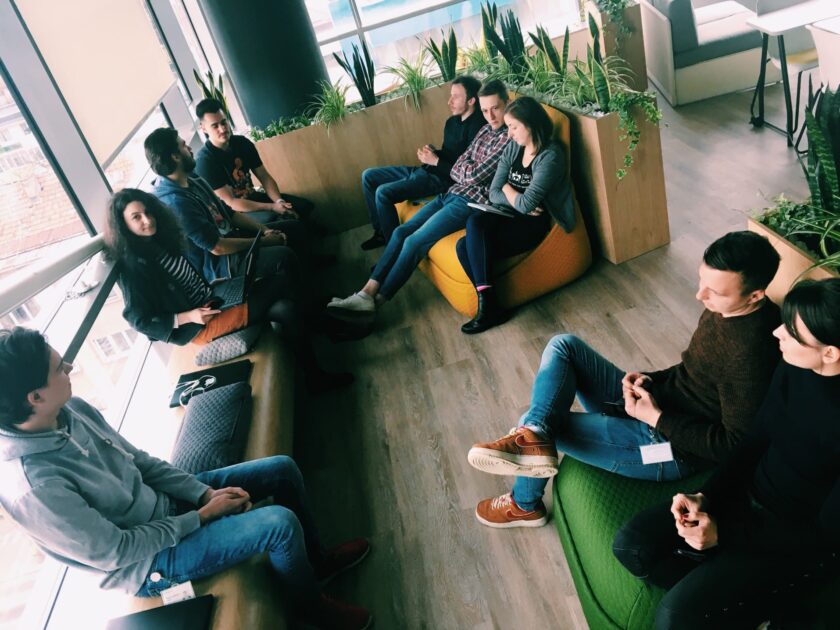 If you are invited to interview for a job, you might be asked to take part in a group interview.
What is a group interview?
A group interview is a type of interview where more than one candidate is interviewed at the same time.
Why do companies have group interviews?
There are many reasons why companies have group interviews. Some of the reasons include:
To fill a number of job vacancies quickly at a busy time of the year. For example, if you apply for a seasonal retail job at Christmas, you might be asked to take part in a group interview
To see how you deal and work with other people
To see how you communicate in a busy environment
To see if you have leadership skills
To see how well you can respond quickly to difficult situations
Group interviews can seem daunting, but try to remember that the other candidates are in the same position as you. Many of the things that are important in a one-on-one interview apply to group interviews too.
How to succeed in a group interview
While group interviews will feel quite different to one-on-one interviews, you can prepare for them in a similar way.
Be prepared
If you have been invited to participate in any type of interview, it is very important to be prepared. Some things that you can do to get ready for the interview include:
Prepare and practice answers to common interview questions in advance. While it is best not to memorise your answers completely, it can be helpful to learn off the key points of your responses
Research the company by reading their website, social media pages and any recent news articles about them
Try to make sure you have a good night's sleep the day before the interview
If the interview is in person, plan how you will get to the location in advance
If it is a virtual interview, choose a quiet and uncluttered space where you can do it
Read more about what to prepare before a job interview.
Arrive to the interview early
While arriving early to an interview is always a good idea, it can be particularly helpful if you are taking part in a group interview. Arriving early can give you the chance to introduce yourself to the other candidates and this will allow the employer to see that you have good networking and interpersonal skills. Knowing the names of the other candidates might also be useful later on in the interview if you are given a problem to solve as a group.
If you are taking part in a virtual group interview, it is also a good idea to log in early if possible. This will allow you to remain relaxed and on time if you run into any technical issues.
Choose the right time to speak and listen
It is a good idea to speak up and contribute to the conversation early, especially if there are many other candidates in the room. Speaking up will allow the employer to notice you, and you might find it easier to contribute to the conversation later on.
However, it is important to give other candidates an opportunity to speak also. Communication involves speaking and listening and an employer will be observing your ability to do both. Try to avoid interrupting other candidates or taking over the conversation.
If you are asked to solve a problem or complete a task as a group, it can be a good opportunity to show off your leadership skills. You can do this by offering to take notes, moderating the conversation and including everyone in the discussion. However, it is important to continue to be mindful of when to speak and when to listen. If you think of an idea when somebody else is speaking, note it down and share it when they are finished.
Be clear and to the point
You won't have as much time to speak in a group interview as you would in a regular interview so it is important to make sure your input is brief and precise. When preparing for the interview, decide on a few relevant points that you want to share on the day.
Try and stay calm
Group interviews can be challenging, especially if other people take over the conversation. If this happens in your interview, try to remain calm and respectful of the other candidates. Remember, the employer is not just looking to see how much you can communicate, but also how you go about it.
Need more information?
We are here to answer your questions and talk through your options. Our online chat service is for 16 to 25 year olds and is available Monday to Friday, 4pm to 8pm. Chat to us now about your situation.
Our work is supported by