How to make lasagne
Put your cooking skills to good use with this easy recipe.
Written by spunout
Factsheet
Fact checked by experts and reviewed by young people.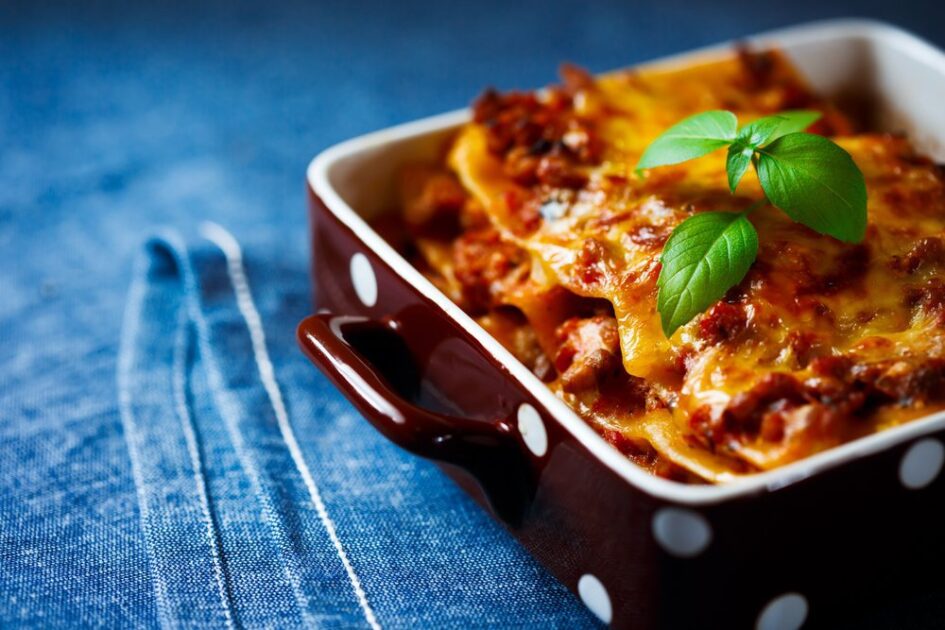 About this recipe
Servings: 4
Preparation time: 30 minutes
Cooking time: 40 minutes.
Utensils needed: Saucepan, casserole dish.
Ingredients
450g lean minced beef/lamb
1 onion
1 green or red pepper
8 mushrooms
1 tin chopped tomatoes
2 dessertspoons of tomato sauce
pinch of salt if desired pepper
1 clove garlic
Cheese sauce : 25g margarine, 25g flour, 3/4 pt Milk, 50g low fat grated cheese.
10 sheets of easi-cook lasagne sheets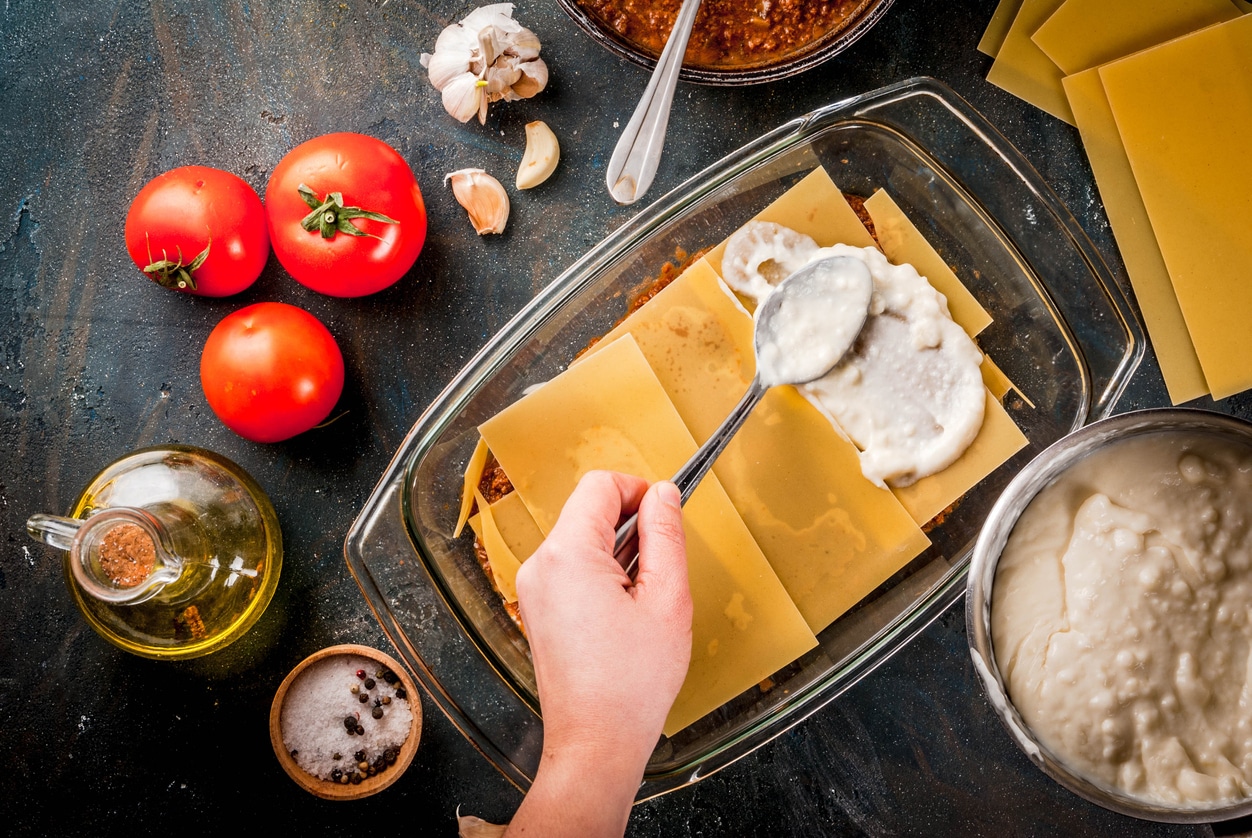 Method
Pre-heat the oven to 180°C / 350°F / Gas Mark 4.
To make meat sauce: Chop onions, peppers, mushrooms and garlic. Put mince into a large pan and fry until completely brown, stirring all the time with a wooden spoon. Add onions and garlic to mince and cook for 3-4 minutes. Add chopped peppers, chopped mushrooms, tin of tomatoes and tomato sauce to the mince mixture. Bring to the boil and leave to simmer on a low heat for 15-20 minutes.
To make the cheese sauce: Melt the margarine in a saucepan. Add the flour and cook over a low heat for 1 minute, stirring all the time. Remove from the heat and cool slightly. Add the milk, salt and pepper stirring all the time.
Return to the heat and bring to the boil. Keep stirring. Add cheese. Reduce heat and cook slowly for 5 minutes.
Put layer of meat sauce in the bottom of casserole dish, cover with easi-cook lasagne sheets. Make 1 or 2 more layers as above finishing with a layer of lasagne sheets. Cover with cheese sauce. Sprinkle with remainder of cheese and bake for 30 to 40 minutes.
Serve with salad or vegetables.
Recipes are from 101 square meals by Safefood.eu and MABS.
Our work is supported by