About this recipe
Servings: 4
Preparation time: 10 minutes
Cooking time: 15 minutes
Utensils needed: bowl and frying pan
Ingredients
425ml low-fat milk
225g flour
1 egg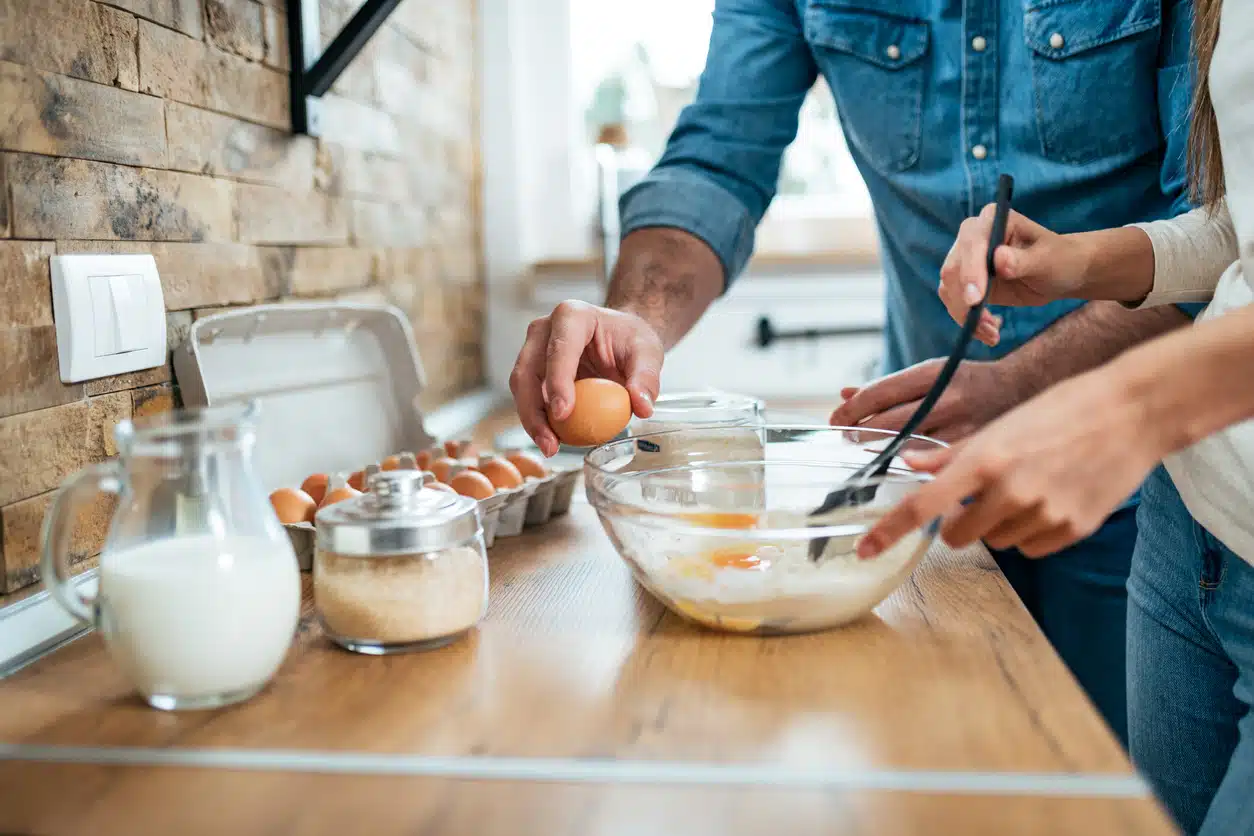 Method
Sieve flour and salt into a bowl.
Make a hole in the centre of the flour and drop in the egg with 1/4 of the milk.
Stir the egg mixture in the centre of the bowl with a wooden spoon, allowing the flour to fall in gradually from the sides.
Add the rest of the milk slowly, beating well to avoid lumping.
To cook: Pour a thin layer of the mixture onto a hot, non-stick pan.
Use a spatula to turn the pancake over when bubbles start to appear on top.