Ryan's Coconut and Cinnamon French Toast
Ryan gives his take on a breakfast classic!
Written by Ryan Mangan
Factsheet
Fact checked by experts and reviewed by young people.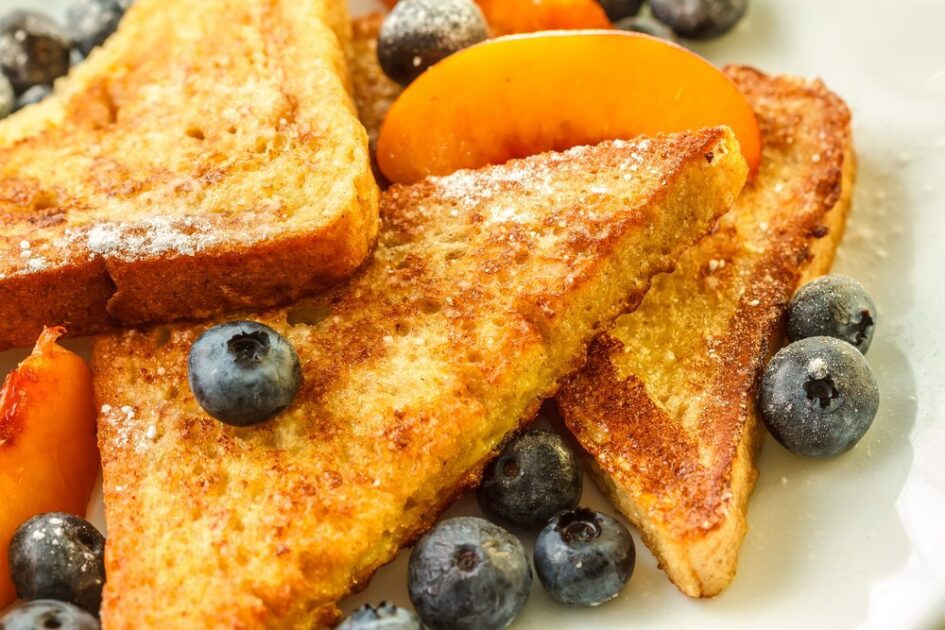 Hats off to my twelve year old sister, Keelyn, who gave me the idea for this one the other day! I've always been a massive fan of French toast as a child but I'd never have thought to make it sweet. The end result was absolutely gorgeous, leaving the palate with a nice cinnamon and coconut aftertaste. Throw whatever fruits you like onto it and viola, a healthy alternative to Pop Tarts (excuse the horrific example).
Ingredients:
Glenisk Irish natural yoghurt (helps strengthen the immune system)
Coconut milk (fights bacteria and viruses)
Coconut oil (provides energy for the brain)
3 x Eggs (protects eye health, helps strengthen bones and teeth)
Cinnamon (helps balance blood sugar levels)
4 x Sliced multigrain brown bread (high in complex carbohydrates and proteins)
1 x Kiwi (protects against colds and flu)
Banana (contains slow-releasing sugars)
Dried cranberries (antioxidants)
Bee pollen (optional) (protein, fibre, iron, zinc)
Utensils:
A large frying pan
Cutlery
Method:
Whisk together three eggs, ½ a cup of coconut milk and a tablespoon of cinnamon
Pour the contents into a bowl and soak a slice of brown bread into the mixture
Pre-heat the frying pan with half a tablespoon of coconut oil
Move to medium heat and fry the bread and mixture for roughly two minutes on each side
Repeat the process for however many slices the mixture allows
Time to decorate: I like chopping up some banana and kiwi and serving them with some natural yoghurt, bee pollen and dried cranberries alongside the bread
Enjoy!
Our work is supported by