About this recipe
Servings: 4
Preparation time: 30 minutes
Cooking time: 45 minutes
Utensils needed: Frying pan or saucepan
Ingredients
1 dessertspoon of vegetable oil
1 chopped onion
1 or 2 apples cored and peeled
2 dessertspoons curry powder
1 dessertspoon flour
pinch of salt if desired pepper
1 low salt vegetable stock cube*
1pt / 575mls of boiling water
6 mushrooms sliced
1 red pepper deseeded and sliced
2oz/50g sultanas
1 medium carrot chopped
1 dessertspoon dessicated coconut (optional)
1 teaspoon brown sugar
1 teaspoon lemon juice
1 tin of peas/beans
1 dessertspoon chutney (optional)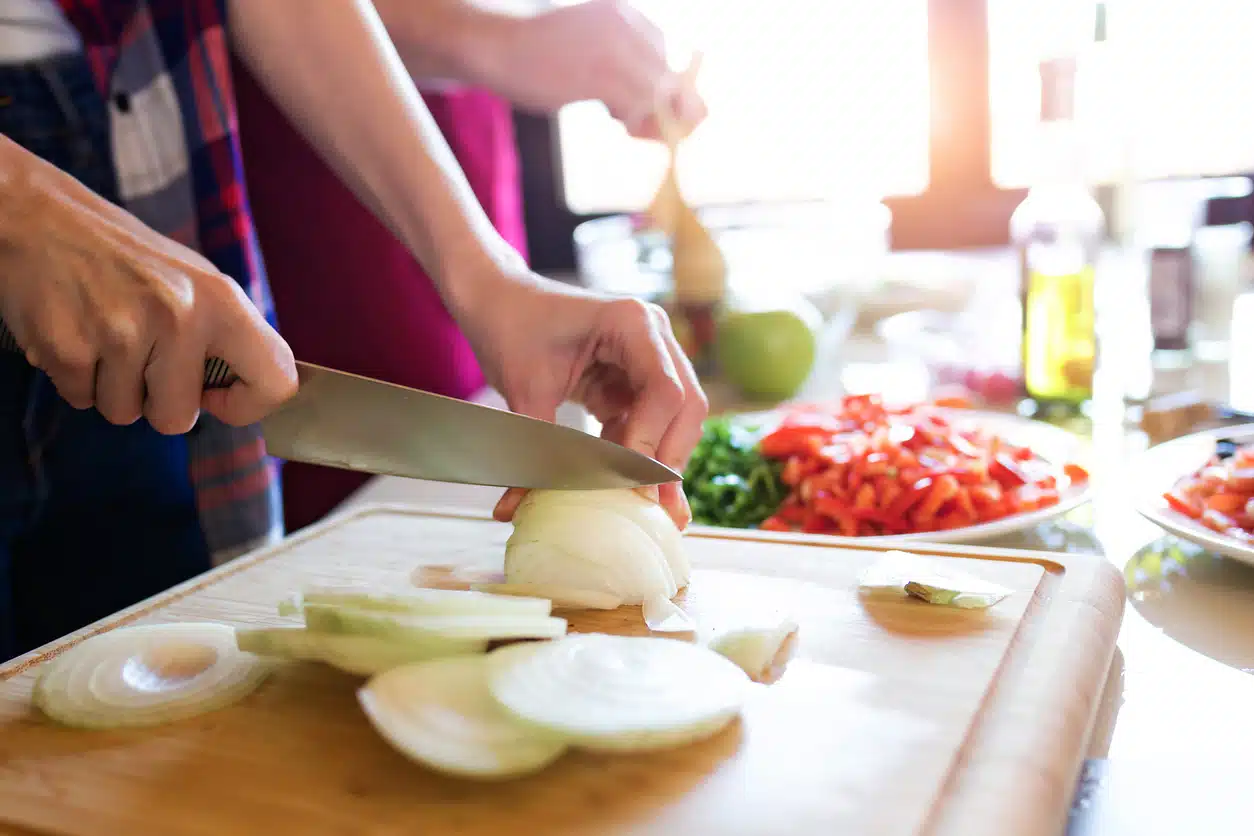 Method
Prepare the mixture of vegetables. Wash them and chop into cubes. Place in a saucepan.
Add the apple, lentils, lemon juice, coconut, sultanas, brown sugar and chutney. Add 3 /4pt / 425ml of stock and boil for 20 mins.
Heat the oil and fry the onion until it is soft.
Stir in the curry powder, flour and remainder of stock.
Bring to the boil. Add this to the mixed vegetables and season. Add the peas/beans.
Simmer for 10 minutes. Reduce heat and cook slowly for another 20 minutes. Add more stock if needed.
Recipes are from 101 Square Meals by Safefood.eu and MABS.